20 Healthy Easter Dessert Recipes
If you are wanting to stay healthy over Easter, then check out these 20 healthy Easter dessert recipes which are guaranteed to help you do just that. They are made with real food ingredients, easy to make and topped with extra deliciousness.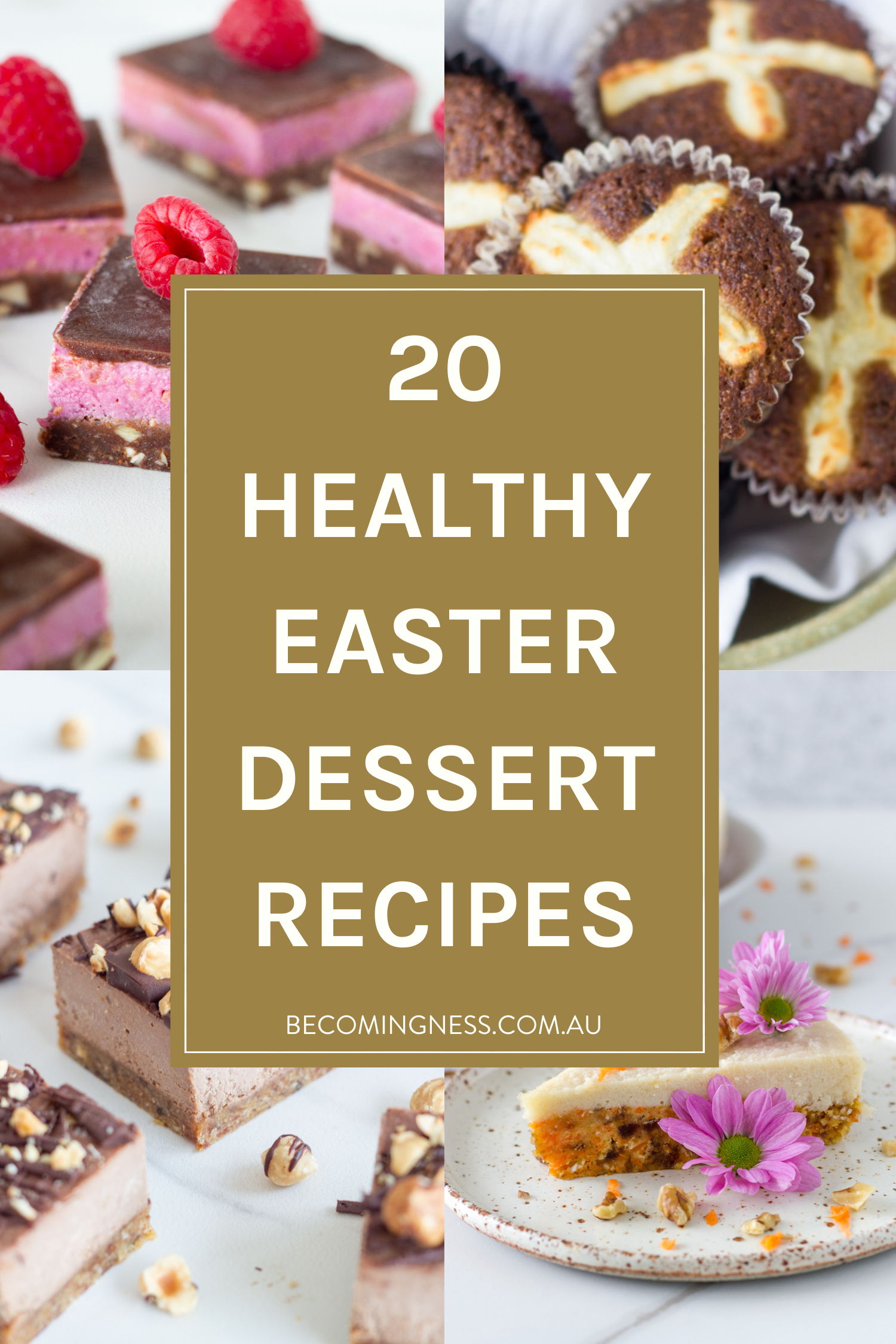 Easter is definitely one the times in the year where you can over indulge on chocolates, sweets and more food in general.
If you are looking to keep your Easter a relatively healthy one then this dessert round up is for you. There is a great selection of baked and raw desserts for you to choose from.
So if you are looking at entertaining guests over the Easter break or just want some treats for yourself, there are lots of delicious and healthy options for you to choose from.
MORE ROUND UP POSTS
20 Healthy Easter Dessert Recipes