Wanting to stay healthy over Easter, well these 20 healthy Easter dessert recipes are guaranteed to help you do just that. Made with real food ingredients and extra deliciousness.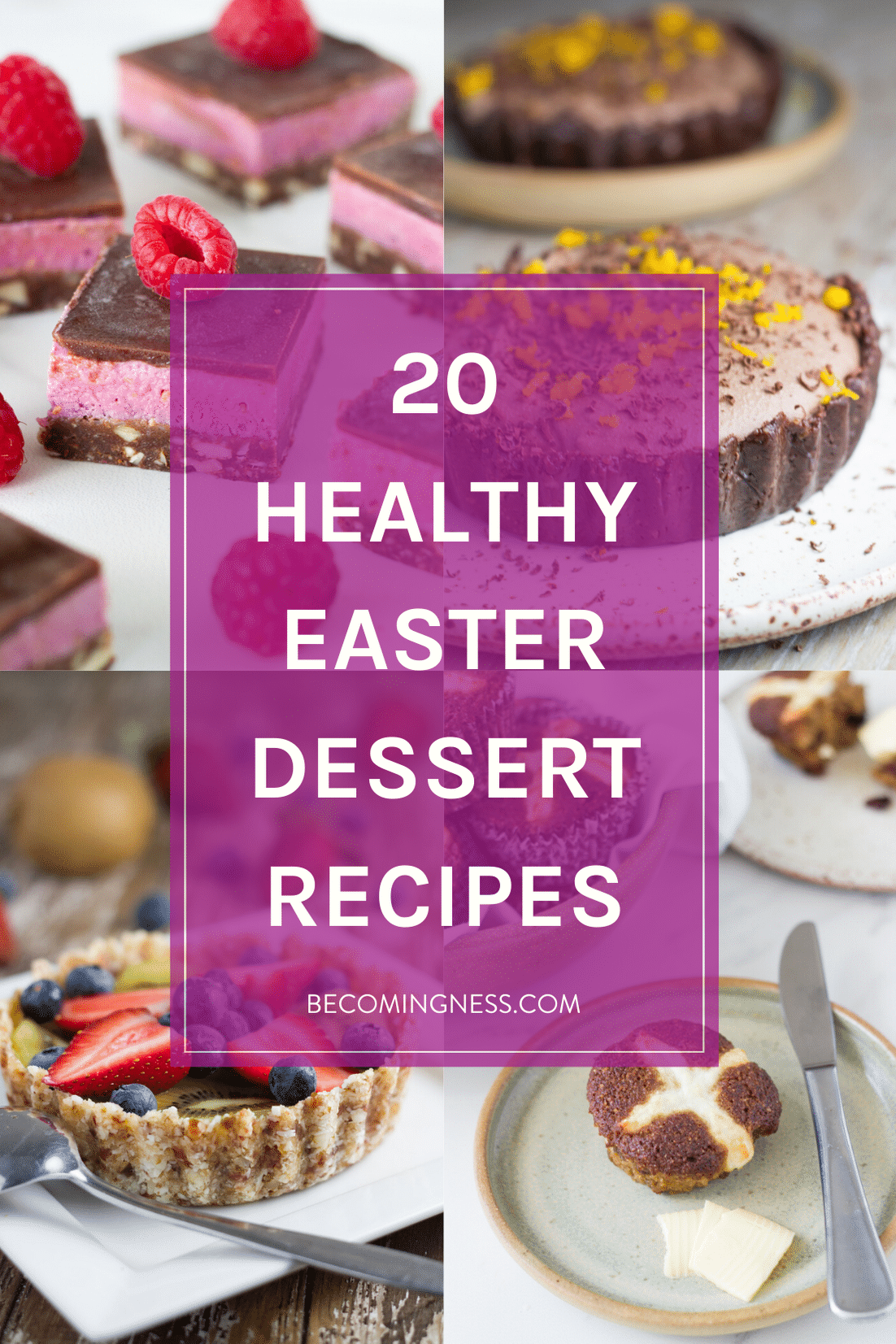 Easter is nearly here upon us! It is one of my favourite times of the year where I get to spend time with my family and friends.
It was really hard to narrow it down to 20 recipes as I originally had close to 40 recipes that I wanted to include.
There is a great selection of baked and raw desserts for you to choose from. So if you are looking at entertaining guests over the Easter break or just want some treats for yourself, there are lots of delicious and healthy options for you to choose from.