These gluten free raspberry brownies are made with almond meal and are super easy to make. They make the perfect morning or afternoon tea treat!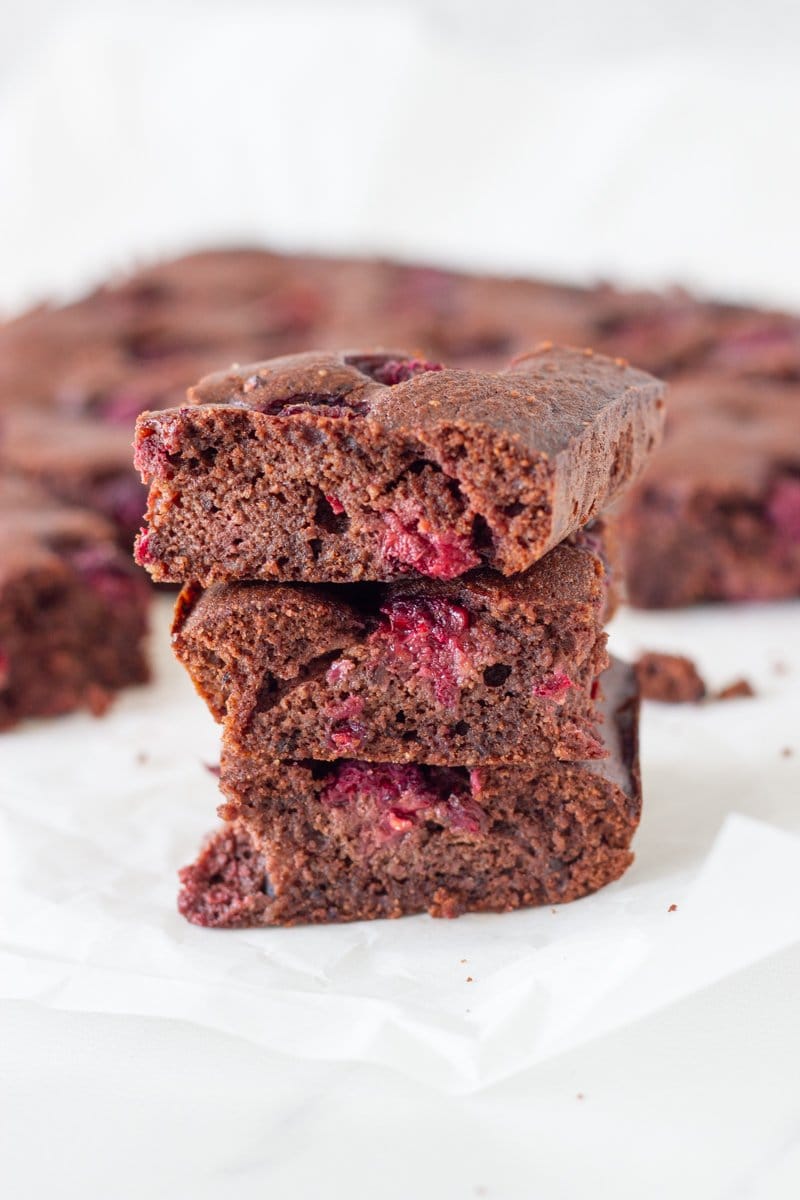 Chocolate raspberry brownies are my latest obsession as they are so easy to make and they taste amazing!
Not only are they gluten free, but they are also dairy free and refined sugar free with a small amount of maple syrup added.
I like to bake a batch and store them in my freezer, so I can warm a piece up in the microwave to have for afternoon tea. They would also be great to serve to guests for morning or afternoon tea.
Raspberries is one of my favourite fruits and they have so many health benefits.
I have included them in quite a few desserts, including Low Carb Raspberry Banana Bread, Raspberry Coconut Rough and Raw Chocolate Raspberry Brownies.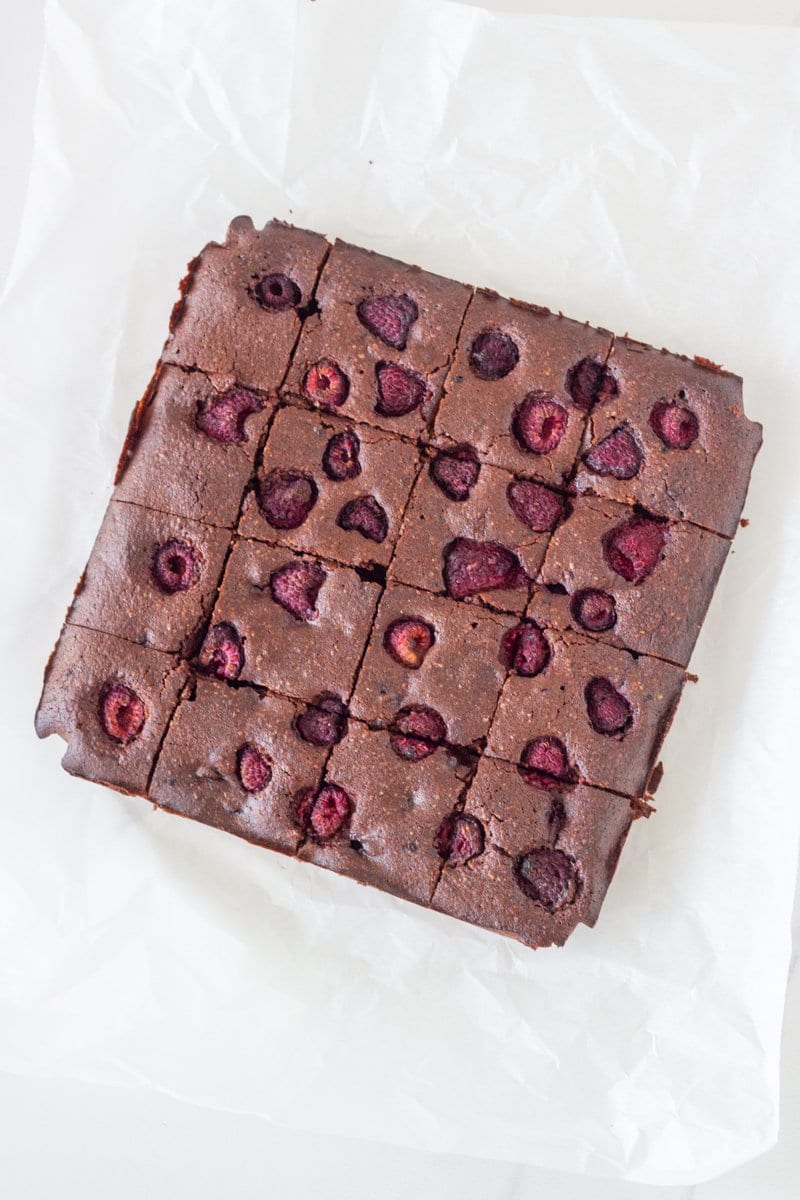 INGREDIENTS YOU NEED
Coconut oil
Pure maple syrup
Vanilla extract
Eggs
Almond meal
Raw cacao powder
Baking powder
Sea salt
Frozen raspberries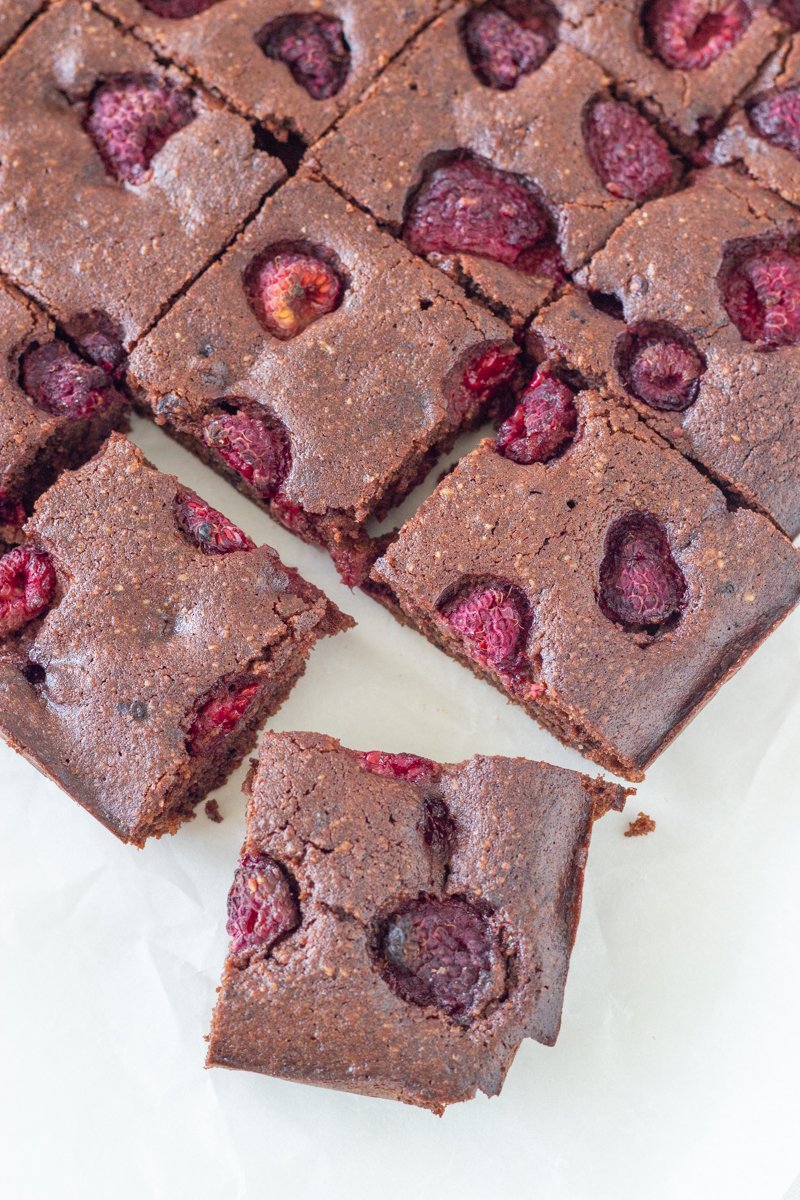 RECIPE NOTES
This is a super easy recipe to make however there are still a couple of tips to ensure that it does not fail:
Make sure the eggs have been kept at room temperature before using and are not cold.

When the raspberry brownies are super warm they may break apart easily. So I recommend allowing them to cool in the tin for at least 10 minutes and then on a wire rack for a further 15-20 minutes.

You can store in your fridge for 4-5 days or in your freezer for 3 months when stored correctly.
I have not tested with fresh raspberries yet, but will next time I make these raspberry brownies. So will update this section!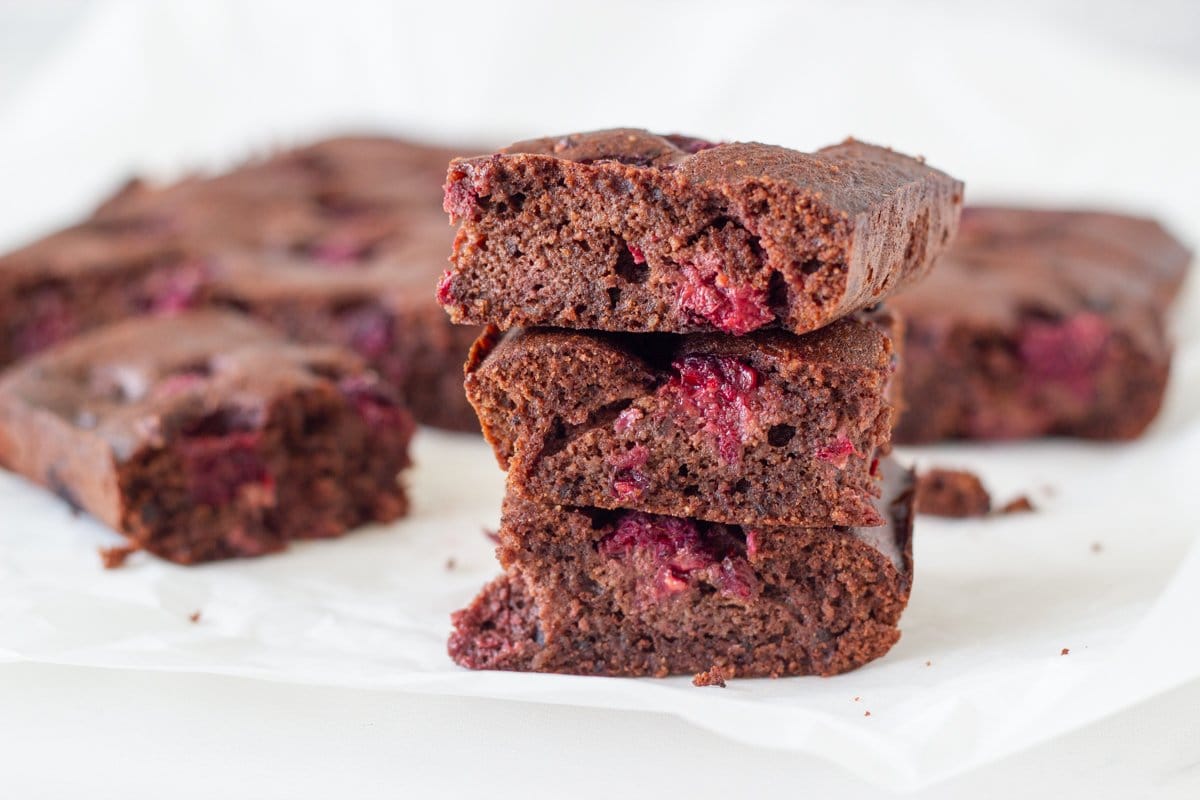 MORE BAKED DESSERTS YOU CAN MAKE
Gluten Free Flourless Orange and Almond cake
The Tastiest Gluten Free Chocolate Chip Cookies