Raw Bounty Bites are the perfect healthier version of the classic chocolate bar. And they tick all the boxes - gluten free, dairy free, refined sugar free, egg free and nut free!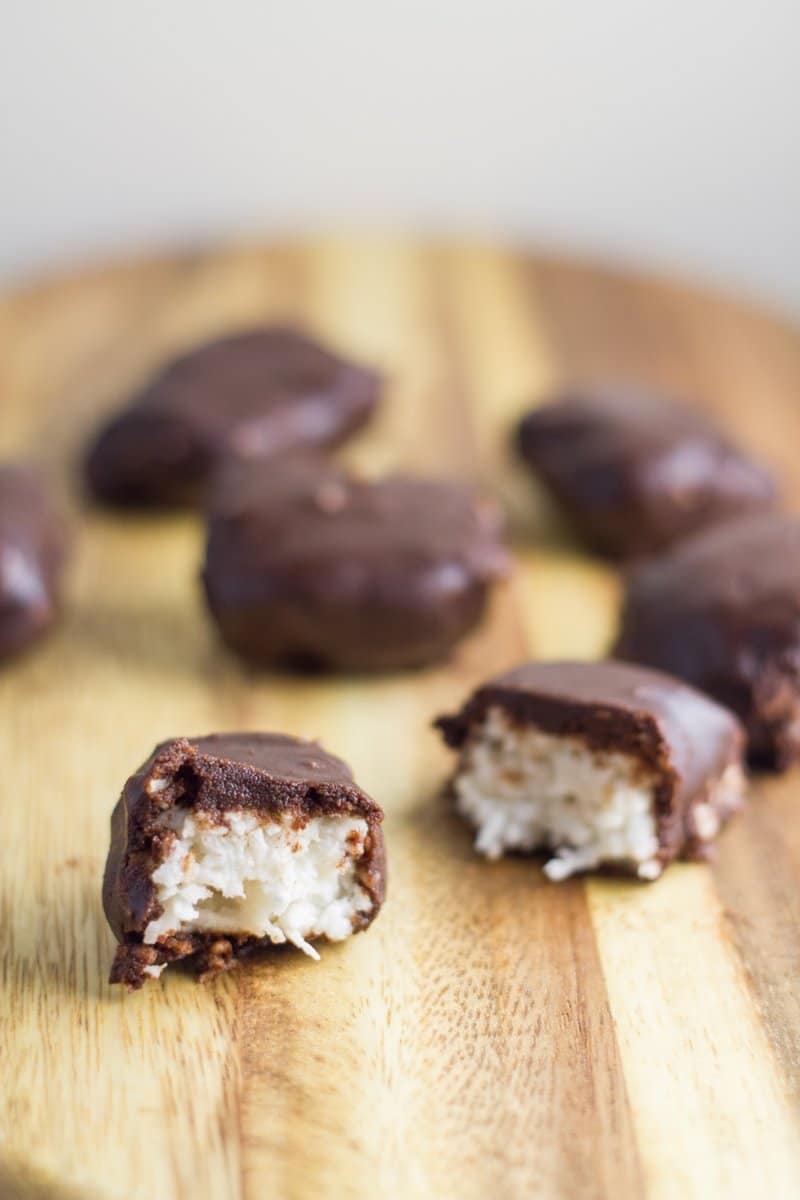 I have come up with what I think is a much healthier version of the popular chocolate bar - Bounty!
These raw bars were a winner with my children, Giselle and Josh, and also a suitable option for people that have dairy, gluten, egg and nut allergies or intolerances.
I suggest coating them twice to ensure that you get a nice thick chocolate coating around the coconut centre.