No Bake Bounty Slice Bites! These delicious bite-sized raw slices are made with three layers, a chocolate nut base, creamy coconut centre and a raw chocolate layer on top.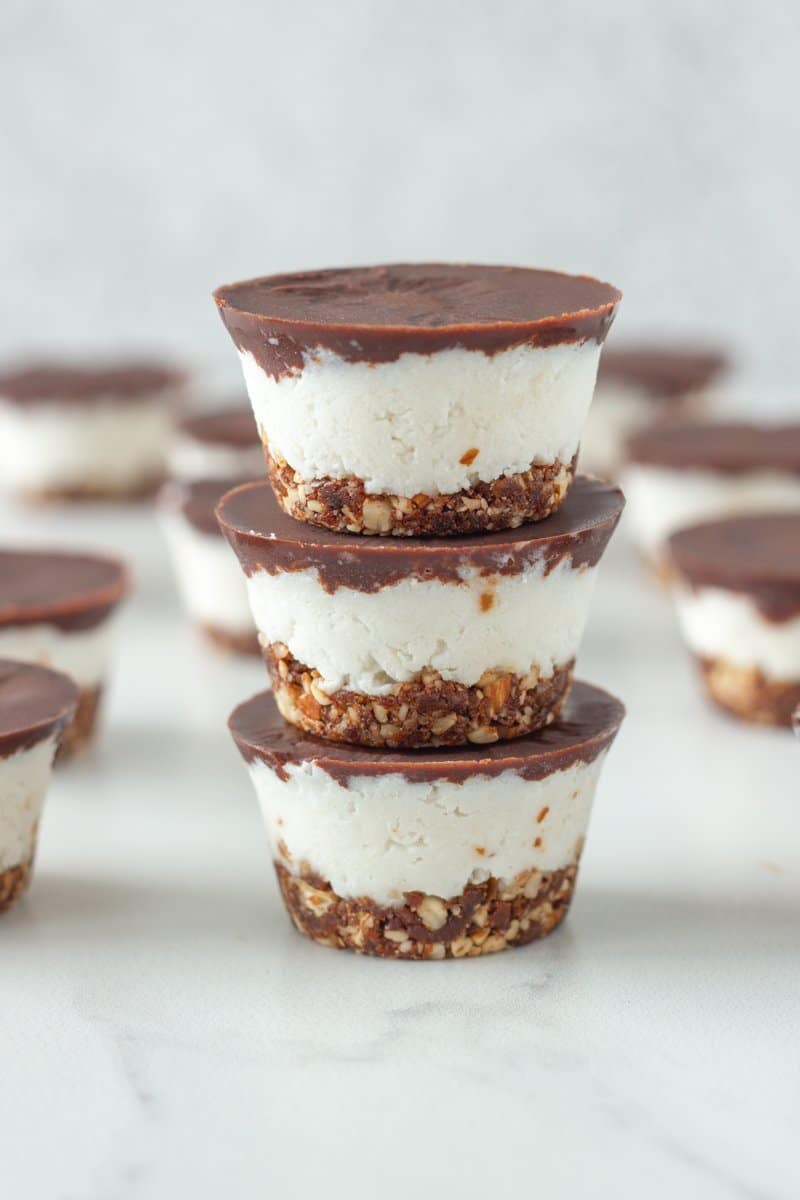 You really can't go wrong with chocolate and coconut. They go together beautifully in so many desserts. Think cakes, bars, slices and definitely raw desserts, including Raw Bounty Bites and Raw Bounty Slice.
Today, there is a new edition to the coconut and chocolate raw treat family – No Bake Bounty Slice Bites.
WHY YOU WILL LOVE THESE RAW BOUNTY TREATS
They seriously taste like the Bounty Bar chocolate, only with much healthier ingredients and no nasty additives and preservatives.
They are really easy to make, all you need is a food processor (or a good blender) and a mini muffin tray.
The ingredients can be bought from any of the major supermarkets. No need to go trekking to find the ingredients.
They are gluten free, dairy free, refined sugar free and vegan friendly.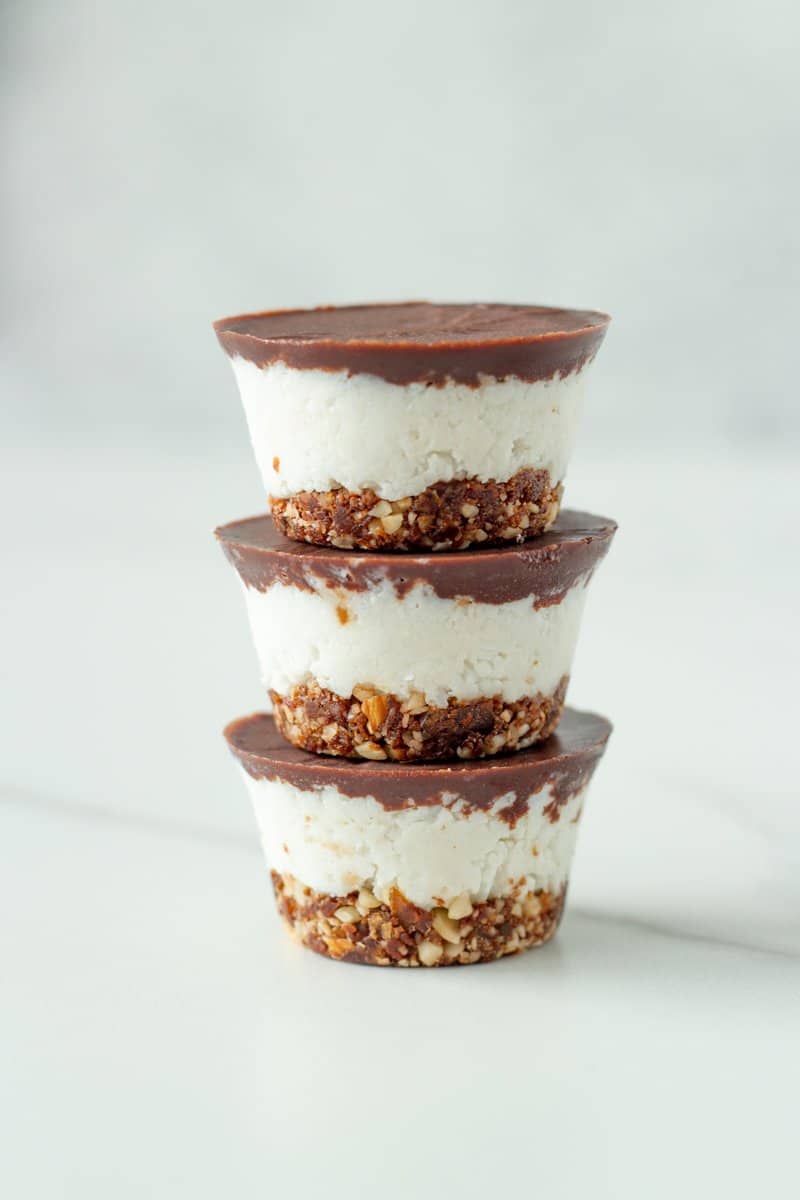 INGREDIENTS YOU NEED
Organic shredded coconut

Coconut oil
Coconut milk
Medjool dates
Raw Nuts (either cashews, macadamias or almonds)
Cacao powder
Maple syrup
Vanilla extract
Sea salt
Recipe Notes
I highly recommend using a mini muffin silicon tray. It makes the process a whole lot easier.
I recommend storing them in an airtight container in the freezer and getting them out a few minutes before freezing.
Allow approximately 3-4 hours to set properly after adding the raw chocolate layer.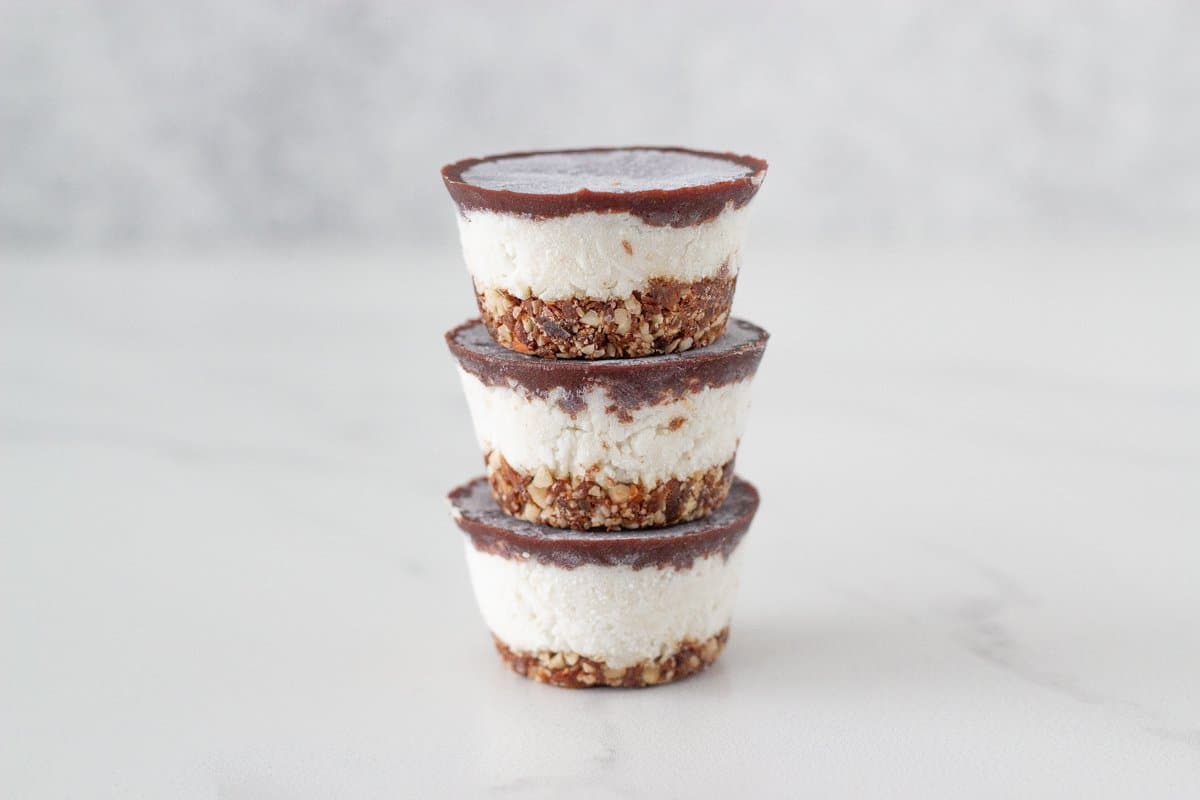 MORE FANTASTIC RAW TREATS