No Bake Strawberry and Lemon Cheesecake Bites! Consisting of three amazing layers, the macadamia and date base, lemon layer and the strawberry layer on top. These delicious mini raw cheesecakes are super easy to make and have the most amazing flavour.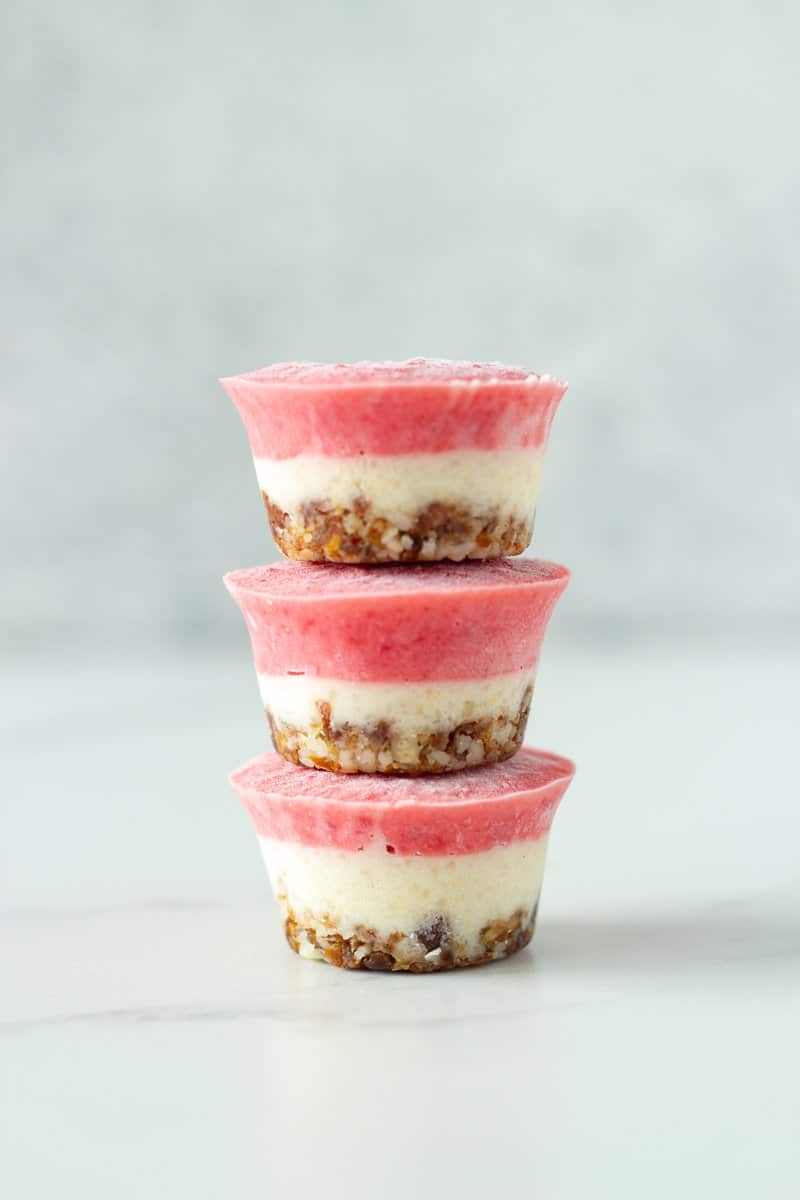 It has been awhile since I have shared a mini raw dessert with you, with the last one being my raw peppermint slice bites.
I decided that it was time to share a new flavour combination….. lemon and strawberry.
Why You Will Love This Strawberry and Lemon Cheesecake Bites Recipe
Strawberry and lemon are a match made in heaven! Seriously these flavours together are to-die for!
The ingredients are super easy to find in any of the major supermarkets or from your local markets.
As always, this recipe is gluten free, dairy free and refined sugar free.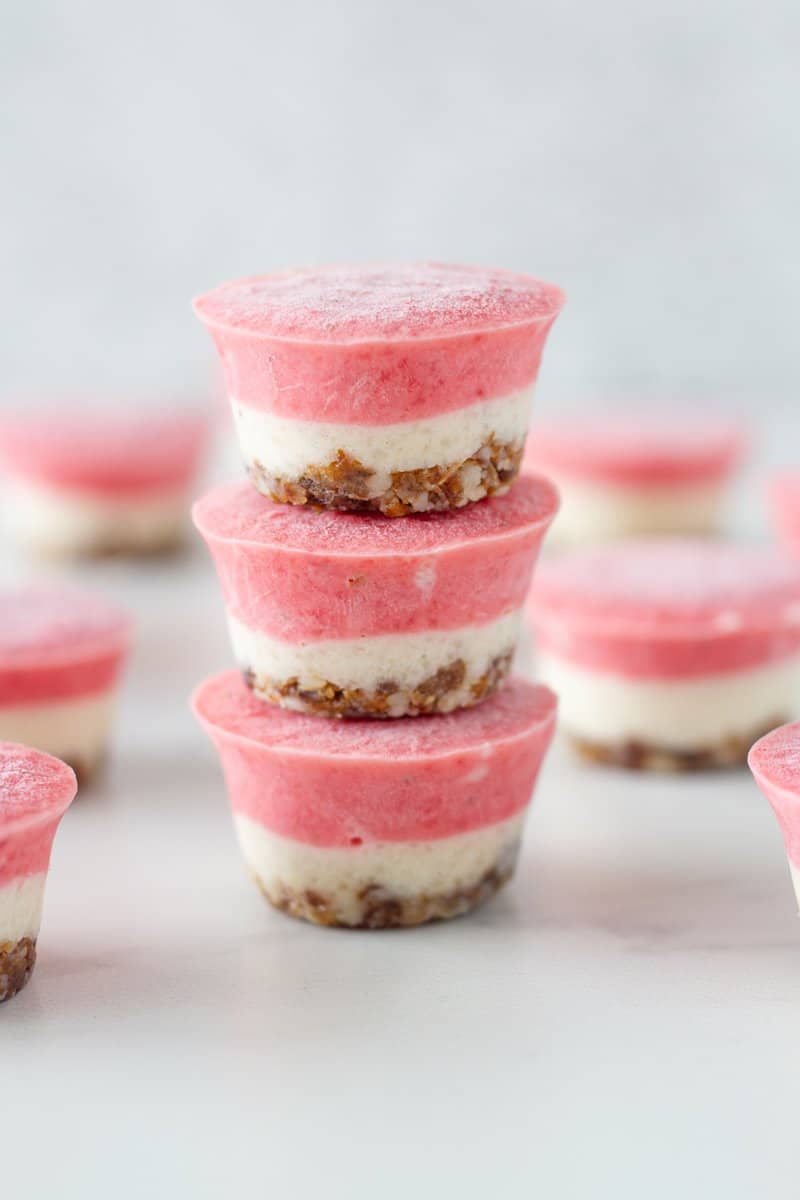 Ingredients You Need
Macadamias (cashews will also work)
Fresh strawberries (I haven't tried with frozen yet)
Lemon (juice and rind)
Coconut oil
Maple Syrup
Vanilla extract
Sea salt
Recipe Notes
This recipe is super easy to make!
I highly recommend using a mini muffin silicon tray. It makes the process a whole lot easier.
I recommend storing them in an airtight container in the freezer and getting them out a few minutes before freezing.
Allow approximately 2 hours to set properly after adding the top layer.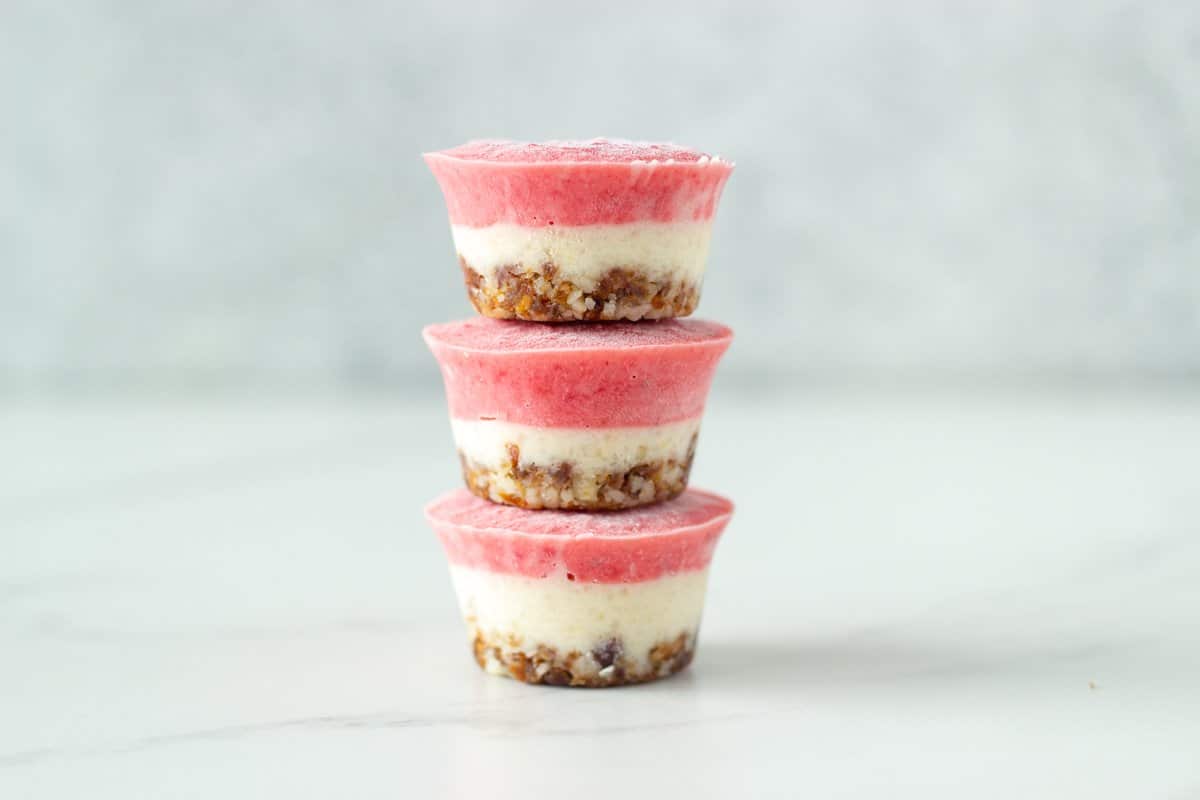 More Mini Raw Treats