These Raw Chocolate Raspberry Brownies will become your favourite raw dessert. These brownies are made up of three layers that go so beautifully together – the 'chocolatey' brownie base, the 'gorgeous' raspberry layer and to top it off a layer of raw chocolate.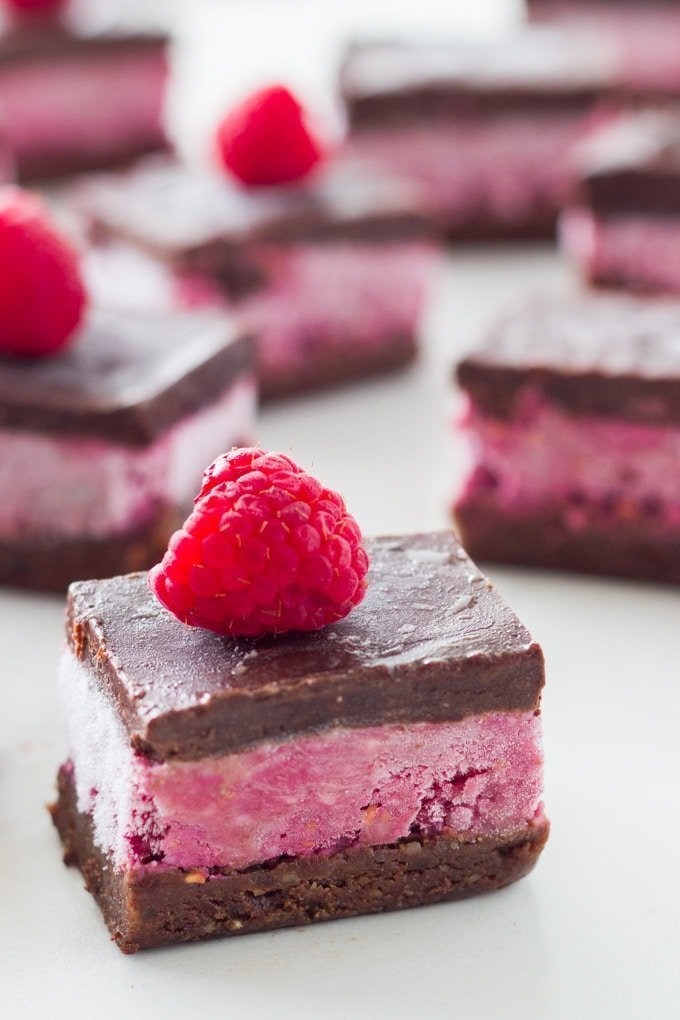 Raw Chocolate Raspberry Brownies…where have you been all my life!!
I seriously don't know how I never thought of this dessert earlier. My raw chocolate raspberry slice is one of my all-time faves!
So simply changing the base and making it with a brownie base instead is seriously a game changer. Just like I did with my raw caramel slice when I swapped the base with a brownie base and it became my best ever raw caramel brownie slice.
How to make this beauty!
This dessert involves making 3 layers….
The brownie base is first and is so easy to process in your food processor/high speed blender/thermomix.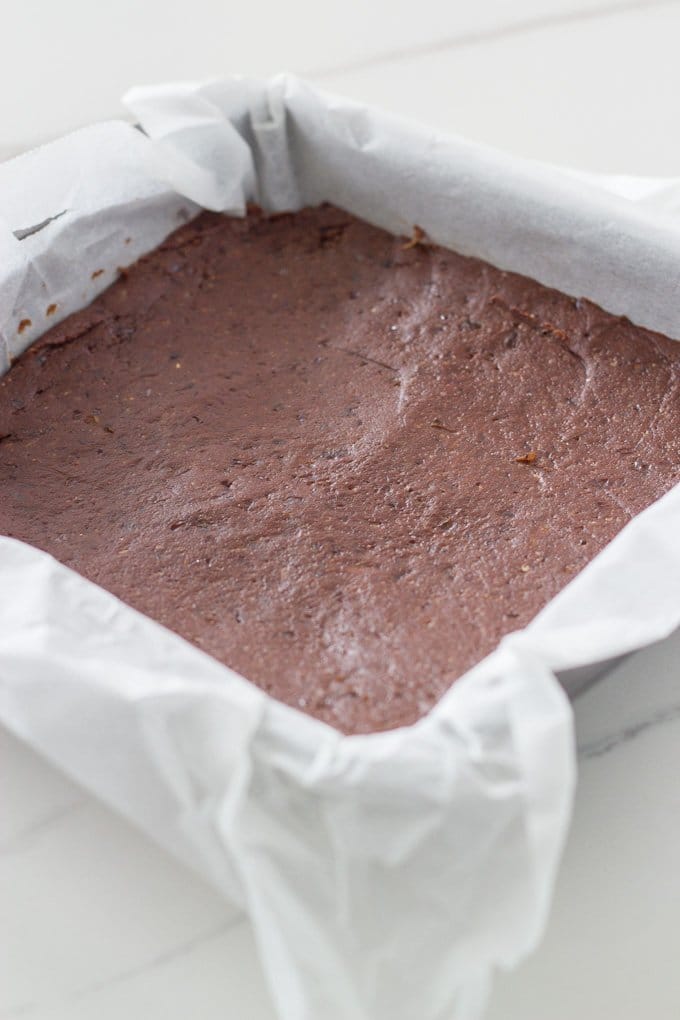 Next you have the raspberry layer and is the easiest of layers to make. Throw everything in your food processor/high speed blender/thermomix and process.
And then pour over the brownie base and place in the freezer to set for an hour.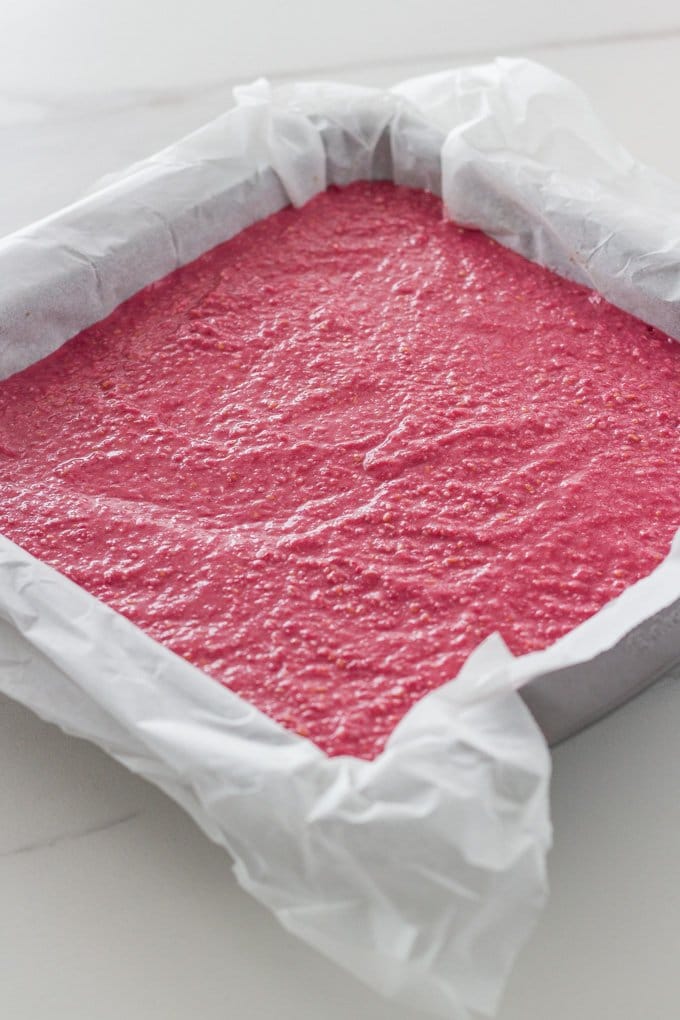 Once your raspberry layer has set for a bit, you can then make the chocolate layer and then pour it over the top.
Then you need to be patient and let it set completely, at least 5-6 hours or overnight if you can.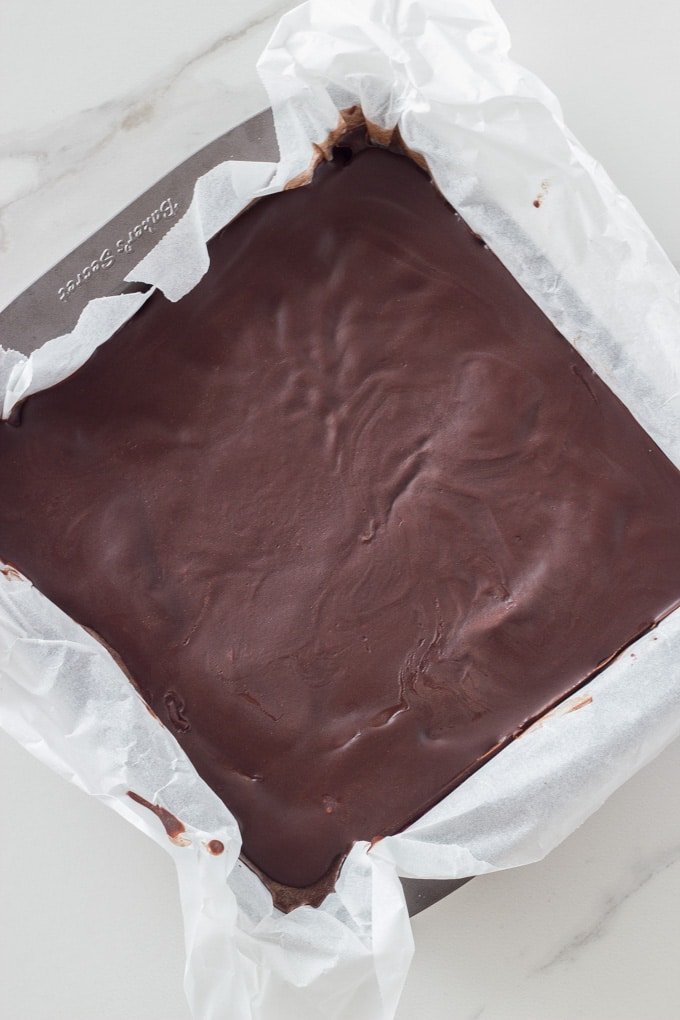 You will end up with the most beautiful looking layer!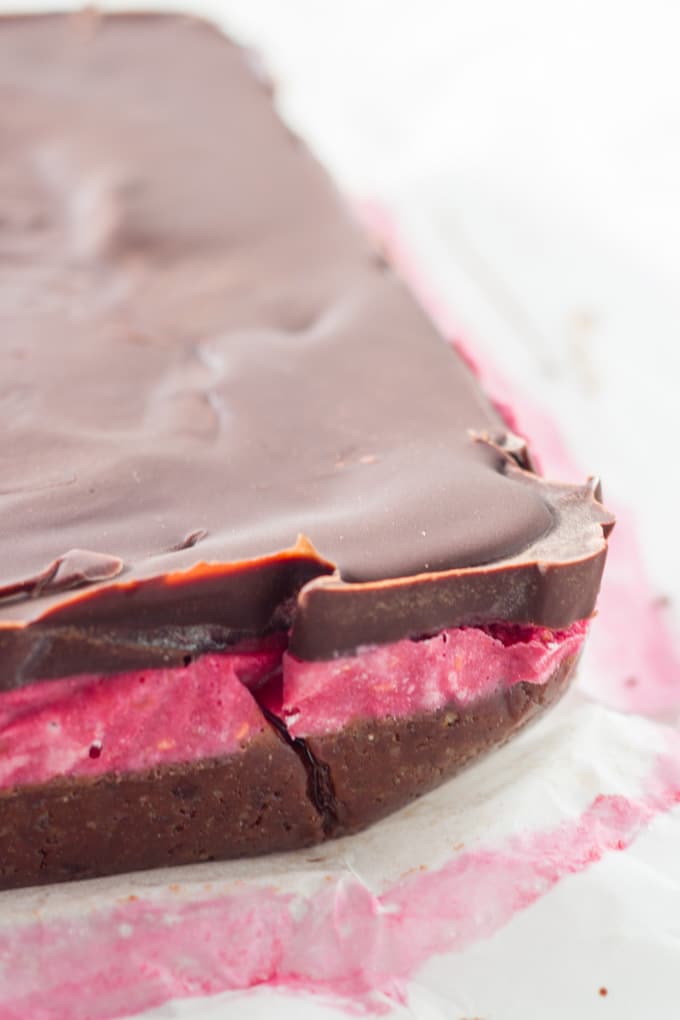 These raw chocolate raspberry brownies like 99.9% of my recipes are gluten free, dairy free and refined sugar free and are made with healthy wholefood ingredients.
You can find all the ingredients from most supermarkets and you need a good food processor, high speed blender or a thermomix. Any of them will do!
More Awesome Raw Dessert Recipes
Raw Mango and Passionfruit Cheesecake