Here are 21 Gluten Free and Dairy Free Air Fryer Appetizers that are super easy to make. There is a great range of recipes to check out and this amazing list of recipes will ensure that your next party or get together is a great success.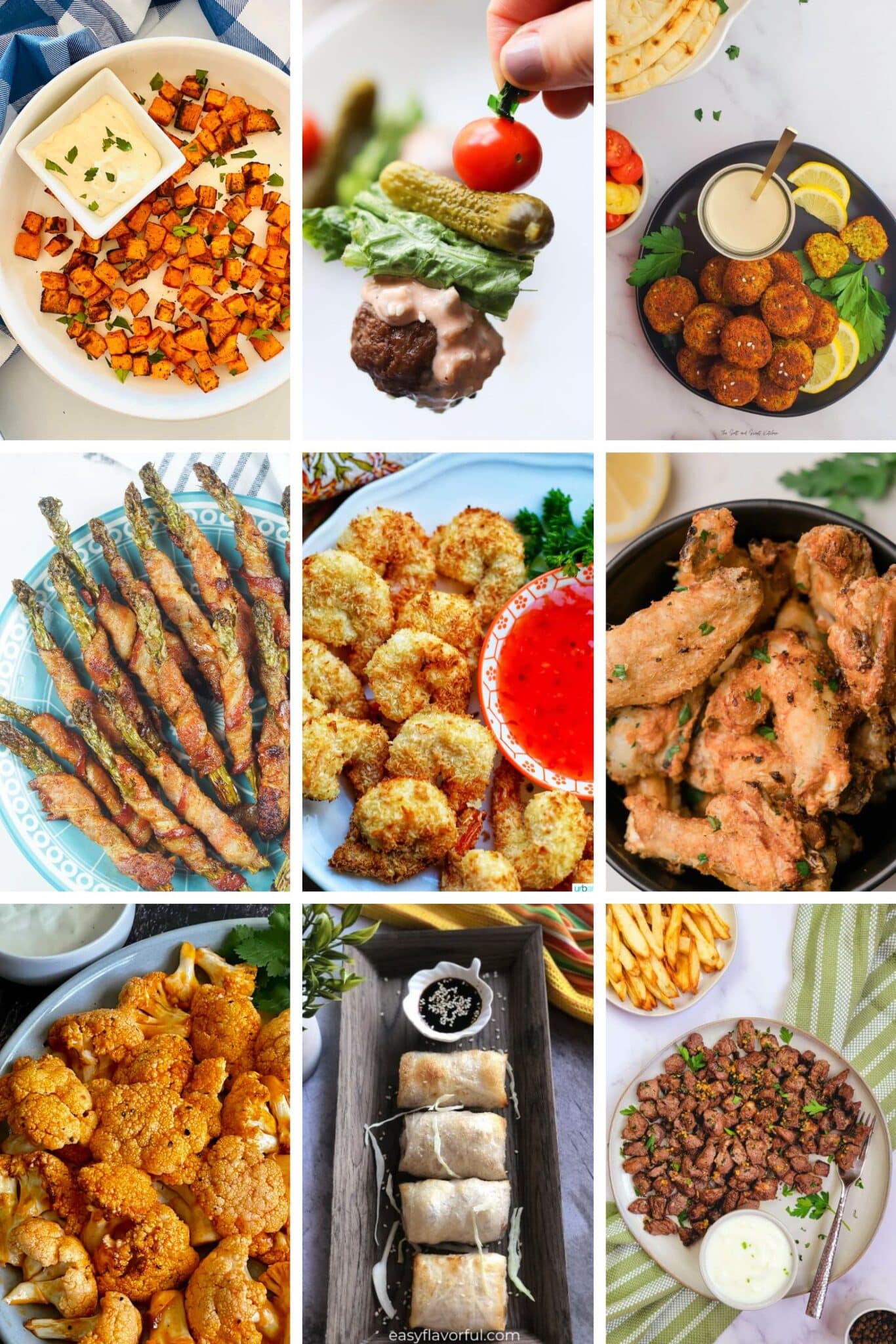 Appetizers and savoury snacks are perfect to make in your air fryer. You can make super crispy air fryer snacks with minimal oil and much less mess. All of these recipes are gluten free and dairy free or have options to adapt them.
These air fryer appetizer recipes are all perfect to serve at your next party or get together and will go really well with these Dairy Free Cake Recipes or even these Dairy Free Ice Cream Recipes
If you are looking for more appetizer recipes, make sure to check out Gluten Free Appetizers or these 10 Easy Low Carb Savoury Snacks.
21 Gluten Free and Dairy Free Air Fryer Appetizers