Dairy Free Ice Cream Recipes
You will find 20+ Dairy Free Ice Cream Recipes which include dairy free gelato, dairy free sorbet and many more lactose free ice cream recipes. There are lots of yummy flavours for you to choose from which are all made with easy to find ingredients.
Summer is ice cream and chilled dessert time and these dairy free gelato, sorbet, popsicles, fudgesicles and nice cream are going to be a hit for anyone that is vegan or follows a dairy free or lactose diet.
Ingredient Substitutions
Chocolate – When you see chocolate or chocolate chips in any of the recipes, you can easily substitute that for dairy free chocolate chips, sugar free chocolate chips, cacao nibs or even carob.
Dairy Free Milk – for the milk option in these recipes, you will see soy, oat, almond, coconut and other other dairy free milks. You can easily substitute with your favourite dairy free milk.
Sweeteners – these recipes will have different options for sweeteners. If you see a liquid-based sweetener, you should be easily able to substitute it with maple syrup, honey, rice malt syrup. If you see a powdered form like your regular sugar, you could swap for coconut sugar or another powdered form. Just check out the recipe notes to see options.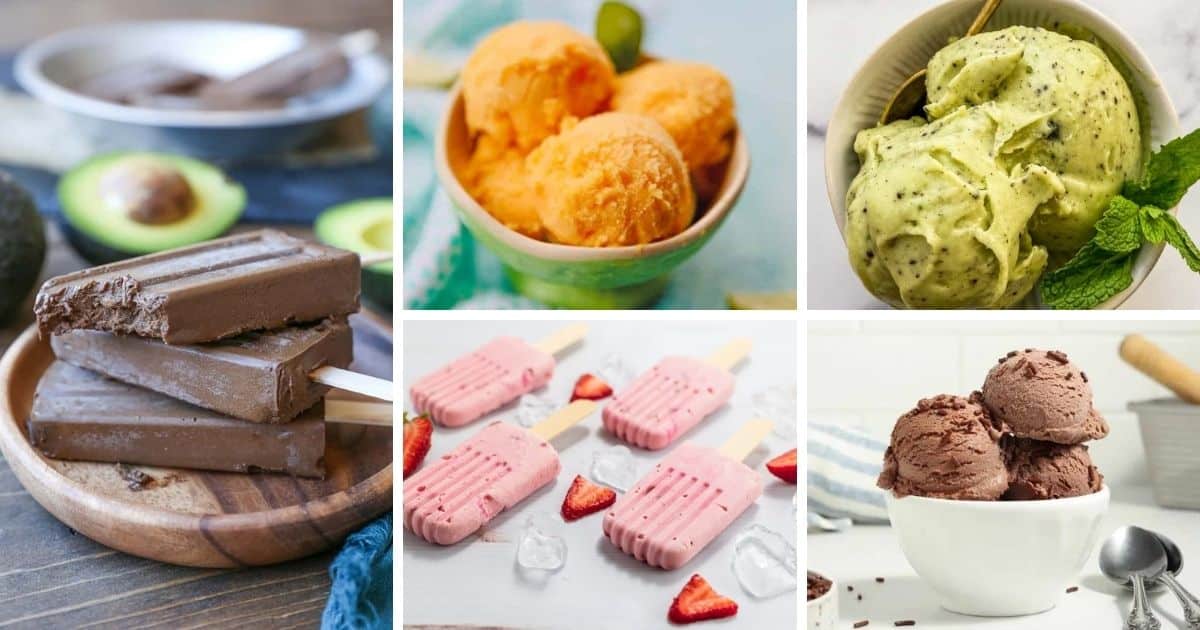 Dairy Free Ice Cream Recipes