Apple, Avocado, Cranberry & Walnut Salad. 4 amazing ingredients that come together so beautifully in this salad. It is the perfect salad to have at Christmas time or during the holiday season.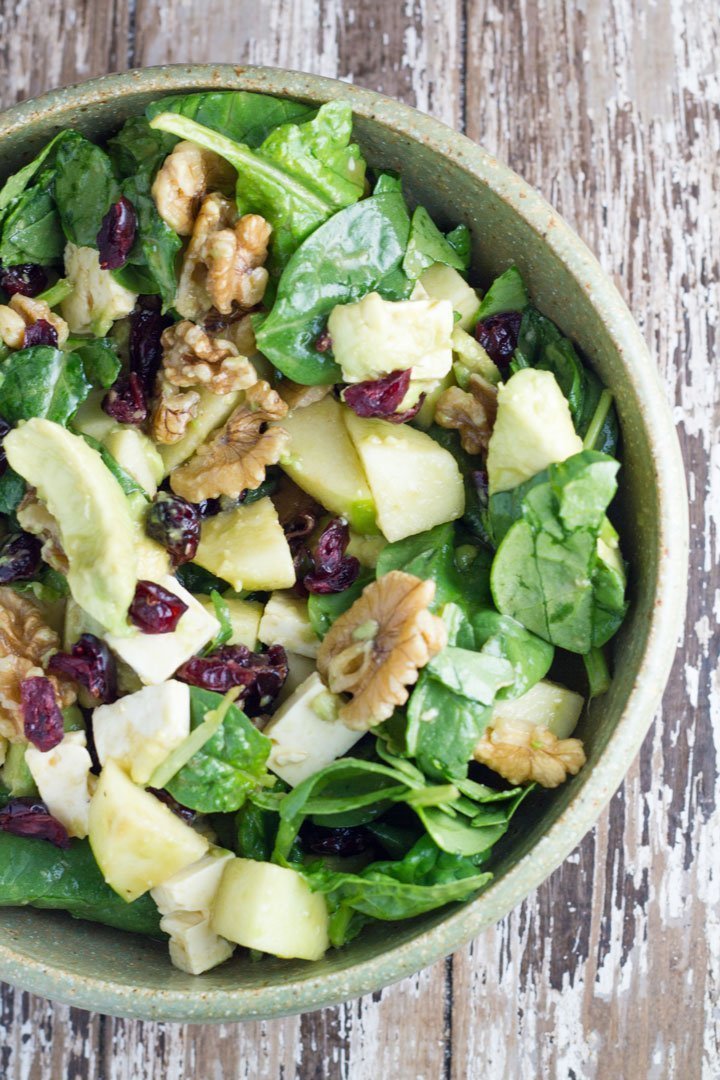 This salad is adapted from a similar salad I found over on Creme De La Crumb and I have added avocado and my own vinaigrette that I have used before.
These four ingredients work so brilliantly together! I really love this salad and have made it many times, especially during Christmas and the festive season.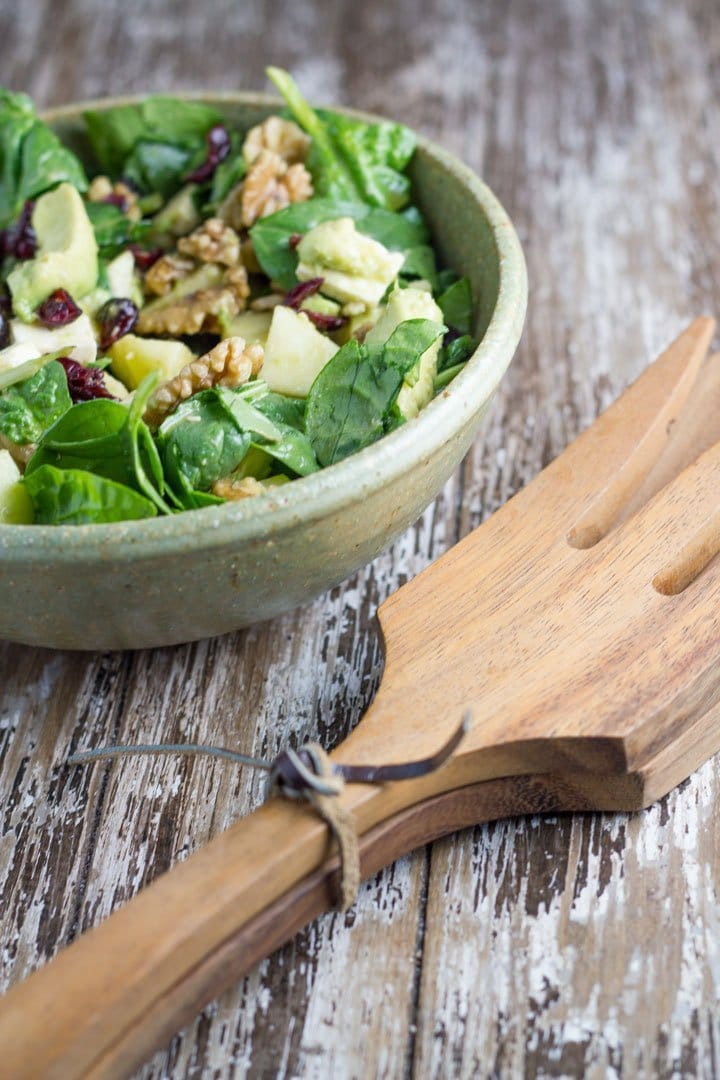 It goes so well with a roast turkey or a glazed ham.
Enjoy