Chocolate Chip Cookie Dough Balls - chocolate chip cookie dough made into bliss balls and dipped in chocolate!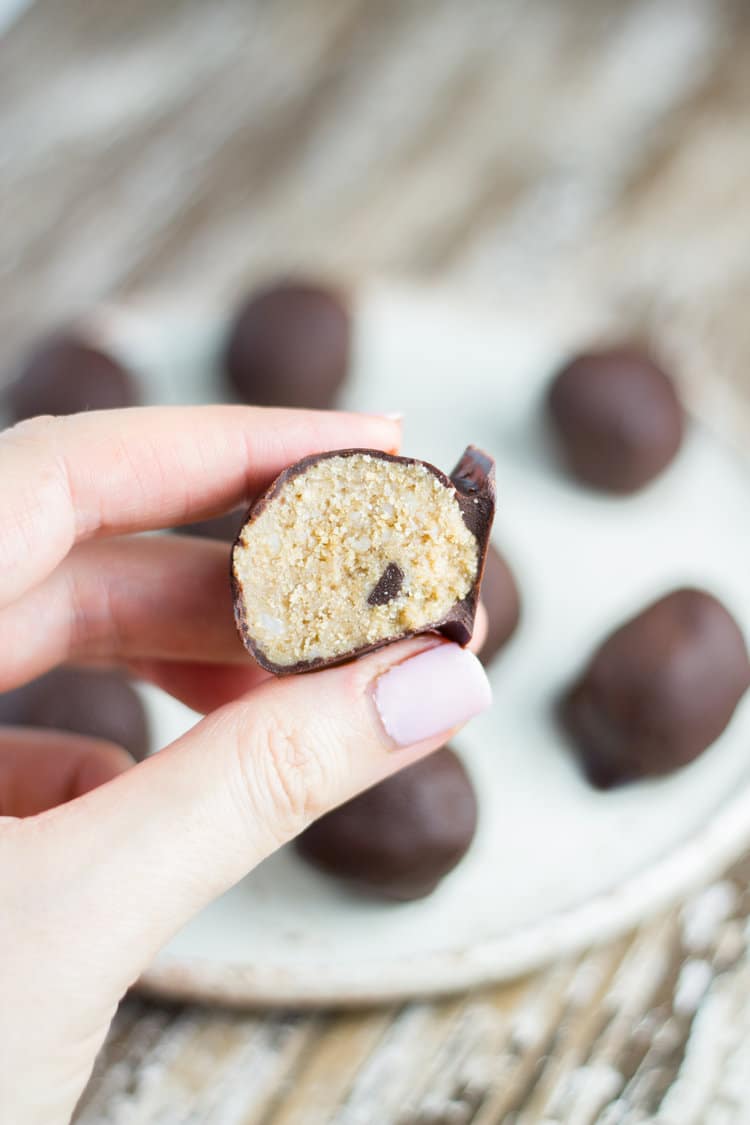 Ever since I made these Raw Chocolate Chip Cookie Dough Bars I have been looking for more ways to create recipes using cookie dough.
They were a real hit (one of my most popular recipes) and something I have really enjoyed making.
So my latest creation, these Chocolate Chip Cookie Dough Balls should not disappoint.
Yes it's essentially the chocolate chip cookie dough bar mixture, but they are dipped in chocolate. Which is great if you think you can stop at just one. Or two even.
You need to try these out. The end result is AMAZING!!
In case the above isn't enough to sell you on them, they are also gluten free, dairy free (if you use coconut oil), nut free, egg free, and refined sugar free (if you use cacao nibs)
I have since made cookie dough bliss balls, so your obsession with cookie dough can continue 🙂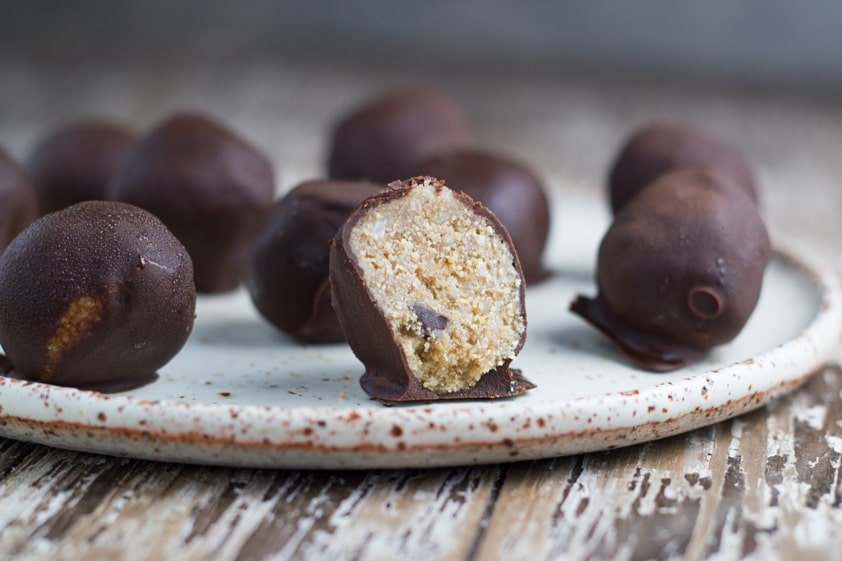 ---