This Slow Cooker Mongolian Lamb is one of the easiest meals to make and it is packed full of flavour.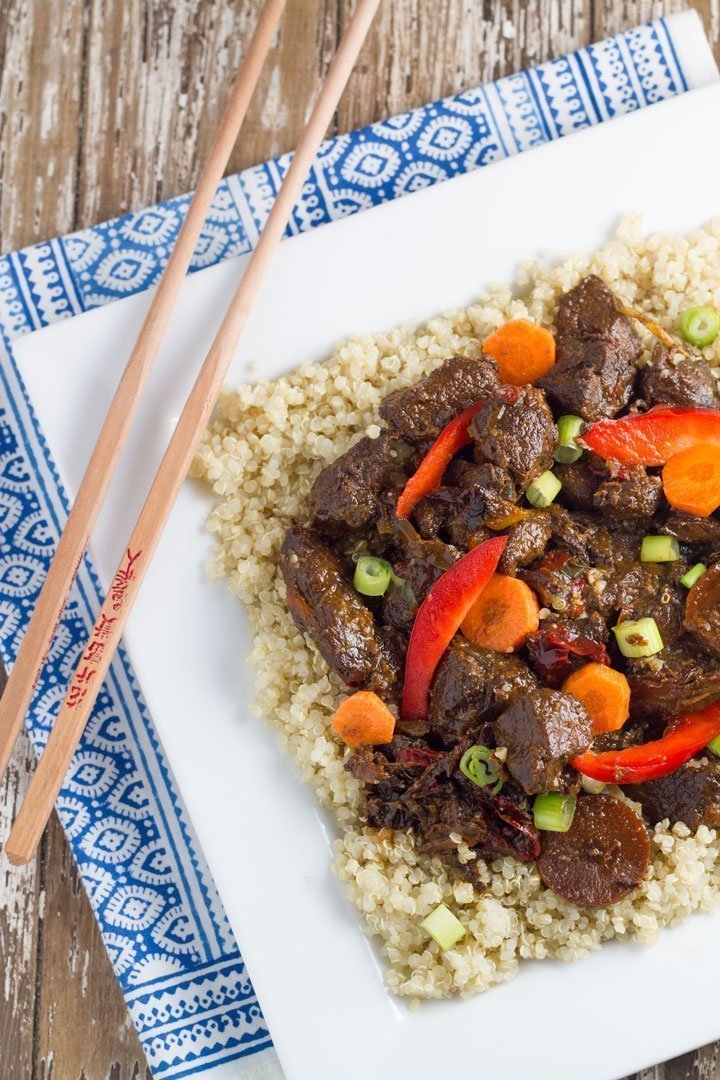 A few months ago I shared with you my recipe for Slow Cooker Mongolian Beef, so I decided it was time to bring you my Slow Cooker Mongolian Lamb, which happens to one of my favourite dishes.
I have made some adjustments to the sauce, notably the removal of stock, and I have added some more vegetables.
These adjustments have made the sauce a bit thicker
Mongolian Lamb, Honey Chicken and Cashew Chicken were always my favourite Chinese dishes and when dining in a Chinese restaurant, I would always order one of these three dishes, without fail.
I am pretty happy that I have now recreated each of these Chinese dishes as versions that are not only healthier than normal, but also really easy to cook.
There is nothing like cooking with a slow cooker, you prepare the ingredients early on in the day, place them in the slow cooker and let it cook for the day. You can clean up your kitchen early on, and you get the awesome aroma of dinner as the day progresses!
Hope you enjoy
Ness xo