Slow Cooker Mongolian Lamb
This Slow Cooker Mongolian Lamb is one of the easiest meals to make and it is packed full of flavour.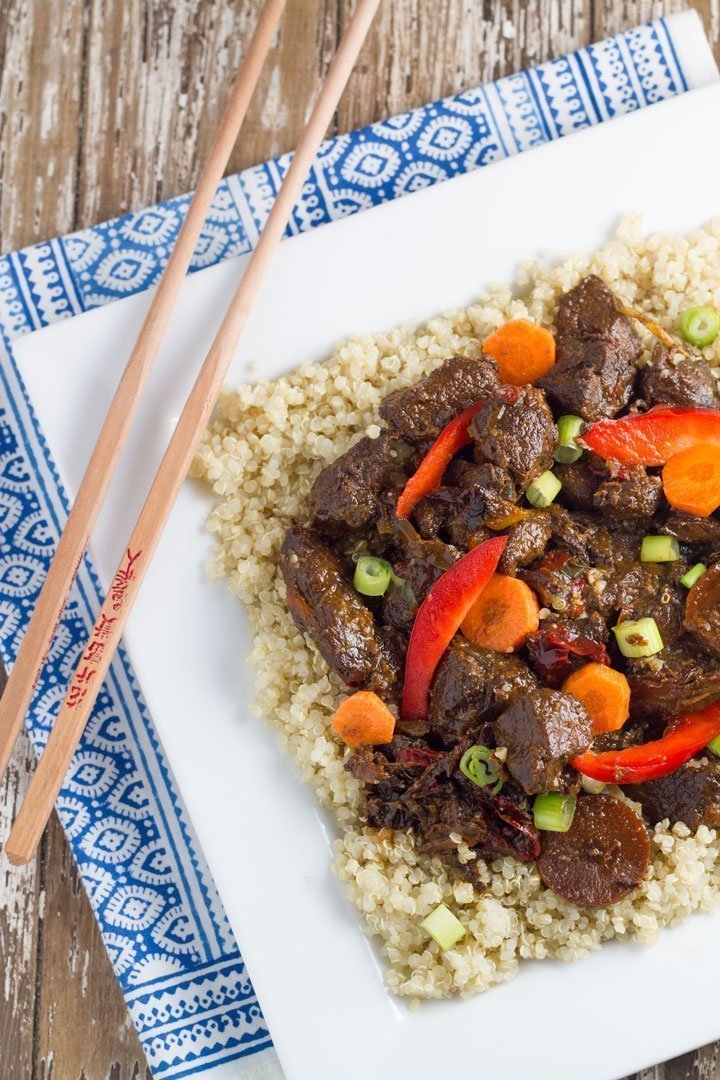 A few months ago I shared with you my recipe for Slow Cooker Mongolian Beef, so I decided it was time to bring you my Slow Cooker Mongolian Lamb, which happens to one of my favourite dishes.
I have made some adjustments to the sauce, notably the removal of stock, and I have added some more vegetables.
These adjustments have made the sauce a bit thicker
Mongolian Lamb, Honey Chicken and Cashew Chicken were always my favourite Chinese dishes and when dining in a Chinese restaurant, I would always order one of these three dishes, without fail.
I am pretty happy that I have now recreated each of these Chinese dishes as versions that are not only healthier than normal, but also really easy to cook.
There is nothing like cooking with a slow cooker, you prepare the ingredients early on in the day, place them in the slow cooker and let it cook for the day. You can clean up your kitchen early on, and you get the awesome aroma of dinner as the day progresses!
Hope you enjoy
Ness xo
Yield: Serves 4 - 6
Slow Cooker Mongolian Lamb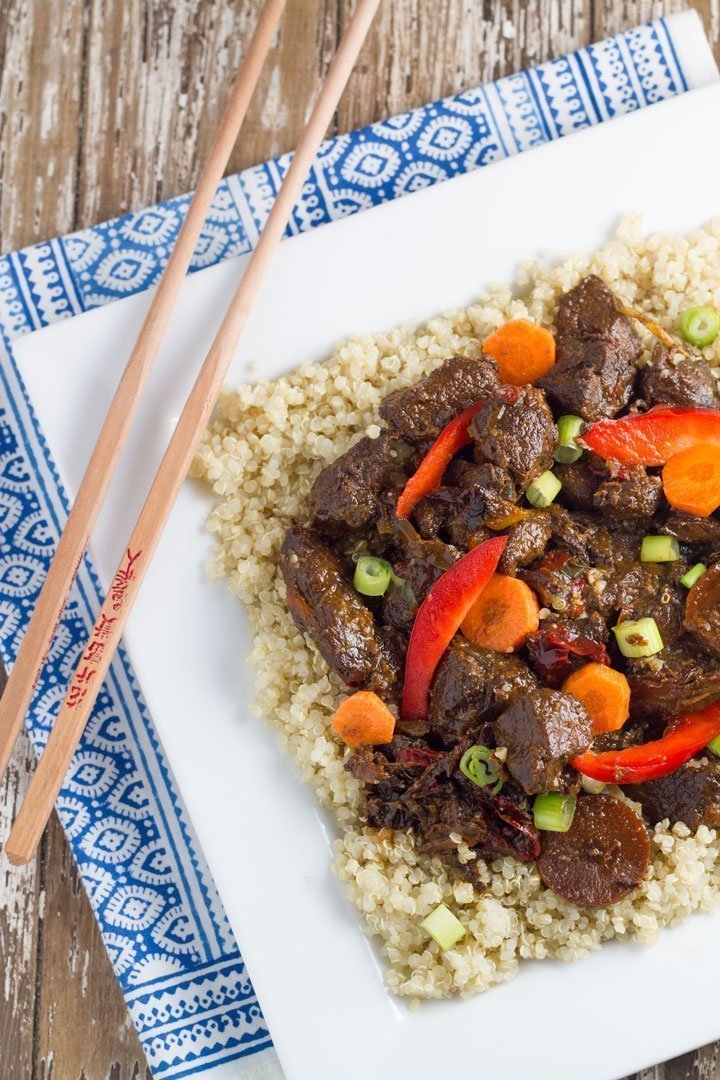 This Slow Cooker Mongolian Lamb is packed full of flavour is so easy to make.
Total Time
8 hours
15 minutes
Ingredients
1 kg (2.2 lbs) grass fed or organic lamb leg steak, diced
1/3 cup arrowroot (tapioca flour)
Sea salt and pepper to season
1 - 2 tablespoons coconut oil
3 - 4 cloves garlic, minced
1 teaspoon ginger, minced
1 large carrot, sliced
1 large capsicum, sliced
3/4 cup coconut aminos or tamari
3/4 cup raw or organic honey
Handful of Green onions, sliced thinly (for serving)
Instructions
Season lamb with arrowroot, salt and pepper.
Heat 1 tablespoon coconut oil in large fry pan on medium high heat and cook lamb until evenly browned, approximately 3-5 minutes (You may need to add the lamb in batches and use extra coconut oil between batches).
Add to slow cooker and cover with garlic, ginger, carrot and capsicum
Add coconut aminos (or tamari) and honey to a bowl; mixing to combine.
Pour into the slow cooker. Cook on low heat for 7-8 hours.
Add green onions and serve with your favourite side (mine is quinoa).
Notes
You can add the vegetables at a later stage so that they do not soften too much.