Slow Cooker Chicken Tikka Marsala – an easy to make, classic Indian dish that is packed full of amazing flavour, with ingredients that you can buy at your local supermarket.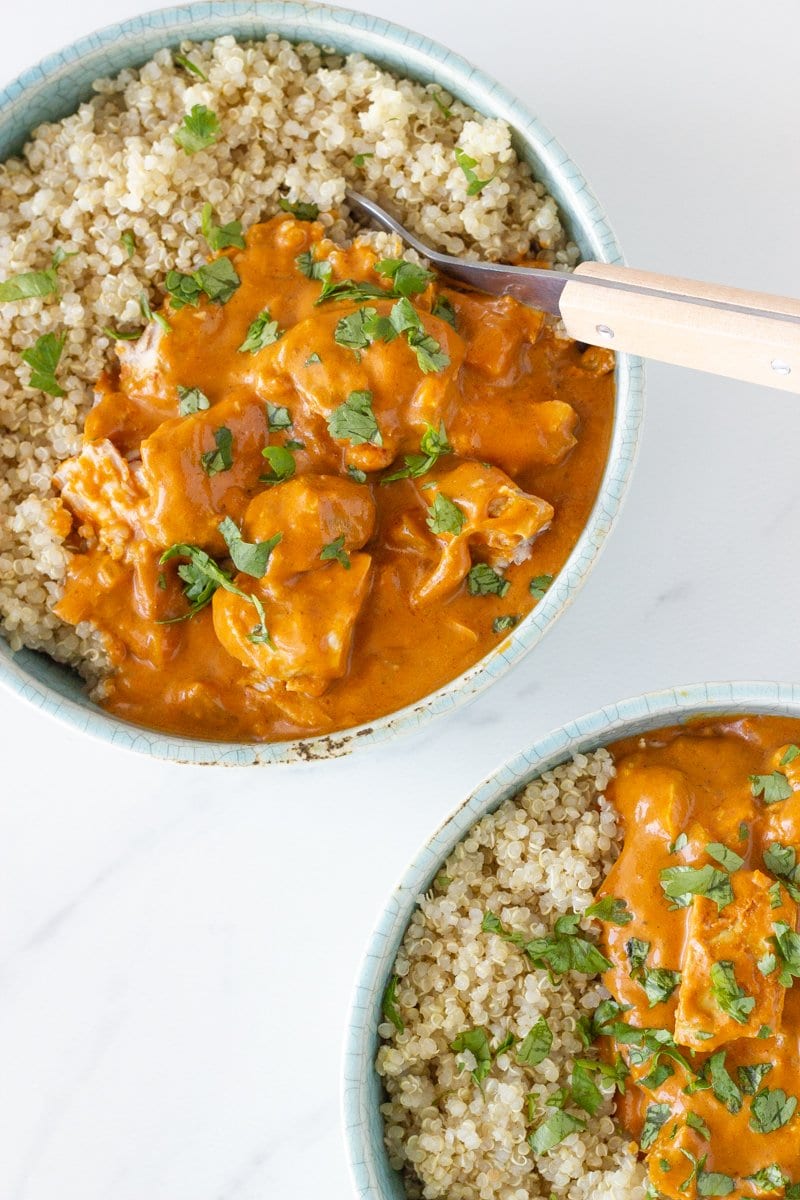 Whenever I go out for dinner and I have Indian, I always order either Butter Chicken or Chicken Tikka Marsala. I hardly ever stray from those two options. The same goes when I make Indian food at home.
So far I have only shared my butter chicken recipe in either the slow cooker or the instant pot version. But I had never shared my chicken tikka marsala recipe, until now!
WHY YOU LOVE THIS CHICKEN TIKKA MARSALA RECIPE
Well for starters, it is super easy to make. Once you put the together the sauce (which literally takes 10 minutes) you add it your slow cooker along with the chicken thighs and then let it cook on low for 5 hours.
The ingredients you need to make this meal can be found at your local supermarket.
The flavour is so delicious. It really is amazing.
It is gluten free, dairy free and low carb. Just add your favourite low carb side instead of quinoa or rice.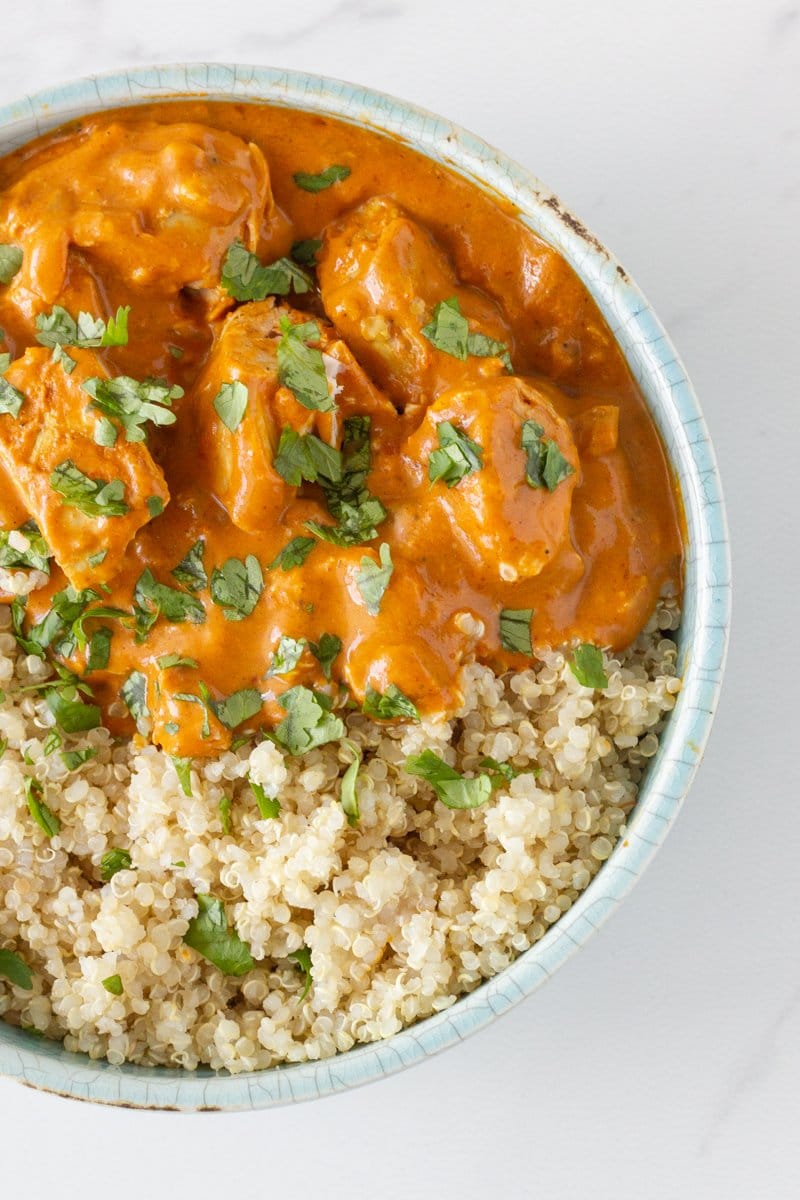 Ingredients You Need
Chicken thighs (boneless)
Coconut oil
Onion
Garlic
Tomato paste
Coconut cream
Chicken stock or broth
Fresh ginger
Tapioca/Arrowroot
Turmeric
Garam masala
Dried coriander
Cumin powder
Chili flakes (more if you like it hotter)
Sea salt and pepper
Fresh coriander or parsley (to serve)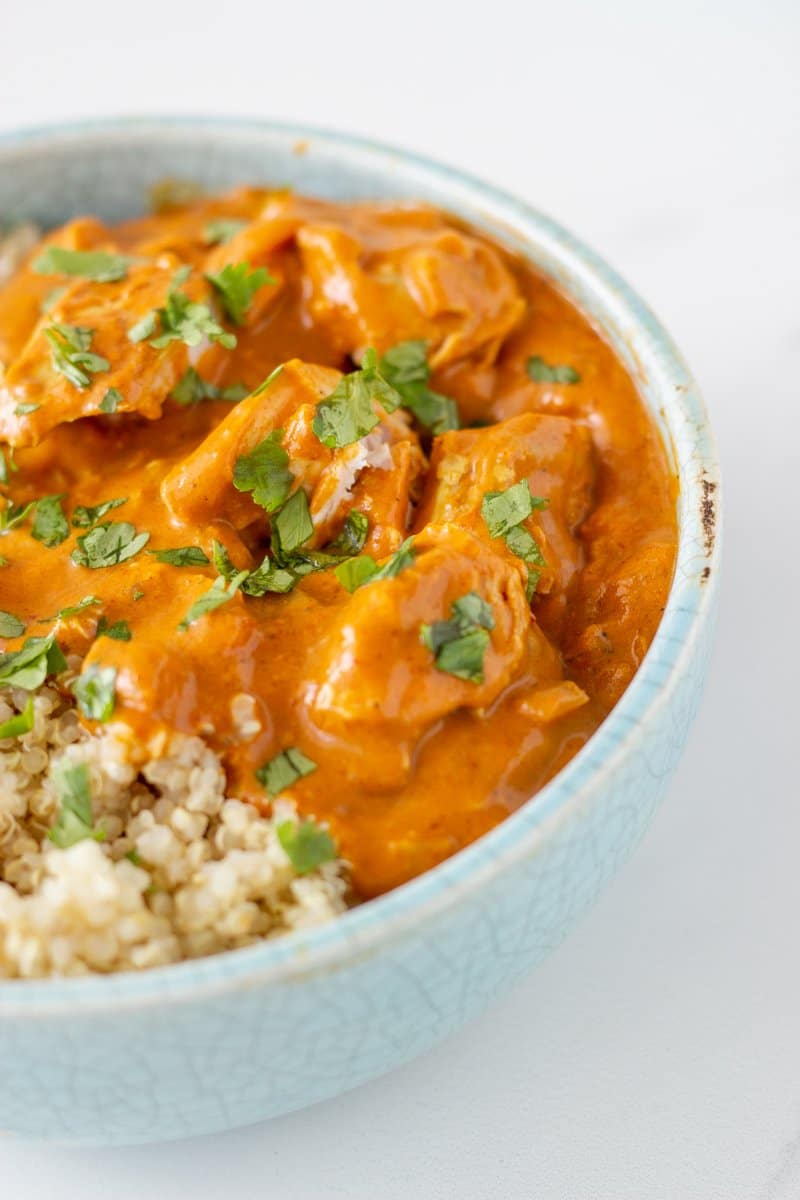 Recipe Notes
I recommend cooking on low heat for 5 hours to ensure you bring out the flavours of the dish. But if you don't have 5 hours to make this meal and you really want it for lunch or dinner, then you can cook it on high heat for 2-3 hours. Also, I will be sharing my instant pot version soon which means that you will be able to make this meal in approximately 30 minutes, when you use the pressure cook setting.
If you want to add any greens to this dish (eg broccoli, zucchini) you can add them in the last 30 minutes of cooking. This will ensure they are not too soggy!
There is a bit of a debate about Coriander! You either love or hate the stuff. I used to be on the hate coriander bandwagon, but now I quite like it. Anyway, for all the coriander haters out there, top with fresh parsley instead.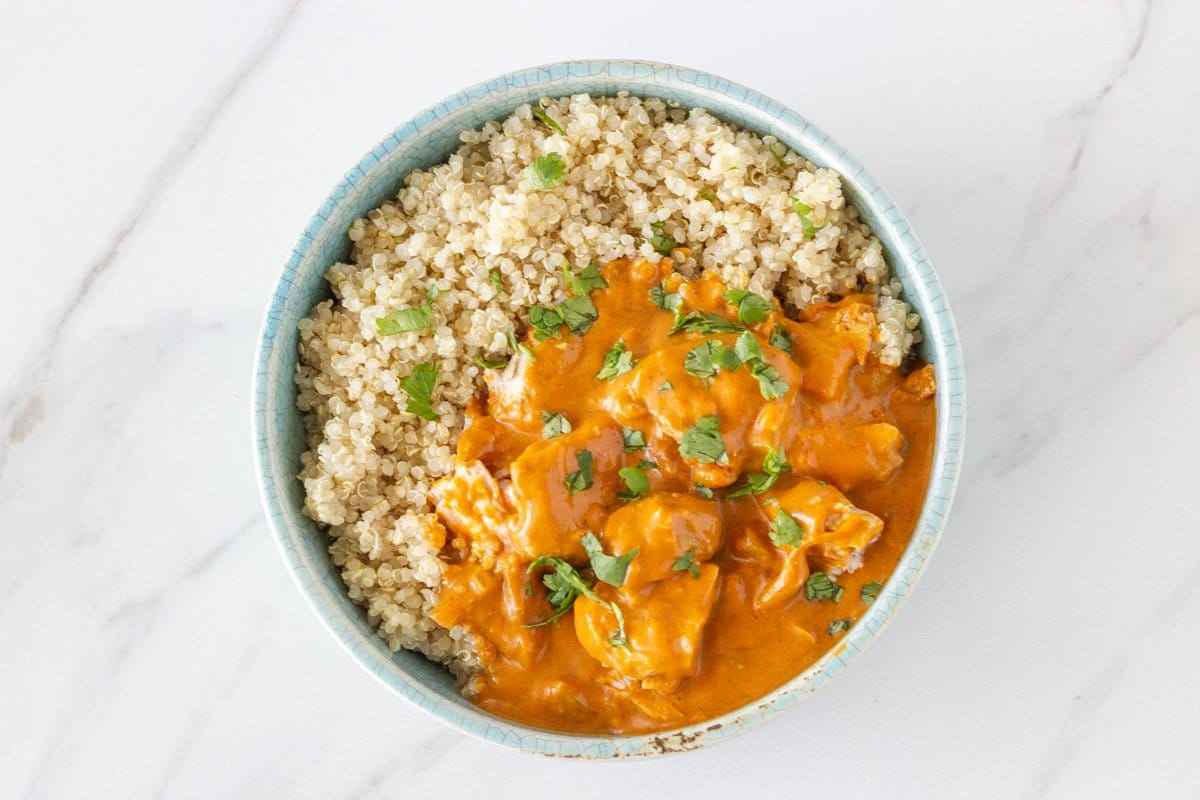 More Slow Cooker Recipes
Slow Cooker Shredded Lemon Garlic Chicken