Gluten Free Chicken Schnitzel. You would never know that it was gluten free! The crumb is made of almond meal and is so delicious!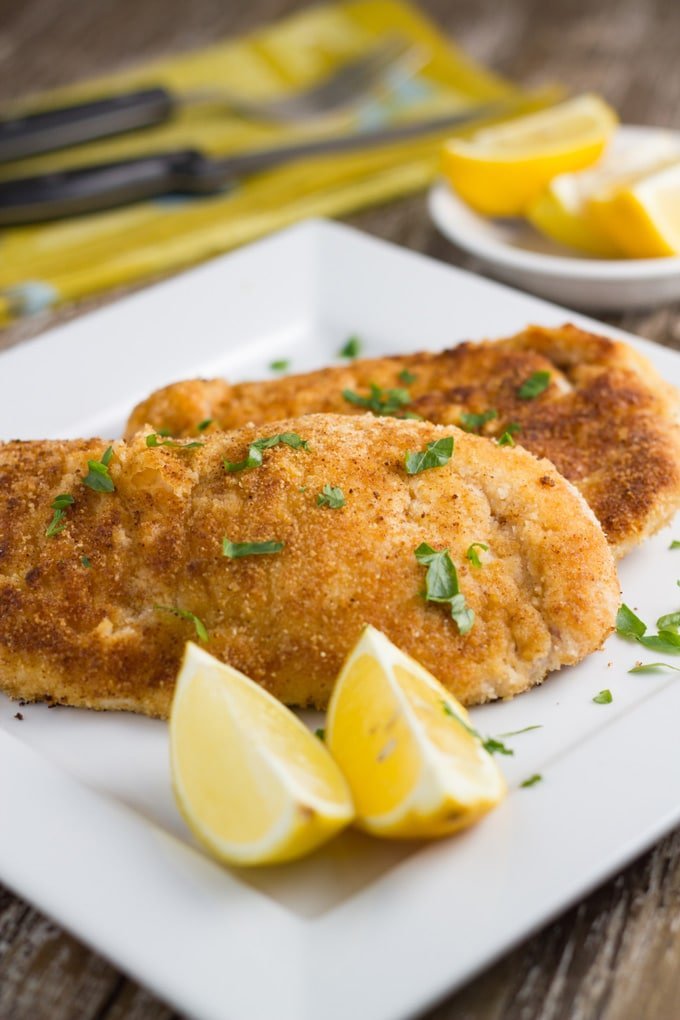 I love chicken schnitzel!
In the days before I started thinking more critically about my eating, I would always order either Chicken Schnitzel or Chicken Parmigiana when I went to a club or pub for lunch or dinner. (Ok, sometimes I would order Calamari. But you get my drift. I am a fan of a fried, crumbed meal).
To my credit, I can't remember the last time I ordered any of those meals. It has been a long, long time. Go me!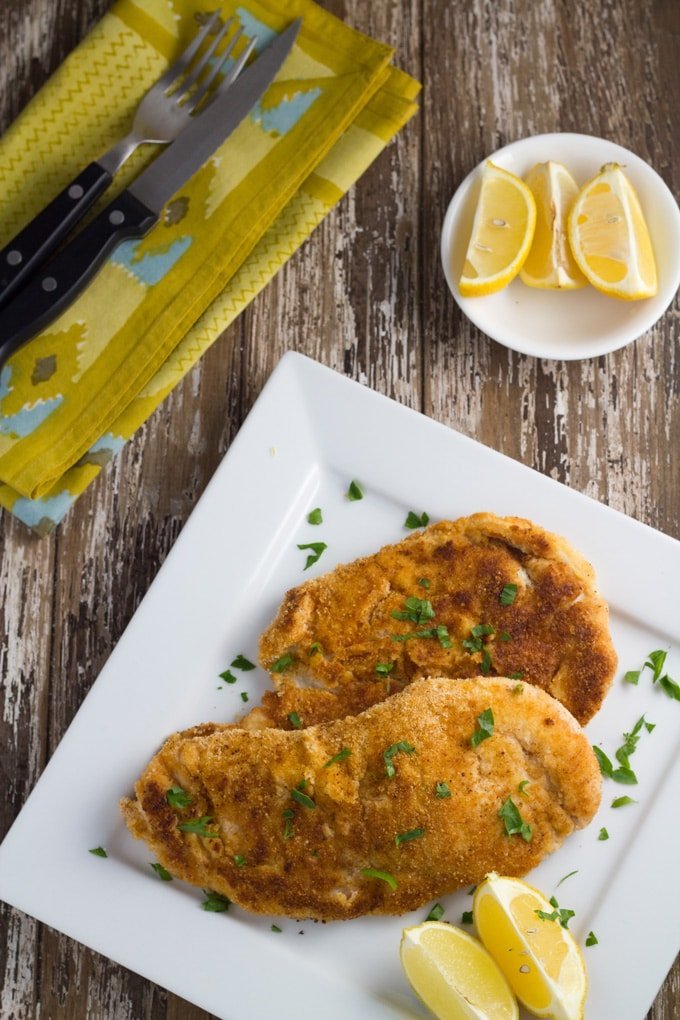 So, when I came up with a a gluten free chicken schnitzel that didn't feel like a poor alternative to the "real thing", I was cheering.
It is also keto, low carb and paleo friendly!
I strongly recommend you try it - it's one of those meals that you really wouldn't know was gluten-free unless you were told otherwise! I recommend serving with a fresh, healthy salad, like my Pumpkin, Beetroot & Avocado Salad.