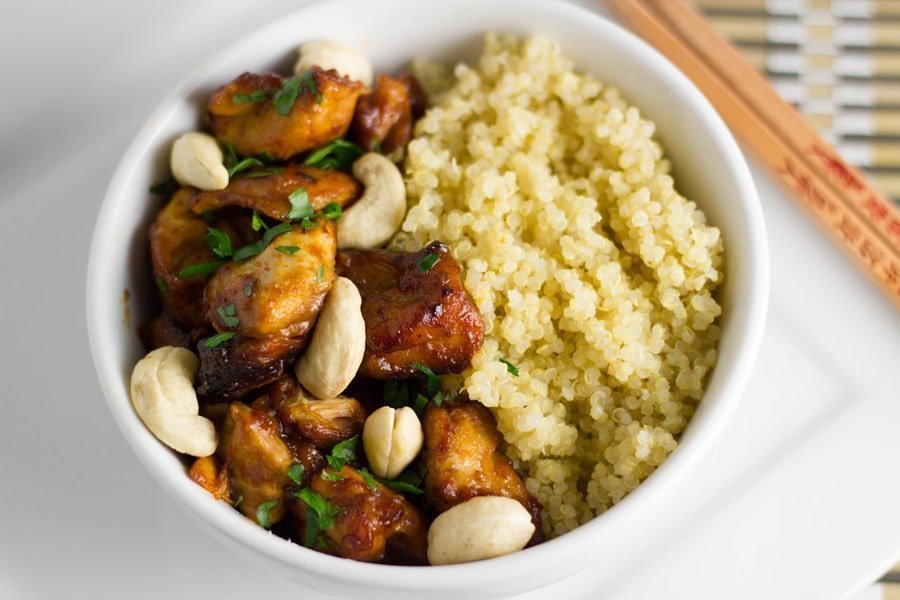 I am a big fan of using my slow cooker and have created many recipes so far.
Today's recipe is Slow Cooker Cashew Chicken and it is a worthy addition to my slow cooker recipe collection.
It is worthy addition to my favourite slow cooker recipes and is up there with my:
You can buy coconut amino sauce and coconut vinegar at most health food shops or online. However, if you cannot find these items, soy sauce or tamari can be substituted for coconut amino sauce and rice wine vinegar can be substituted for the coconut vinegar.
Enjoy
Ness xo
Yield: Serves 4-6
Slow Cooker Cashew Chicken
Total Time
4 hours
5 minutes
Ingredients
¼ cup arrowroot (tapioca flour)
½ teaspoon black pepper
1 kilogram chicken thighs, cut into small pieces
1 tablespoon coconut oil
3 tablespoons coconut amino sauce
2 tablespoons coconut vinegar
2 tablespoons organic tomato paste
1 tablespoon coconut sugar
2 garlic cloves, minced
½ teaspoon fresh ginger, minced
¼ - ½ teaspoon chili flakes
½ cup raw cashews
Instructions
Season arrowroot (tapioca flour) with black pepper in a bowl and add the chicken and coat well.
Melt coconut oil in a large fry pan on moderate heat.. Add chicken and cook for about 5 minutes until browned on all sides. Remove chicken and add to slow cooker.
Mix rest of the ingredients (except cashews) in a small bowl and pour over chicken and toss to coat. Cover the slow cooker and cook on low for 3-4 hours.
Once you are ready to serve, stir the cashews into chicken and sauce and serve with quinoa (or rice if you prefer).