Here are the 7 Best Winter Soups to keep you nice and warm during the colder months. These recipes are super healthy and easy to make.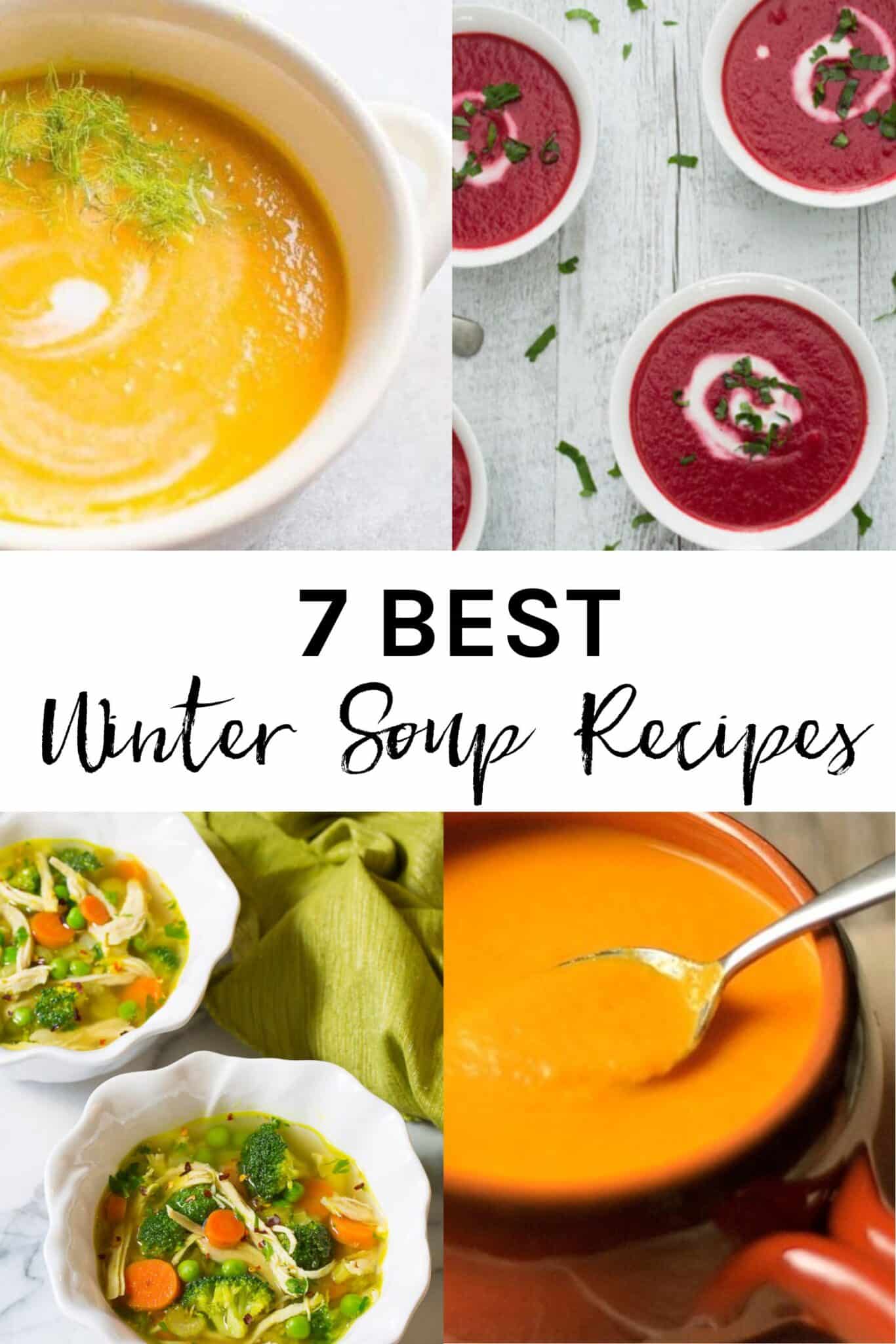 When the colder months are upon us, there is no better time to cook up some healthy and totally delicious soups to keep you warm.
All of these recipes are super healthy and most of the recipes are vegetarian soups with one healthy chicken soup recipe. Because who does not love a good chicken soup recipe?
If you are looking for more soups to make during the colder months then check out this Mediterranean Lentil Soup and this Middle Eastern Lentil Soup.
Photo Credit: wellnourished.com.au
This Beetroot, Coconut and Ginger soup is a delicious, grounding, immune supportive soup. It's flavour is silky smooth, slightly sweet, slightly earthy.
Photo Credit: www.wholesomelicious.com
Creamy Carrot and Ginger Soup is a simple, yet flavorful Vegan soup that is packed full of goodness! Chopped fresh ginger is blended with chunks of carrot and coconut milk to create this creamy, delicious soup.
Photo Credit: www.theholisticingredient.com
Wild Mushroom & Thyme Soup with Toasted Walnuts - You'll whip it up in no time at all and devour it even faster. Double the recipe and freeze in portion
Photo Credit: www.staceyclare.com
This dairy-free pumpkin soup recipe is perfect for those with fussy kids. My babes adore this family dinner and I like making it because I can put lots of bone broth in.
Photo Credit: brendajanschek.com
Indian Cauliflower, Potato and Mung Dal Soup - guaranteed to be a favourite with the kids.
Photo Credit: www.gimmesomeoven.com
This hearty Italian Lentil Soup recipe is easy to make, naturally gluten-free, and full of the best Italian flavors!
Photo Credit: www.aspicyperspective.com
A fast and tasty recipe to kick-start your diet. This healthy cleansing soup, is a great recipe to whip up anytime you need a do-over in your eating plan.