Slow Cooker Honey Chicken is my slow cooker version of the super popular meal. It is delicious, healthy plus it is so easy to make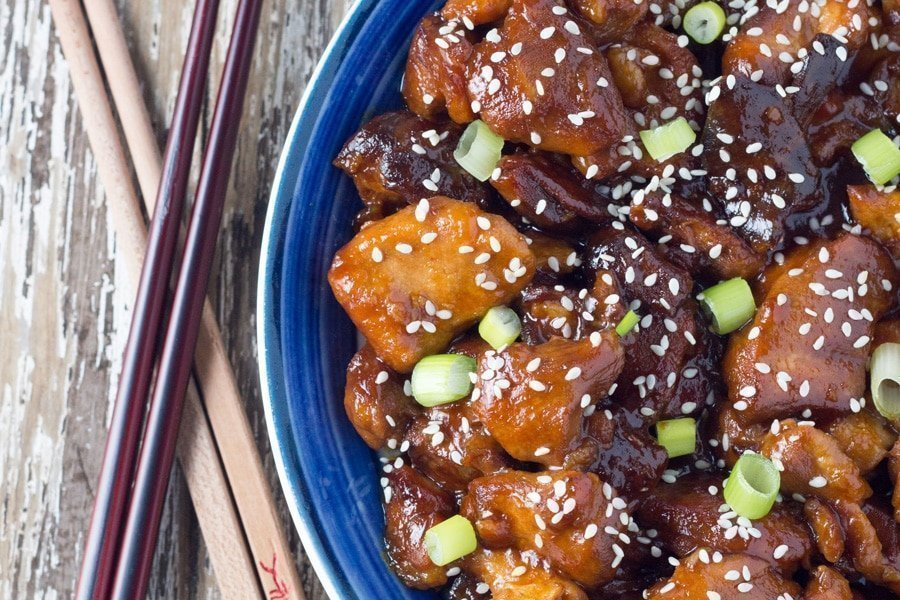 Who doesn't love Chinese food?
I have always been a big fan and would have to say that my top three favourite Chinese meals are Cashew Chicken, Mongolian Beef (or Lamb) and Honey Chicken.
In the past I would pretty much only have these meals if we went to a restaurant or got take out.
But I have to admit that I was never happy with how I would feel afterwards – typically bloated, lethargic and moody (and had a few other symptoms that I won't name here).
So when I made the decision to fix my health and happiness, I started making smarter food choices.
Takeaway and going out for dinner has been reduced to 1-2 times a month (instead of 1-2 times per week) and I make my own meals using wholefood ingredients.
So the challenge was to make my favourite meals into healthier options that are easy to make.
I love my slow cooker for that reason. I can make so many amazing meals with my slow cooker that I used to order from a restaurant.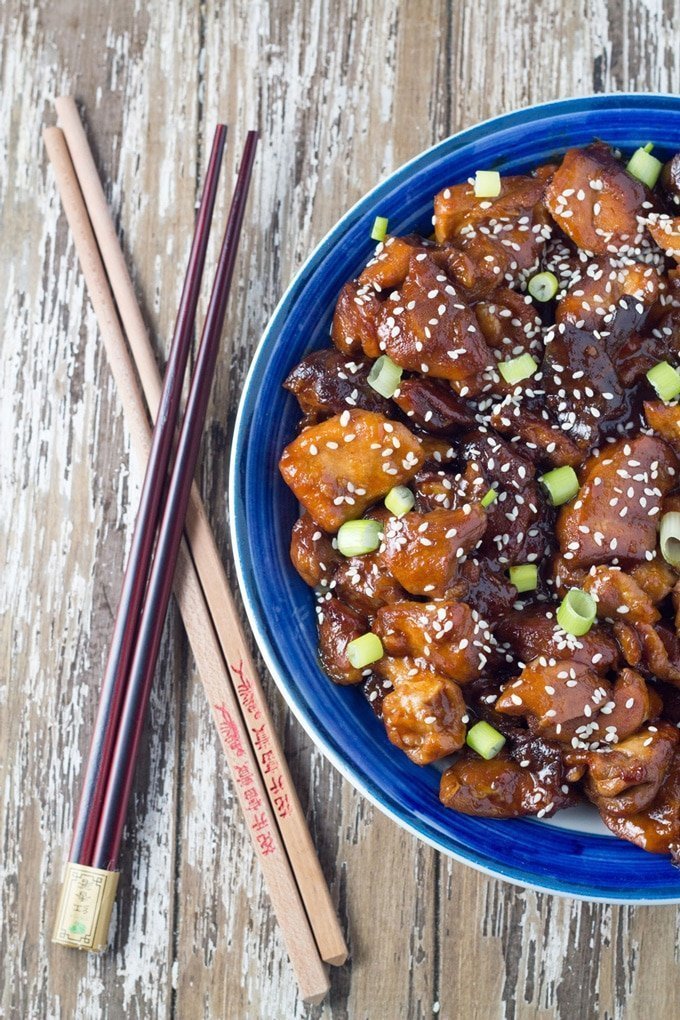 This slow cooker honey chicken is amazing and super easy to make. It only takes 4 hours on a low to make this delicious meal.
I like to serve with either quinoa or cauliflower rice.
Enjoy
Ness xo