These raw snickers bars are my adaptation of the popular chocolate and will soon become a favourite in your household. They are gluten, dairy and refined sugar free!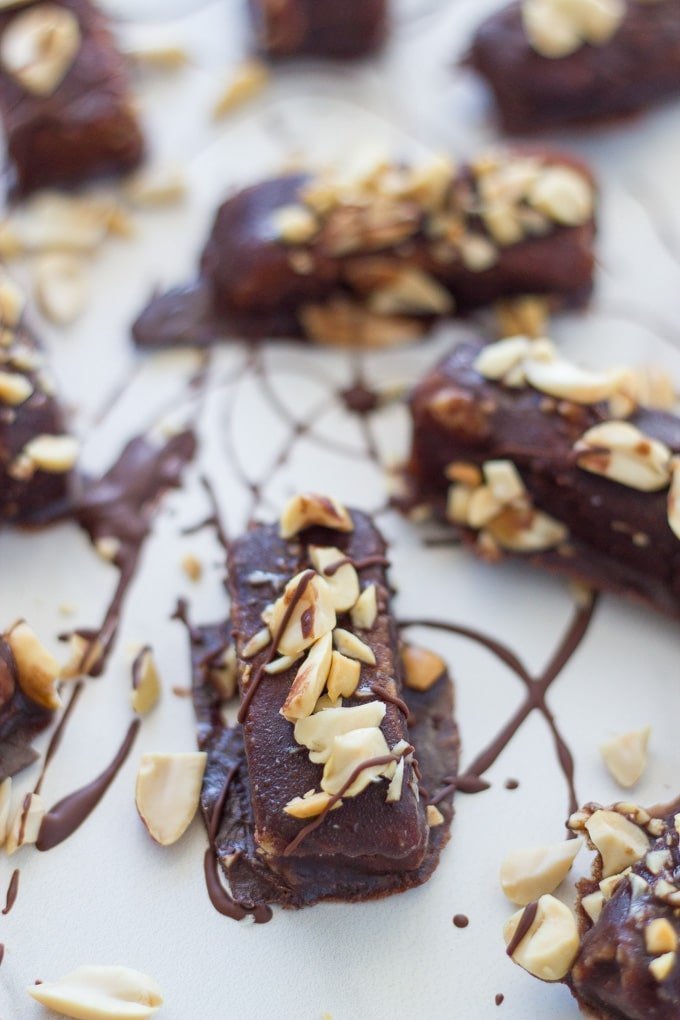 Well what can I say about these raw snickers bars!!
They are AMAZING and taste just like the traditional store bought version. Except that they have no processed sugar only healthy whole food ingredients.
There are four elements to these raw treats. There is the nougat layer which is made with dates and macadamias (or cashews).
Then there is the peanut caramel layer which is a combination of my delicious caramel (which you can find in my raw caramel slice bites ….. SO GOOD) and crunchy peanut butter.
Once the first two layers have frozen enough in the freezer (and they need to freeze for a while), you double coat them with raw chocolate.
Then finally you add some crushed peanuts on top of the raw chocolate layer, before you place in the freezer to set for final time.
They are best stored in the freezer as they tend to soften easily, but trust me they will be well worth it!!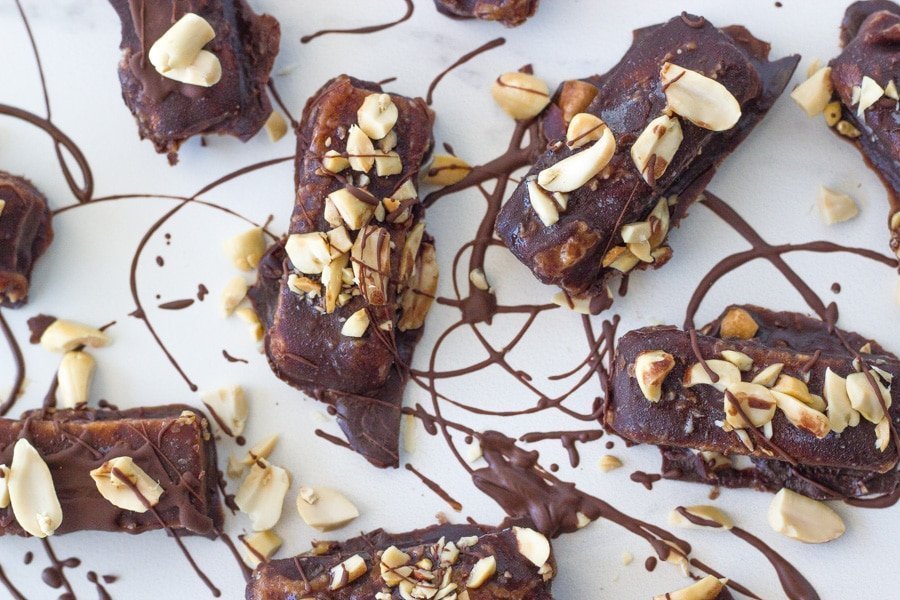 This is the first time I have made a raw dessert involving peanuts. I honestly never used to eat them or snickers chocolates much when I was younger. I was always a mars bar or a twix fan.
Mmmmmm maybe I need to try and create raw versions of those!! Would you like me to?
I would love to see your creations over on Facebook or Instagram if you make this recipe, so please let me know. Make sure you hashtag #becomingness
I hope you enjoy my latest recipe.
Ness x
MORE RAW DESSERTS