Vanilla Custard Slice. Gluten free, dairy free and refined sugar free version with an amazing custard layer using gelatin. So yummy!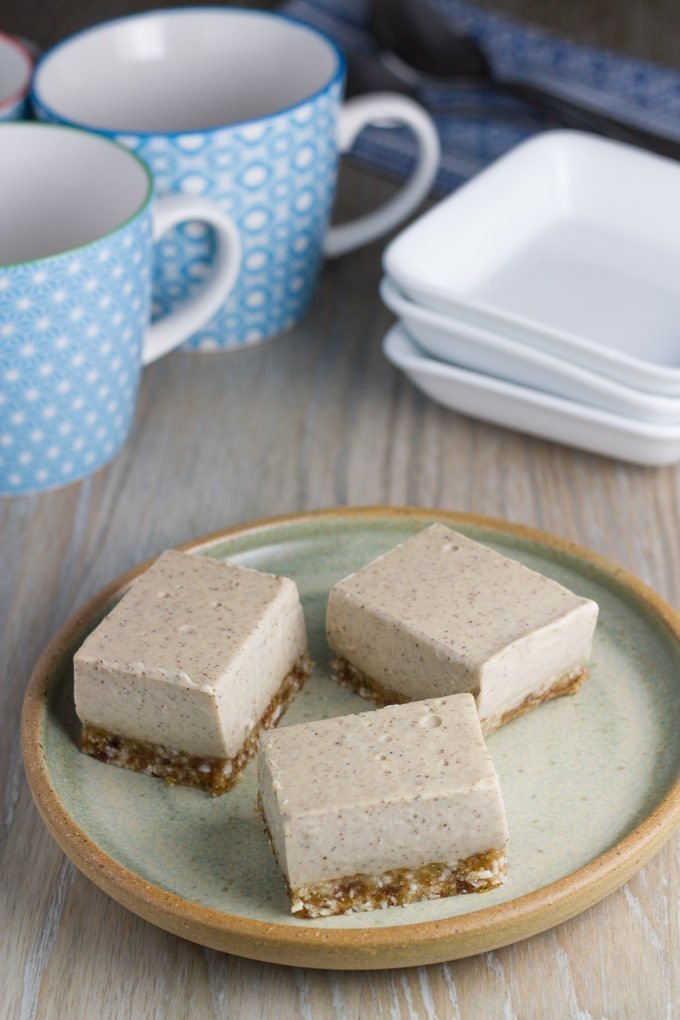 I have been meaning to create a Vanilla Custard Slice for sometime now, but have always ended up creating a different dessert instead.
Recently I received Great Lakes Gelatin and I have been experimenting with it in desserts.
You can make all sorts of yummy stuff with gelatin, including jelly and soft lollies which are made using just natural fruit juice and the gelatin.
So, getting back to my Vanilla Custard Slice,
I wanted to see if I could create a gluten, dairy and refined sugar free version with an amazing custard layer using the gelatin.
I made the base and the custard up yesterday and left it in the refrigerator to set over night.
When I work up this morning, it had set perfectly. How good does it look? I am really impressed 🙂
Enjoy
Ness xo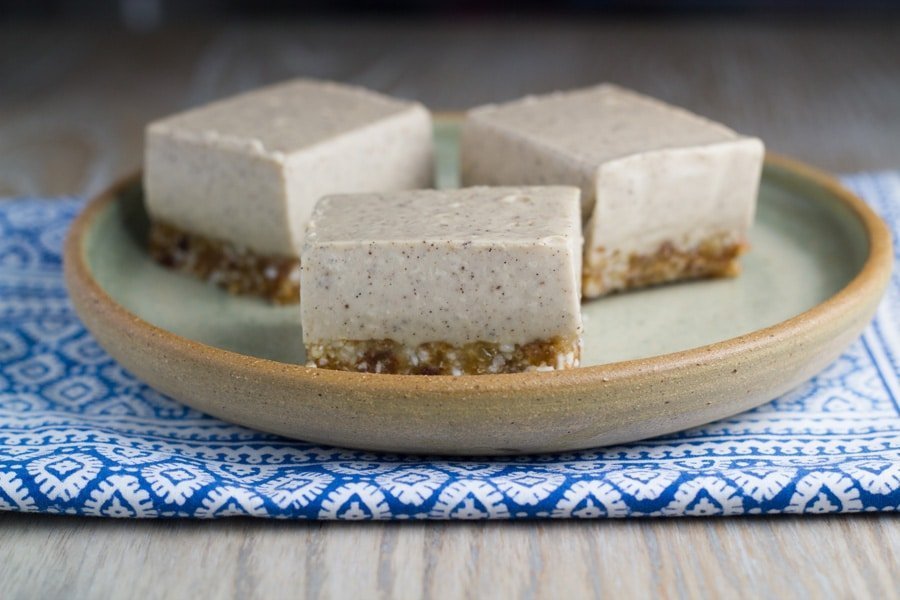 Yield: Makes 20 - 24 pieces
Vanilla Custard Slice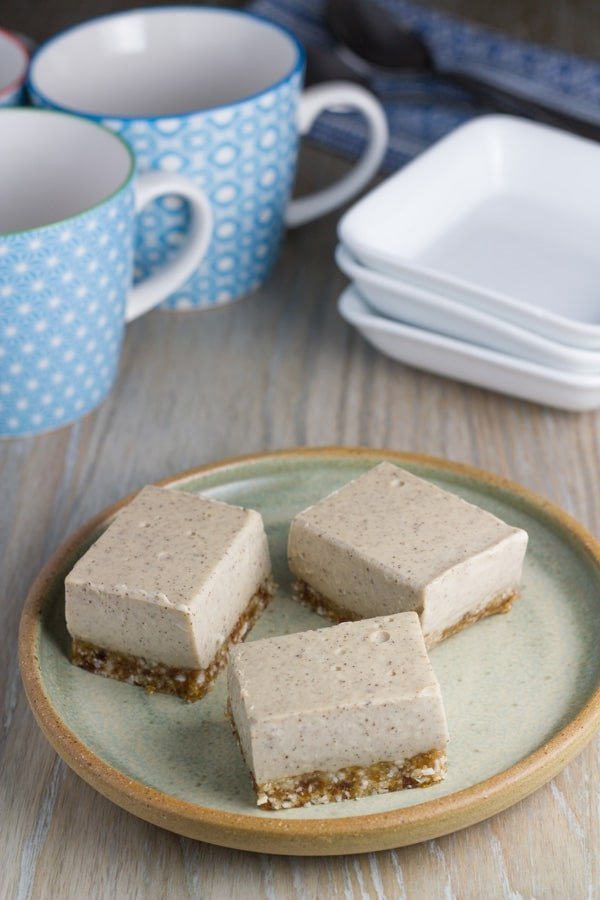 Ingredients
Base
12 medjool dates, pitted
1/2 cup macadamias
1 cup desiccated organic coconut
1 teaspoon vanilla extract
Custard Layer
400ml can coconut milk
400ml can coconut cream
2 teaspoon vanilla extract
4 egg yolks
1 tablespoon tapioca flour
1/3 cup rice malt syrup
1 tablespoon gelatin (I used Great Lakes Gelatin from Optimoz)
1/4 cup boiling water
Instructions
To make the base, add the base ingredients to a high speed blender or food processor and blend until it resembles fine crumbs and sticks together when pressed. Spoon mixture into a lined slice tin (20x20cm) then press down with the back of a spoon, so that it is smooth. Place in the freezer.
To make the vanilla layer, add coconut milk, coconut cream and vanilla to a small saucepan over medium heat; stirring constantly for 5 minutes or until hot. Remove the saucepan from the heat.
In a heat proof mixing bowl, add egg yolks, arrowroot and rice malt syrup, whisking until well combined. Slowly add the hot mixture to the egg mixture, whisking constantly. Dissolve gelatin in hot water and then add to custard mix. Mix well.
Return the mixture to the saucepan over low heat. Cook, stirring regularly for approximately 30-35 minutes until the mixture thickens. Do not allow it boil as it might curdle. Let cool for 20-30 minutes.
Next, pour the custard over the top of the base layer and place in the refrigerator to set overnight.
When ready to serve, slice into pieces and serve immediately. Store any remaining in the refrigerator for 3-4 days.
Notes
The cook time does not include the time it takes for the slice to set in the freezer/refrigerator.