These chocolate nutty fat bombs are the perfect raw chocolate treat if you are following a keto or low carb high fat (aka LCHF) as they are only sweetened by stevia.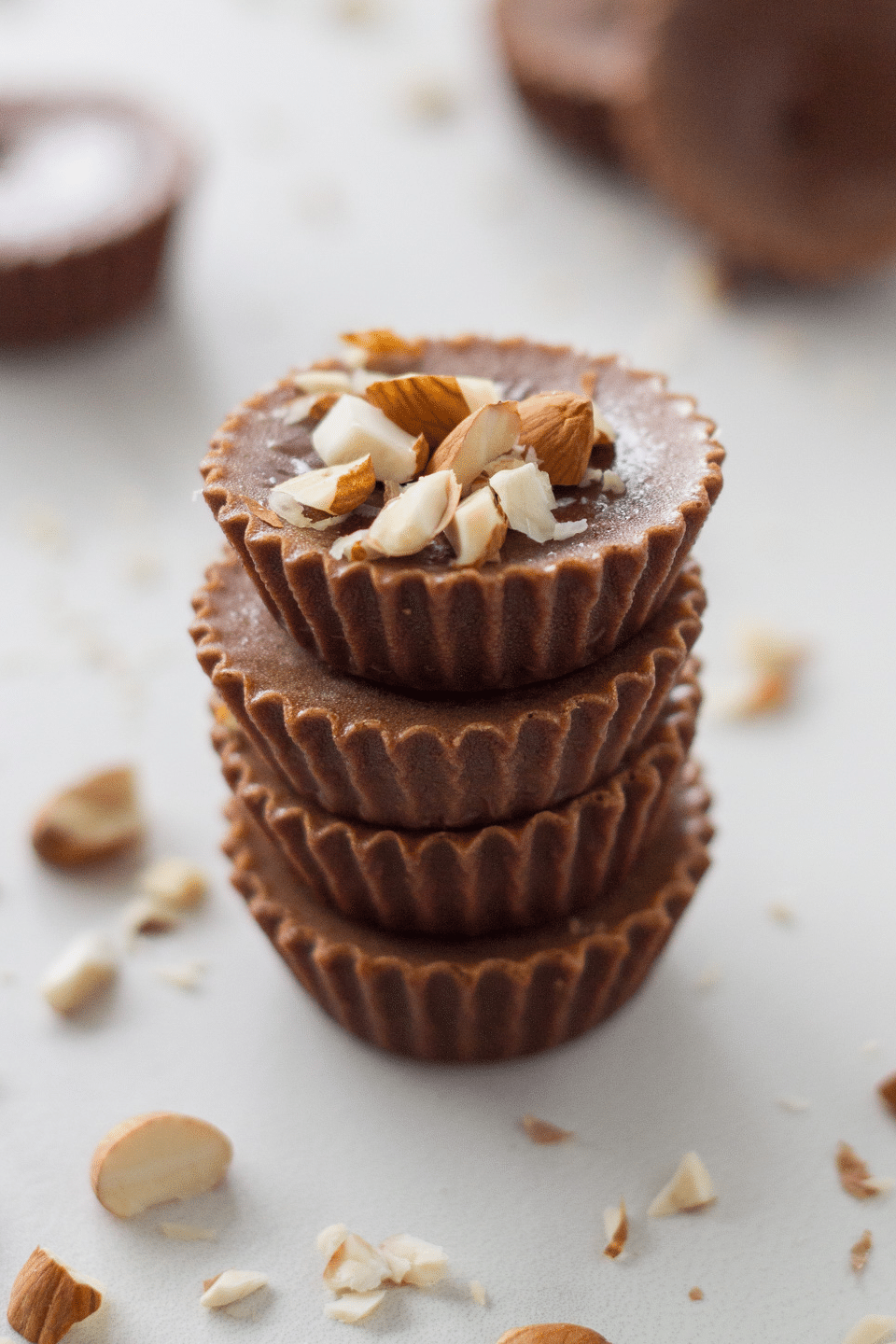 How good are chocolate nutty fat bombs!!
These delicious and super easy to make raw chocolates are my go to treat with I am in full LCHF or keto mode
They are made with only 5 ingredients – coconut oil, nut butter (I use almond butter), raw cacao powder, liquid stevia and vanilla extract.
It is really important to note that you do not need to use much liquid stevia in this recipe.
I only used 1/4 teaspoon, but you could go up to 1/2 teaspoon if you found that 1/4 teaspoon was not sweet enough. Just be careful you do not overdo it as stevia can have a different aftertaste.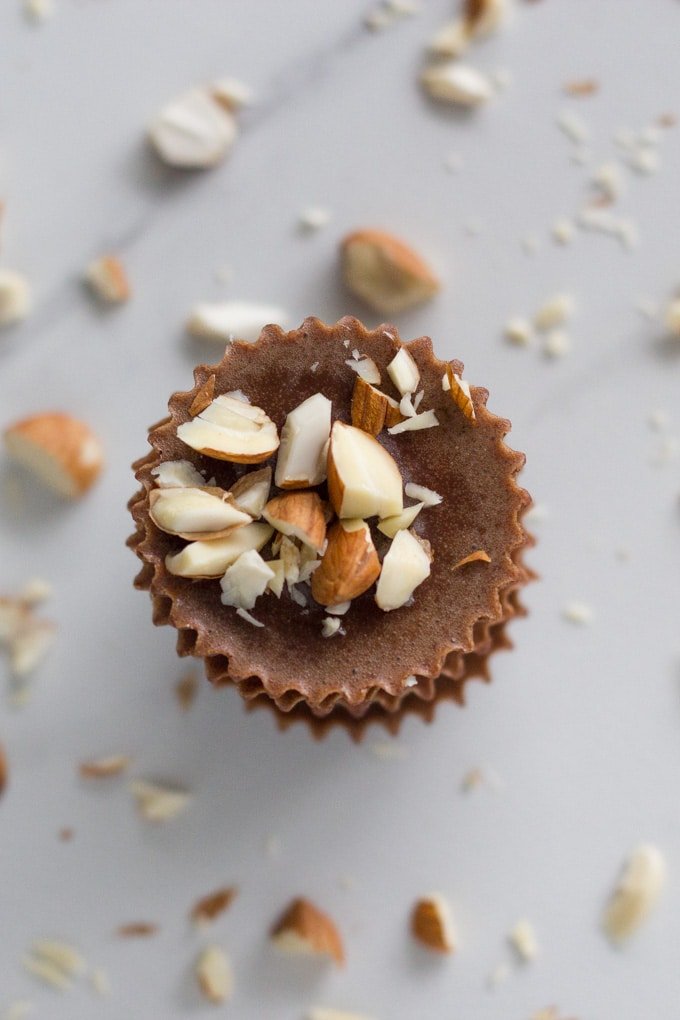 MORE LOW CARB TREATS TO TRY
Low Carb Raspberry Banana Bread
Low Carb Banana and Blueberry Bread