Raspberry coconut rough is a recipe you need to make now! Made with only 5 ingredients and it takes no time to prepare! You can also make it low carb or keto friendly by swapping the maple (or rice malt) syrup with stevia.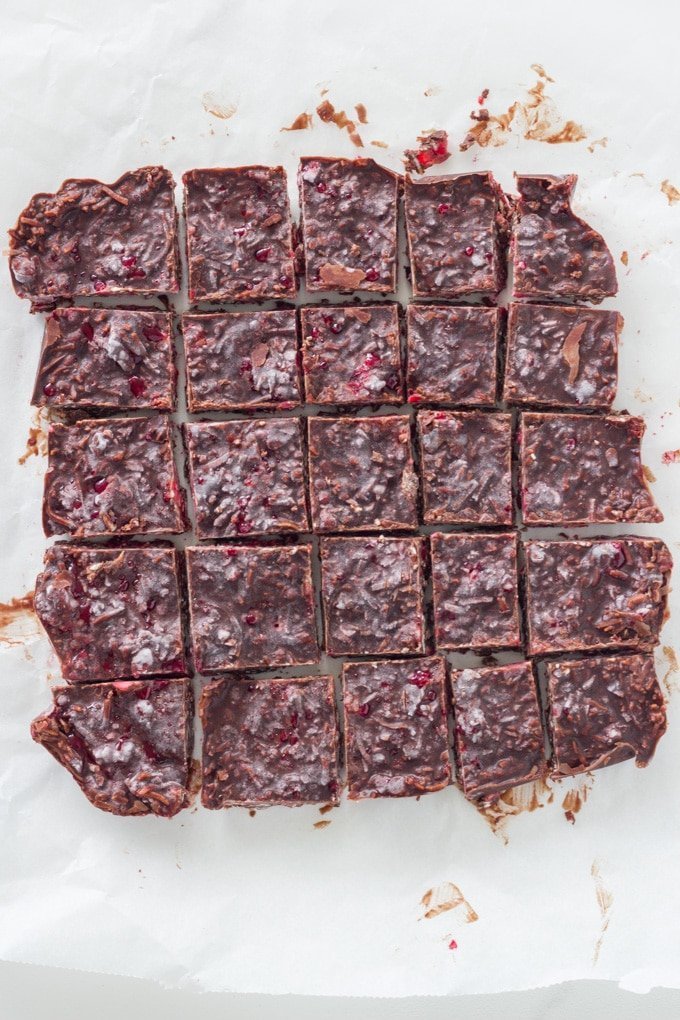 I am excited to be sharing another variation of my coconut rough! My original coconut rough recipe is one of my most post popular recipes, which I shared back in 2015.
Since then, I have shared my minty coconut rough and Jaffa coconut rough recipes.
And now…. I am so excited to be sharing my latest variation, raspberry coconut rough!
I love creating new versions of coconut rough, because it really is so easy to make. It is perfect for when you have a last minute guest coming over or you get a craving for someone sweet and/or chocolatey.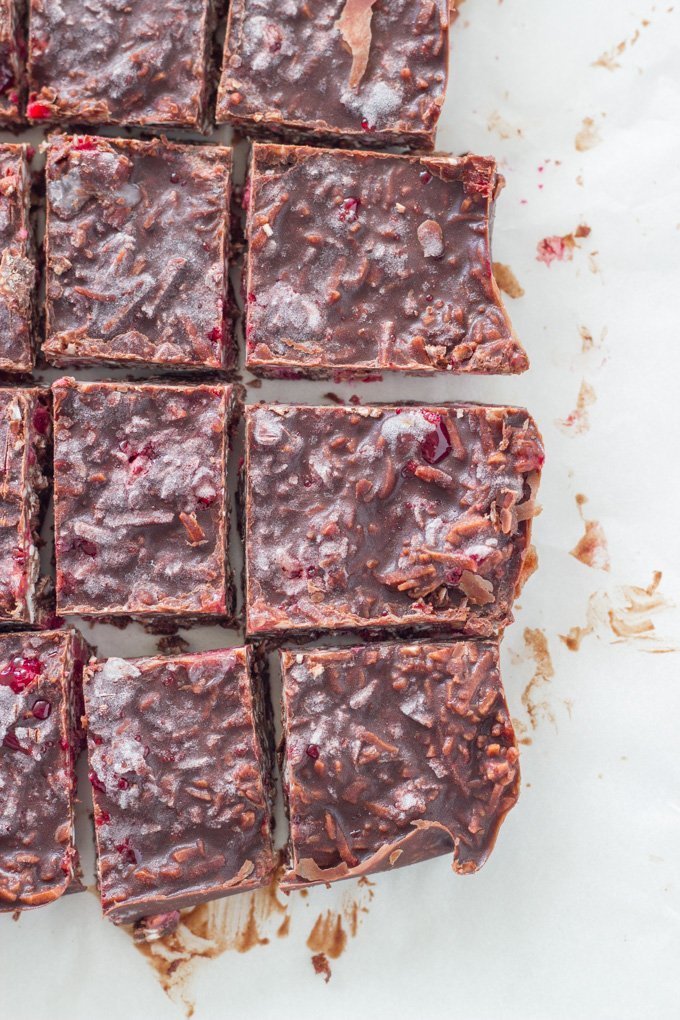 This addition of raspberries takes my coconut rough to another level! Like my three other versions, it is still so easy to prepare and it is made with only 5 ingredients.
Shredded organic coconut
Fresh raspberries (if you use frozen raspberries, you need to thaw out and remove the excess moisture first, otherwise the recipe may not set properly)
Coconut oil
Raw cacao powder
Your choice of sweetener – pure maple syrup, brown rice syrup or stevia (if you want it to be keto/low-carb friendly).
I always keep these ingredients on hand, so I can easily whip this yummy treat up.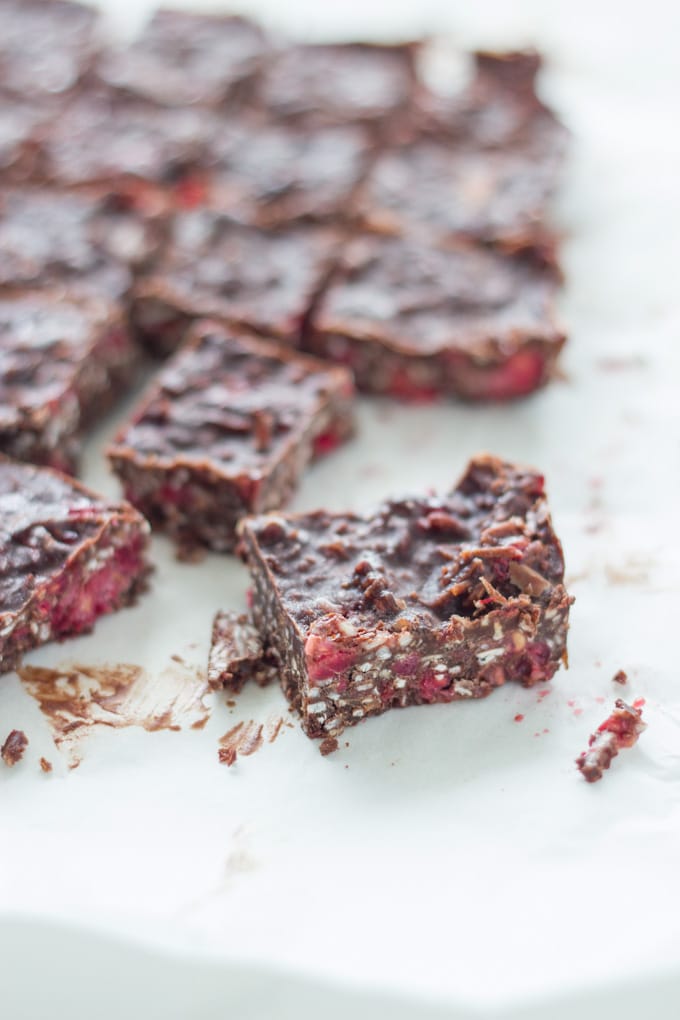 HOW TO MAKE
Making this raspberry coconut rough involves only a few steps:
First you need to lightly toast the shredded coconut (however you can skip this step if you are really short on time… I do on occasion)
Next, make the raw chocolate.
Then, roughly chop up the raspberries and add them plus the shredded coconut to the raw chocolate mixture and mix through.
Finally. pour the mixture into a lined square baking tin and place into the freezer and let it set, normally 30 – 60 minutes.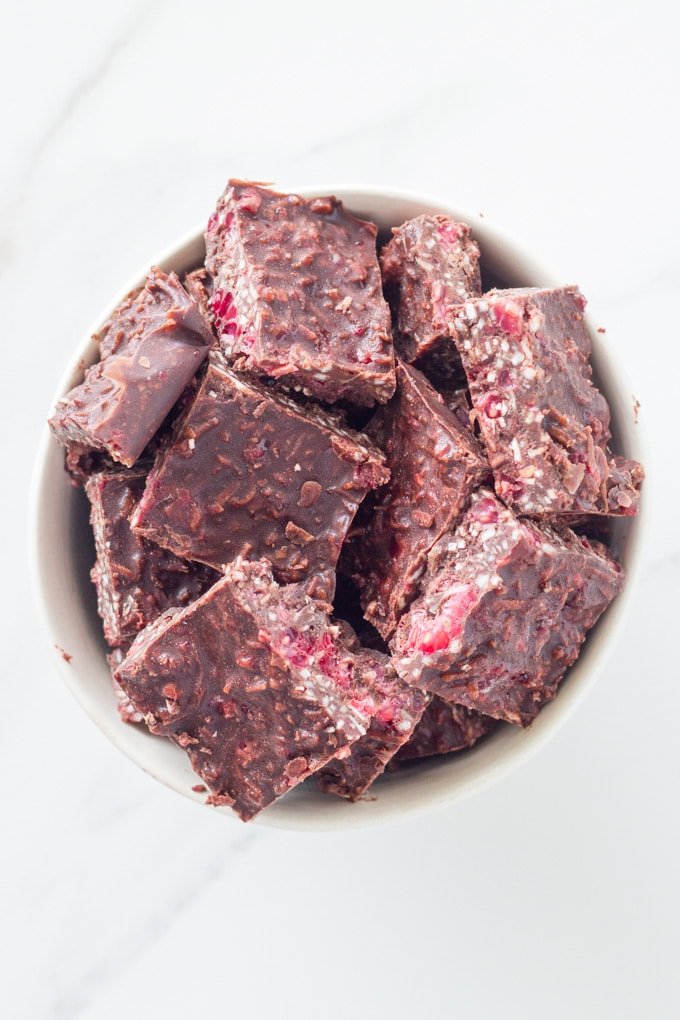 MORE RAW DESSERTS RECIPES