Coconut Rough is really easy to whip up and is made with only four ingredients. You can also change up the flavour of this easy to make raw chocolate by adding essential oils. Includes thermomix method and keto/lchf option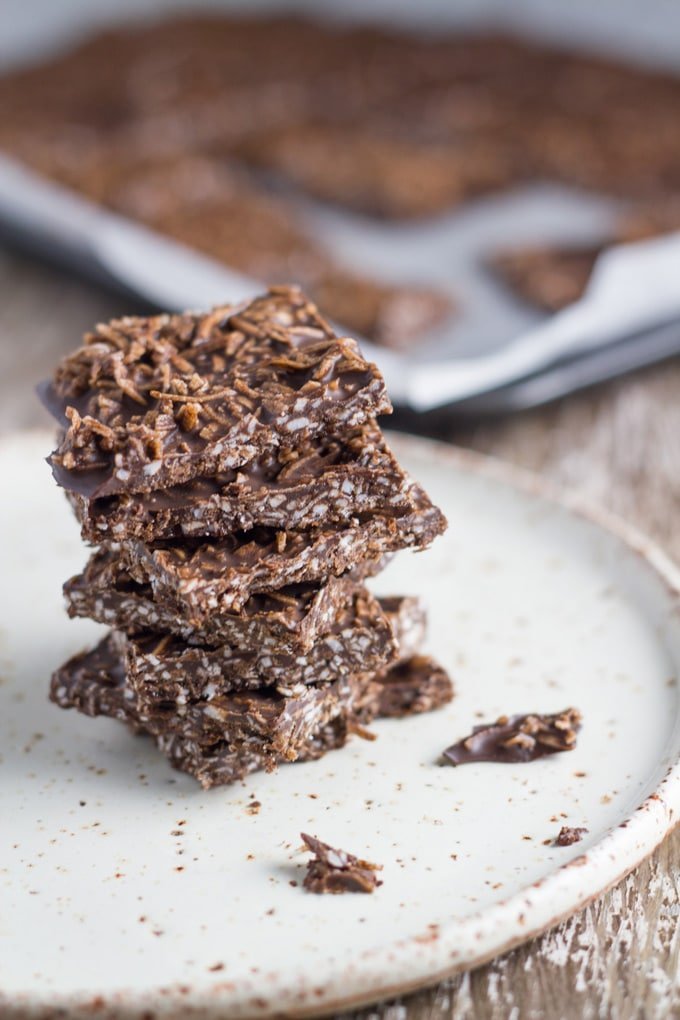 I fondly remember eating coconut rough when I was a kid, along with redskins, toffee apples, mint patties, life savers, paddle pops and tons of other sugary treats.
These days, I try to keep these types of sweets away from my children. It does make me feel a bit sad, but with the evidence is in; they are packed full of sugar and other processed crap that can lead to many behavioral and health issues.
If you can make a sweet healthier, then why not do it.
I admit that recreating redskins and toffee apples might be a bit of a challenge. But coconut rough is one treat that I have realised I can totally make into a healthier version.
It is really easy to whip up and is made with only four ingredients, and best of all, both my kids LOVE it. So they don't need to miss out after all.
You can also add essential oils to your coconut rough to change up the flavours. First, I started adding peppermint essential oil to make my minty coconut rough and now I have been making jaffa coconut rough using wild orange essential oil.
You can make my coconut rough keto friendly!
I have been making a keto and low carb high fat version by subbing the maple syrup/rice malt syrup with liquid stevia.
However, it is really important that you do not use much liquid stevia. 1/4 teaspoon should be enough or maximum 1/2 teaspoon. Stevia can have a bitter aftertaste and if you add to much to your recipe you may ruin the taste.
I have also included the Thermomix method for all you thermi lovers!
Enjoy
Ness xo
PS I now have raspberry coconut rough available as well. So good!!!