Peppermint Coconut Rough Bliss Balls. The addition of peppermint take these bliss balls to the next level. Made with only 6 ingredients they are gluten, dairy, nut and refined sugar free, making them perfect for lunchboxes.
Healthy coconut rough has been one of my post popular recipes on Becomingness and over the years I have added different flavour combinations (raspberry, orange and mint) and recently I have made them into bliss balls.
The bliss balls have been so popular that I decided they needed to made into a new flavour combination - peppermint!
You can use either peppermint essential oil or even peppermint extract to flavour these bliss balls. 5 drops is plenty to give them the amazing peppermint flavour.
WHY YOU WILL LOVE THESE PEPPERMINT COCONUT ROUGH BLISS BALLS
They are the perfect addition to your child's lunchbox.
You only need 6 ingredients to make them.
They are really easy to make.
The addition of peppermint makes them super awesome.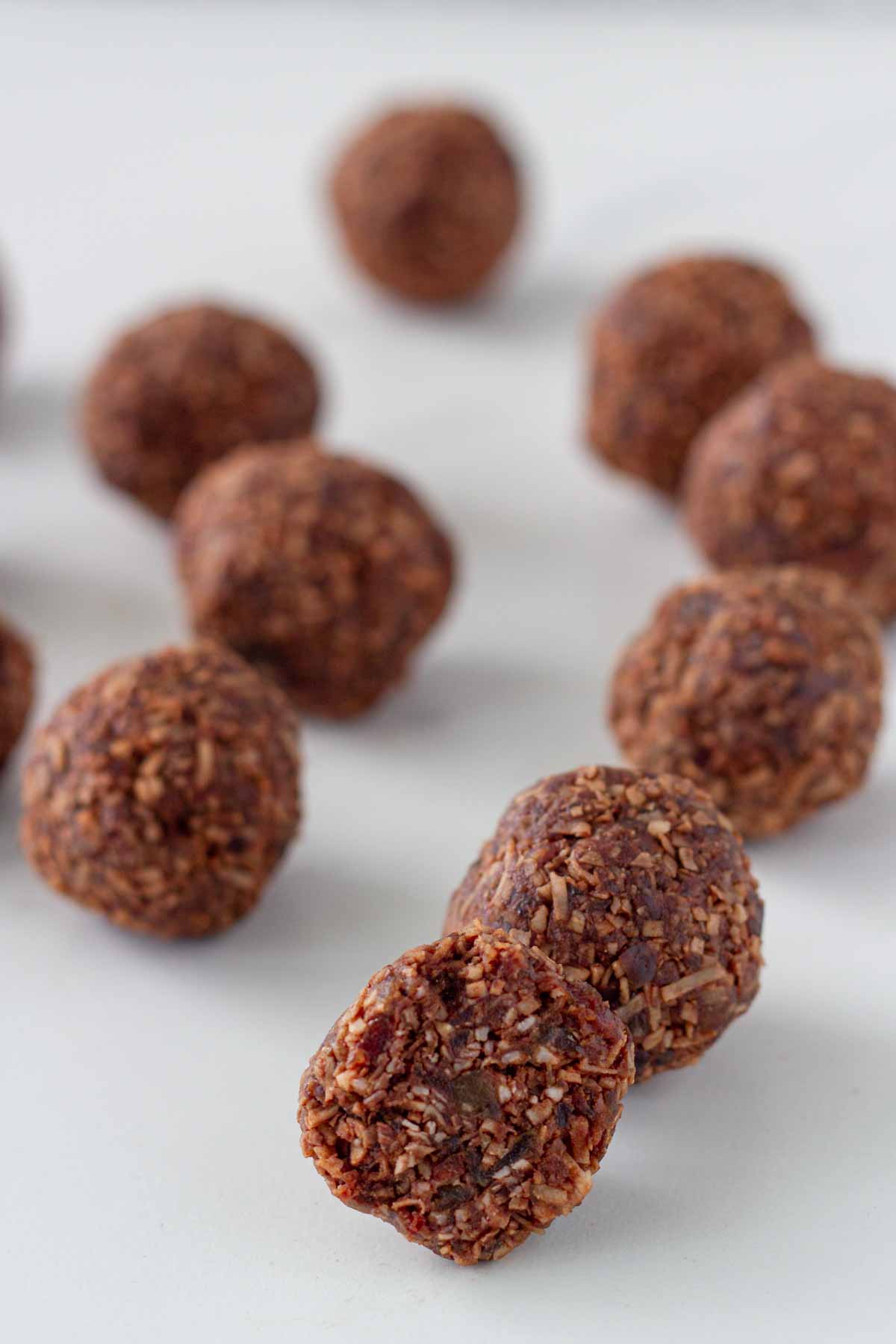 INGREDIENTS YOU NEED
Medjool dates
Shredded coconut
Raw cacao powder
Coconut oil
Vanilla extract
Peppermint essential oil or peppermint extract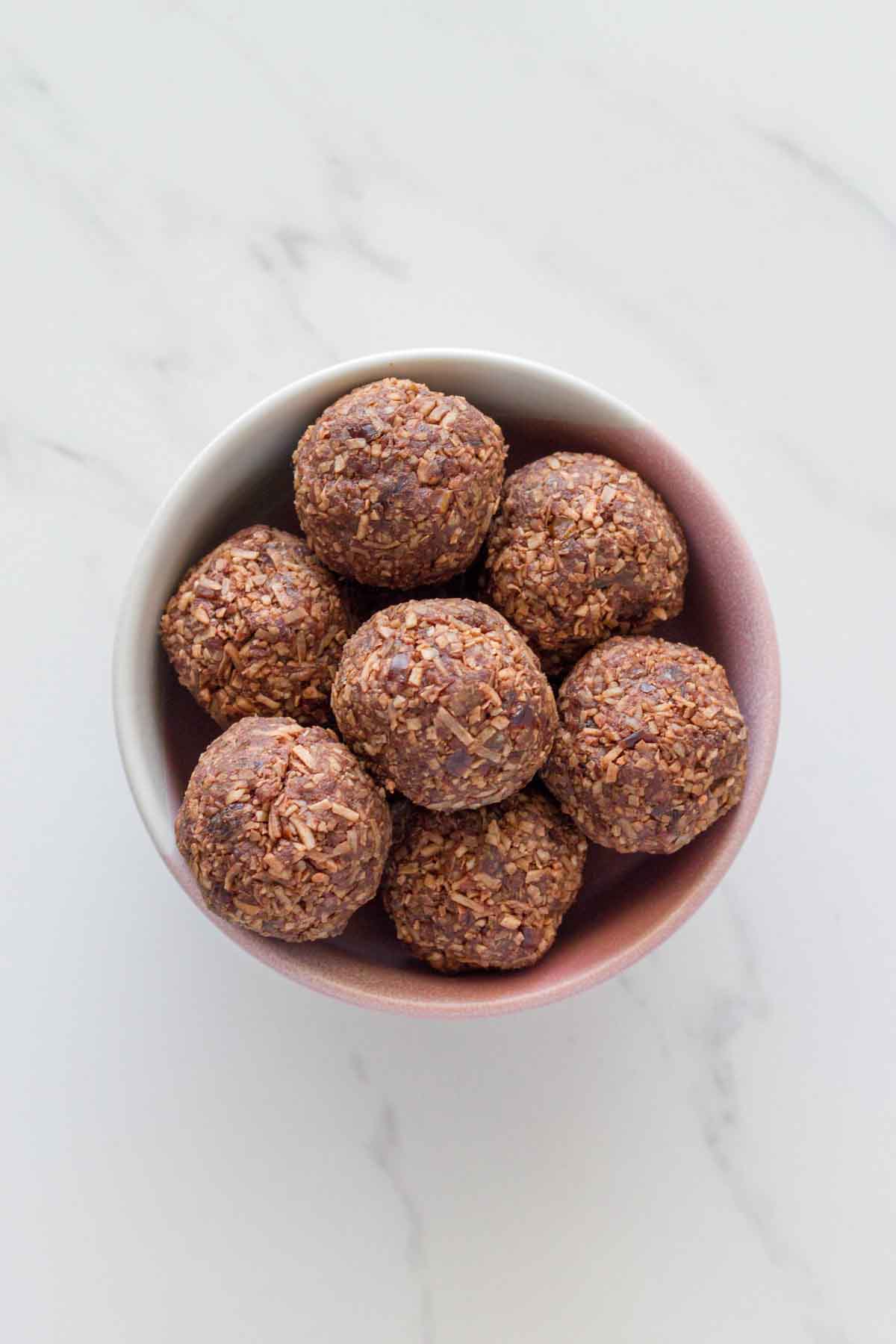 HOW TO MAKE
Making these bliss balls is super simple.
Just add all the ingredients to a food processor or high speed blender and then process until the ingredients are well combined.
Then you need to roll into balls and place on a lined baking tray (or plate) and put into the refrigerator to set.
They should only take one hour to set and you can keep them stored in your fridge.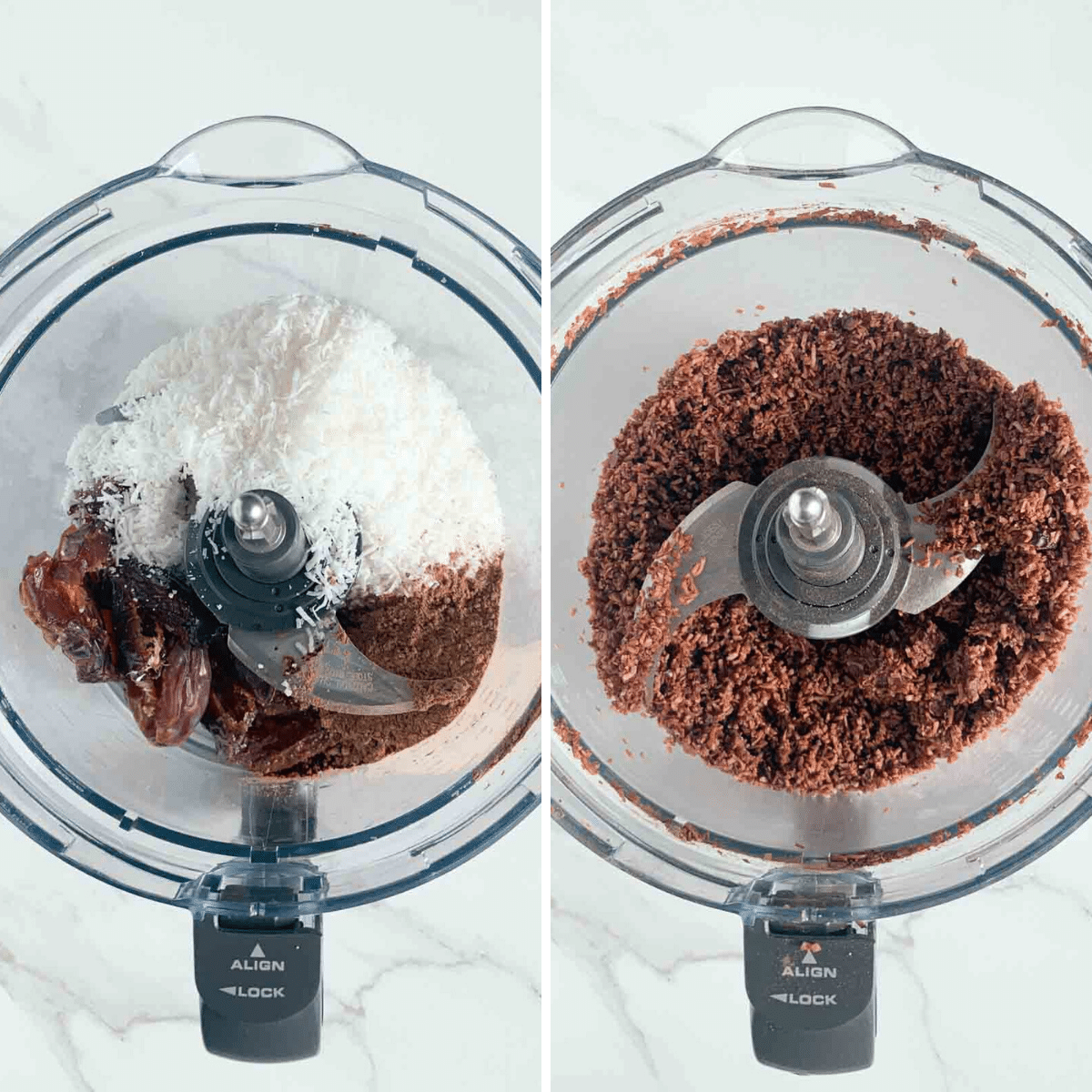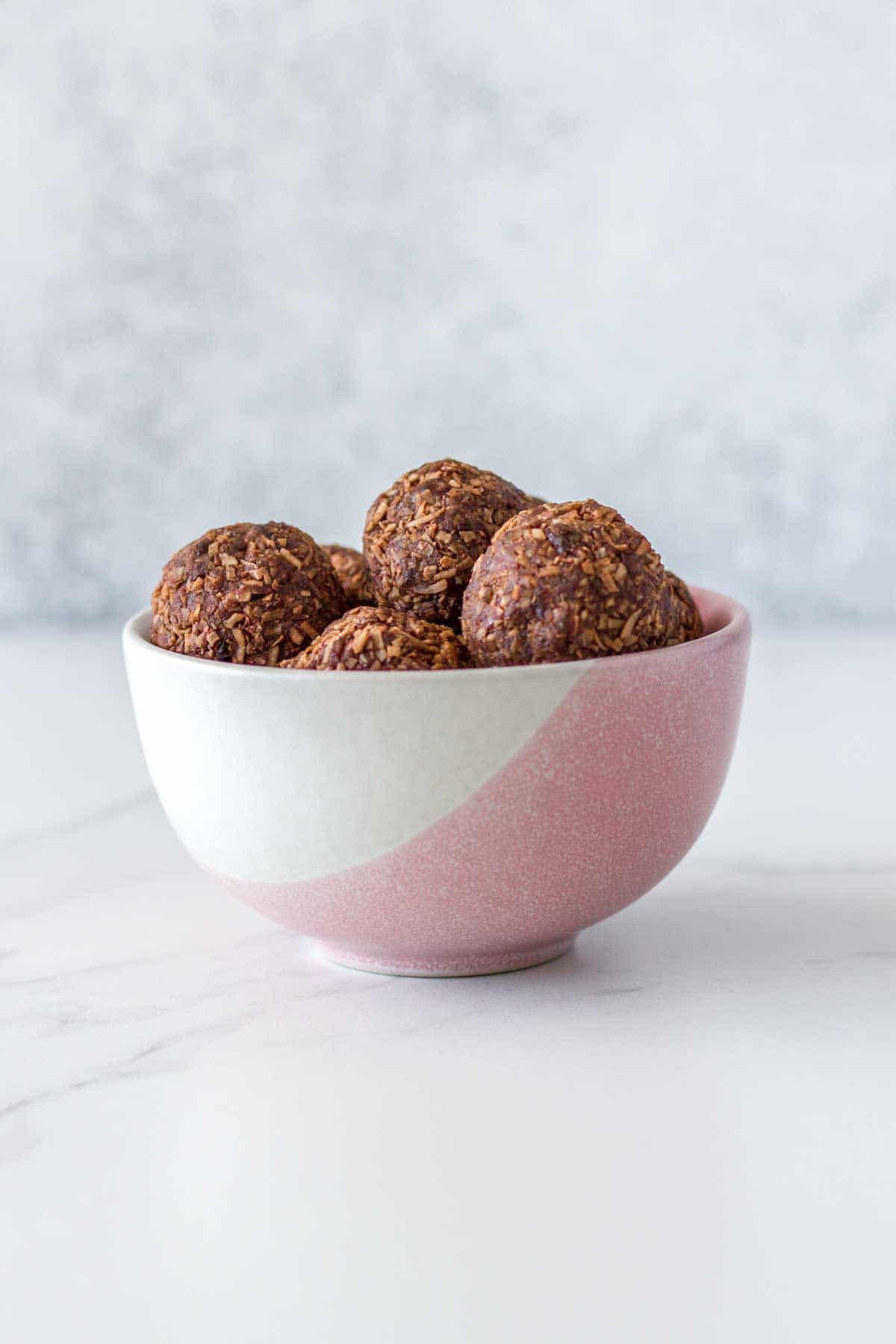 MORE RAW DESSERTS
No Bake Strawberry and Lemon Cheesecake Bites
Raw Chocolate Raspberry Brownies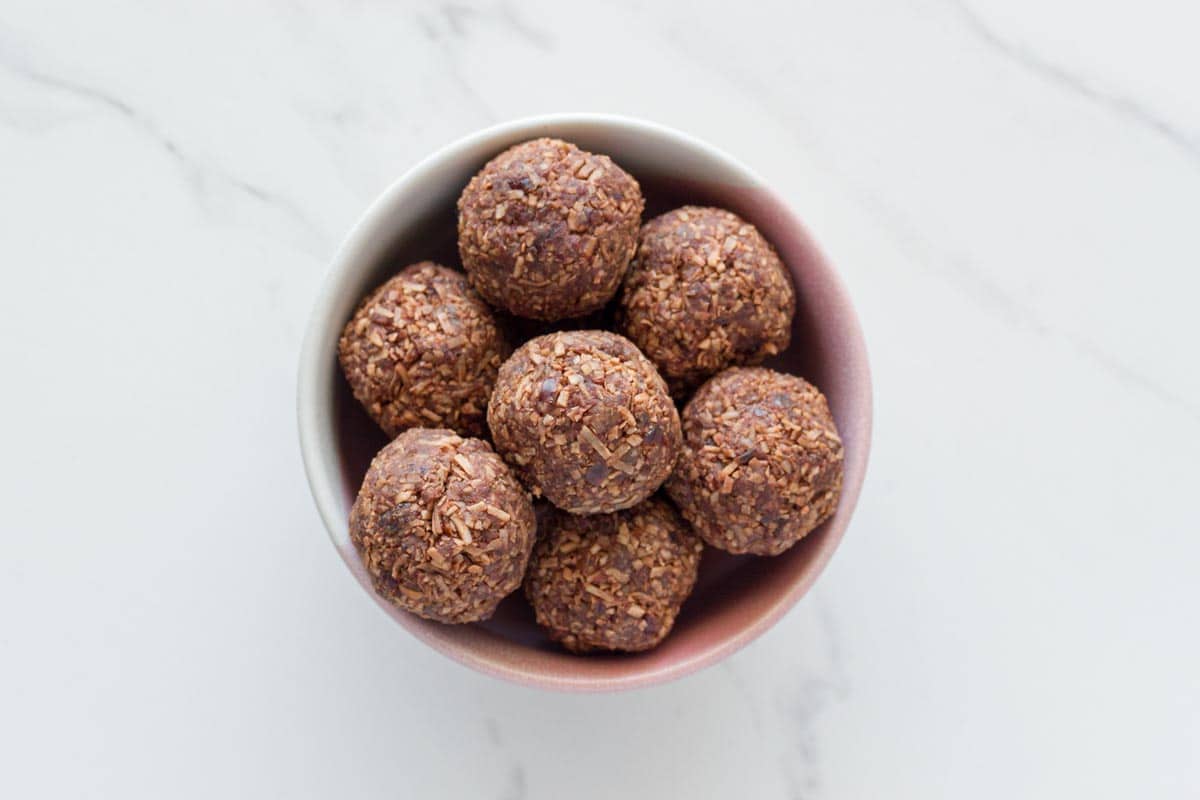 Want More? Subscribe to my newsletter or follow me on Facebook, Pinterest or Instagram for all my latest recipes and updates.