These pumpkin and zucchini fritters are perfect either as a snack or as a main meal served with a salad. Make a big batch ahead of time to cover you for the week. Best of all they are super easy to make.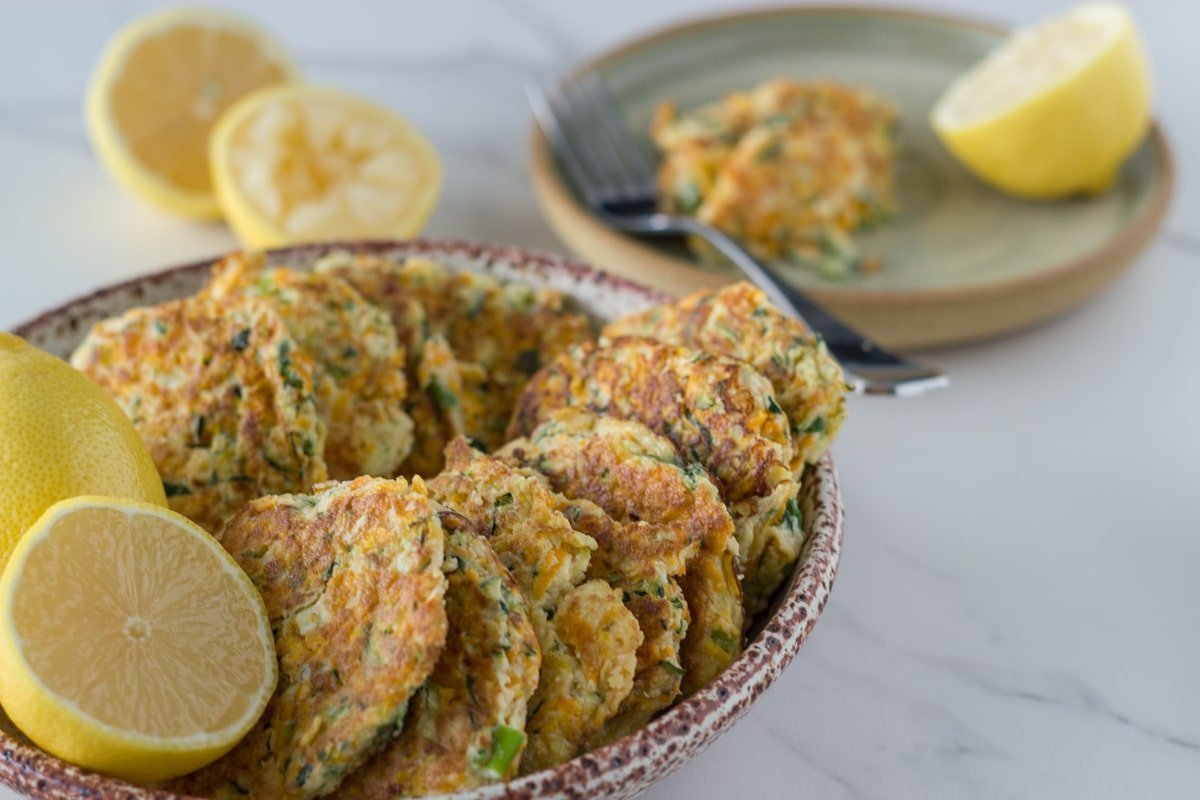 You must know by now that I am a big fan of fritters!
These pumpkin and zucchini fritters are right up there with my quinoa fritters, cauliflower fritters and my zucchini & sweet potato fritters.
These fritters are gluten, dairy and full of healthy wholefoods. They are also infused with cilantro and thyme essential oils, however you can also use fresh herbs.
I love to make a big batch of these on the weekend to enjoy over a few days or to cover me for lunches for the week.
I love how easy these pumpkin and zucchini fritters are to make.
All you need to do is:
Grate the pumpkin and zucchini and then squeeze out as much excess moisture as possible.
Next, add to a large bowl with the all the ingredients (except the coconut oil) and mix together really well.
Then, you start to cook them in an oiled fry pan on low-moderate heat.
I use a soup spoon to scoop out a heaped amount of the mixture and place in the frypan. You can cook a few at time as long as the edges do not touch.
Cook a few minutes on each side and then drain on a plate lined with paper towe.
How easy is that!!