My love of fritters continue with these cauliflower fritters. They are gluten and dairy free and suitable for Paleo. They also can be be adapted slightly to make them vegan friendly.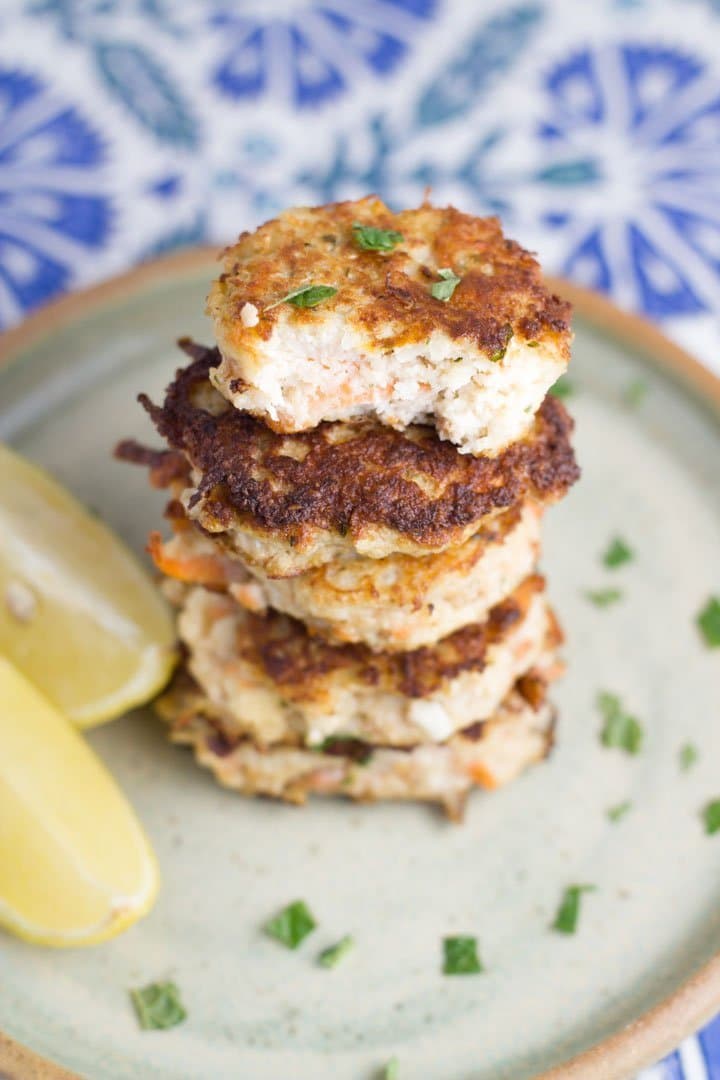 You know how much I love my gluten free fritters. So far I have created Quinoa Fritters and Zucchini & Sweet Potato Fritters.
I just had to create a cauliflower version.
They can be be adapted slightly, by swapping the egg with mashed potato so that they are also suitable for Vegan (see Chef In You's post for more info).
You can change up the herbs if your like also, for these fritters I used parsley and coriander. However, you could also use mint and dill or parsley and chives. Change it up to suit your taste buds.
These fritters go well with my Healthy Garlic Aioli or just drizzled with some lemon.
Yum!
Ness xo