Curry Scrambled Eggs! Easy to make scrambled eggs with spinach, onions, garlic and flavoured with curry spice. A super healthy breakfast or brunch that you can make in under 10 minutes.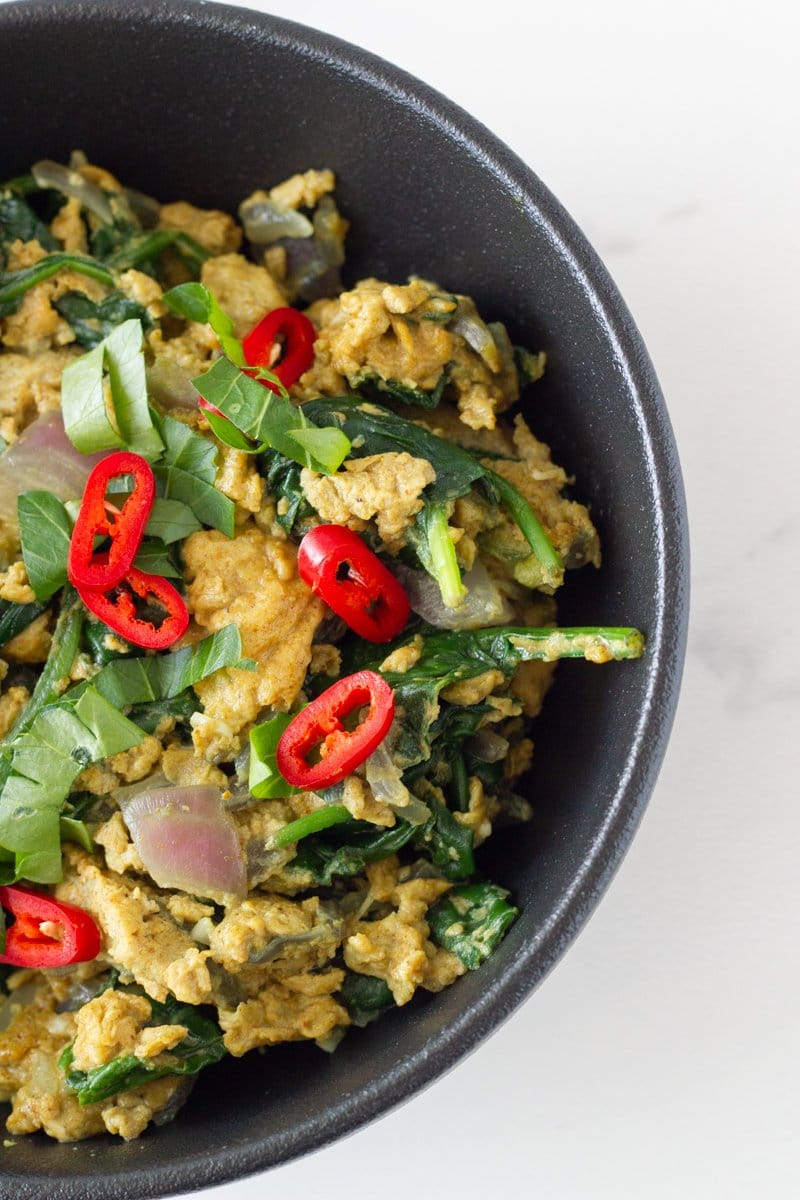 I love easy to make, healthy breakfasts! I mean who doesn't!
When a breakfast takes less than 10 minutes to make and it is delicious, filling and is healthy, I know I am onto a winner.
Scrambled eggs have long been one of my go-to recipes when I want to have eggs for breakfast. Eggs are packed full of many nutrients including protein, vitamins and minerals and are a great way to start your day.
These curry scrambled eggs are a great twist on the classic meal and are made with onion, garlic, spinach and curry spice. You can also add some chilli if you like your food hotter. You can eat them on their own as a complete meal or include as part of your breakfast bowl.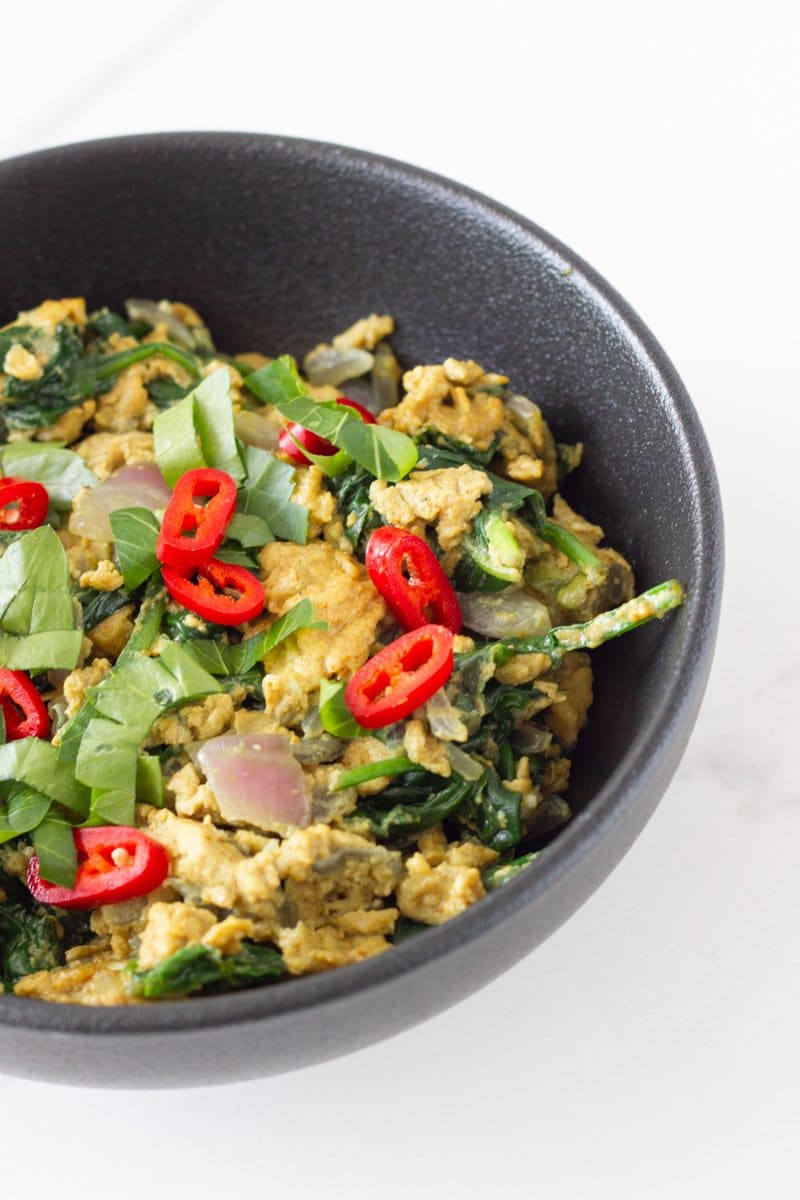 HOW TO MAKE THESE CURRY SCRAMBLED EGGS
This is such an easy recipe to make.
You heat up the oil that you are using in a non-stick frypan on moderate heat. Then you add the garlic and onion and cook until the onion is soft, should only take af few minutes. Then you add the spinach and cook until the spinach has wilted.
Then add your curry egg mixture and then you need to keep moving the eggs while they are cooking. I like to use a spatula or wooden spoon and keep moving the eggs to the center.
Too easy right!!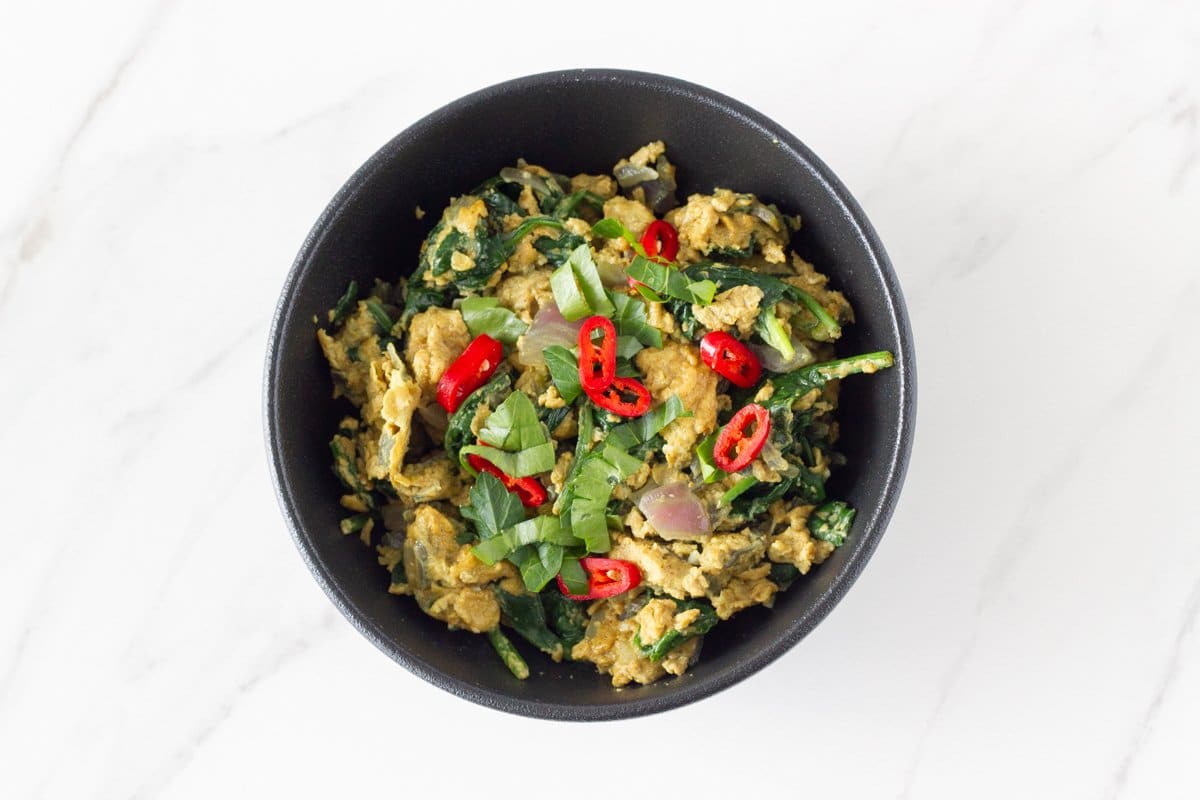 MORE SCRAMBED EGG VARIATIONS