This simple grain free granola is made only with nuts and seeds and infused with spices. It is such an easy recipe low-carb to make and you can enjoy it for breakfast or as a snack.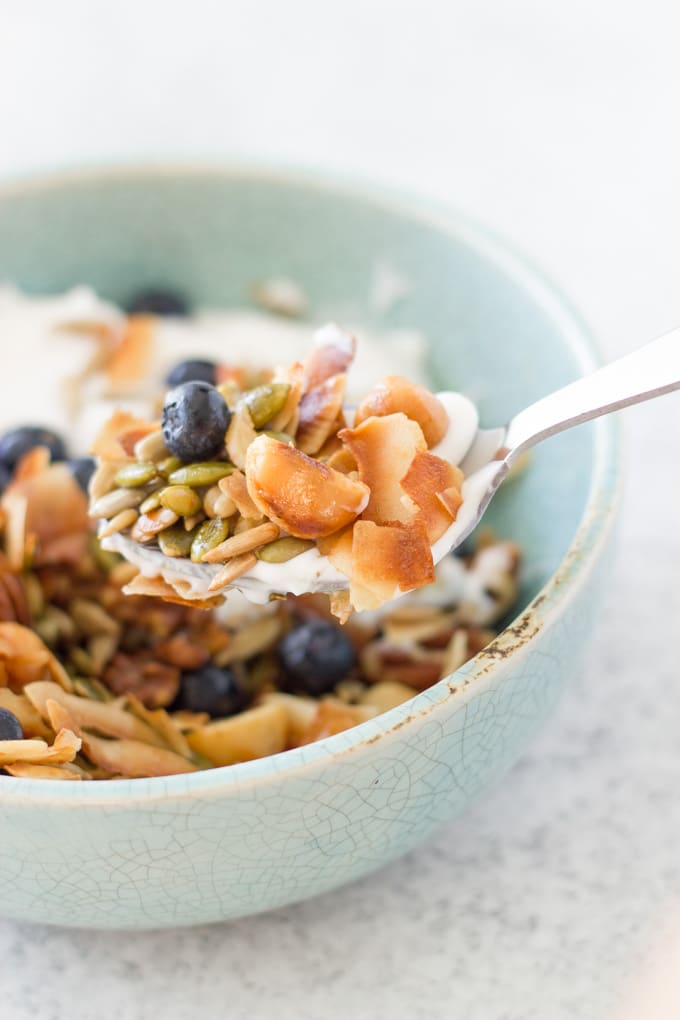 I am always on the look out for amazing gluten free and grain healthy recipes.
Being a single mumma with my own business and also work commitments means that my recipes also need to be easy to make.
When I am short on time I usually end up having either my choc nutty smoothie or just having a bulletproof coffee in the morning.
I also have been finding it hard some weeks to consistently follow a low-carb/keto eating plans. My kids, Giselle and Josh don't always like to eat what I eat.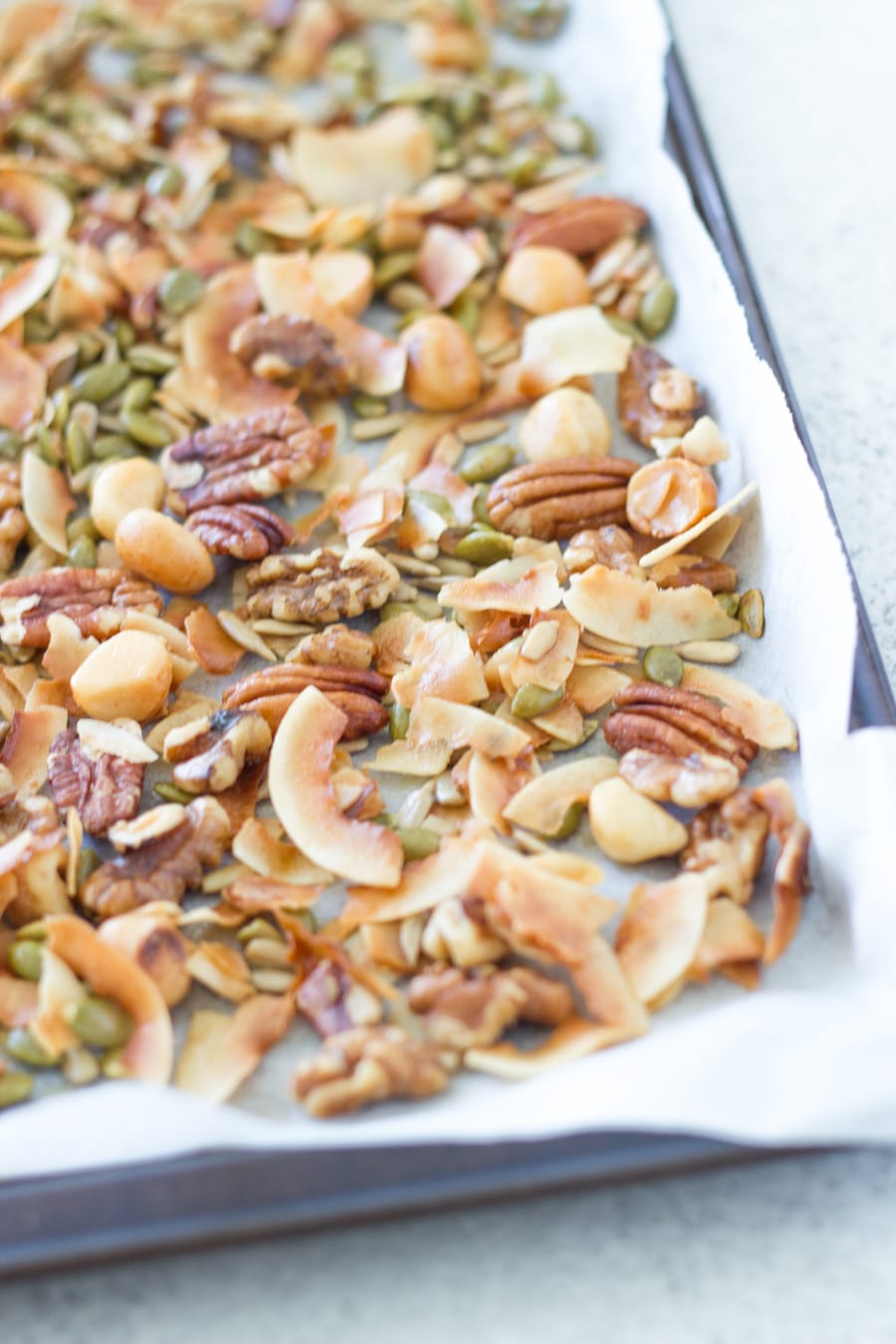 So, I decided to sign up to Reconditioned.Me which is a 8 week food, fitness & mindset program by Scott Gooding. I needed a bit of help sticking to a routine with my food and fitness.
It has been great so far! I have lost quite a bit of weight so far. The food is easy to make and filling. I am finding that I don't snack a lot between meals either.
I cook very similar anyway, but it is great to have a meal plan to follow and Giselle and Josh are loving the recipes too.
This grain free granola recipe is one of the recipes of the program and I love it so much so I had to share it on Becomingness.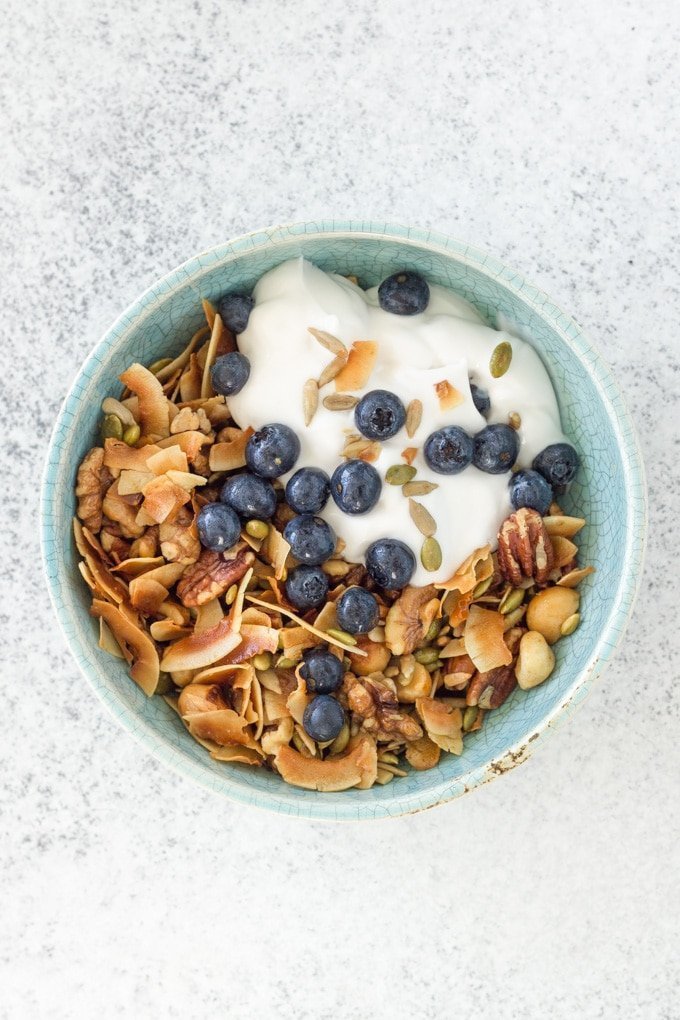 What I love about this granola is that is so easy to make.
All you need to do is mix up the dry ingredients in a large mixing bowl, add your wet ingredients and essential oils in a small glass bowl, then pour into the large bowl, mixing well.
Then spread evenly onto two lined baking trays and place in the oven to cook.
Super easy!!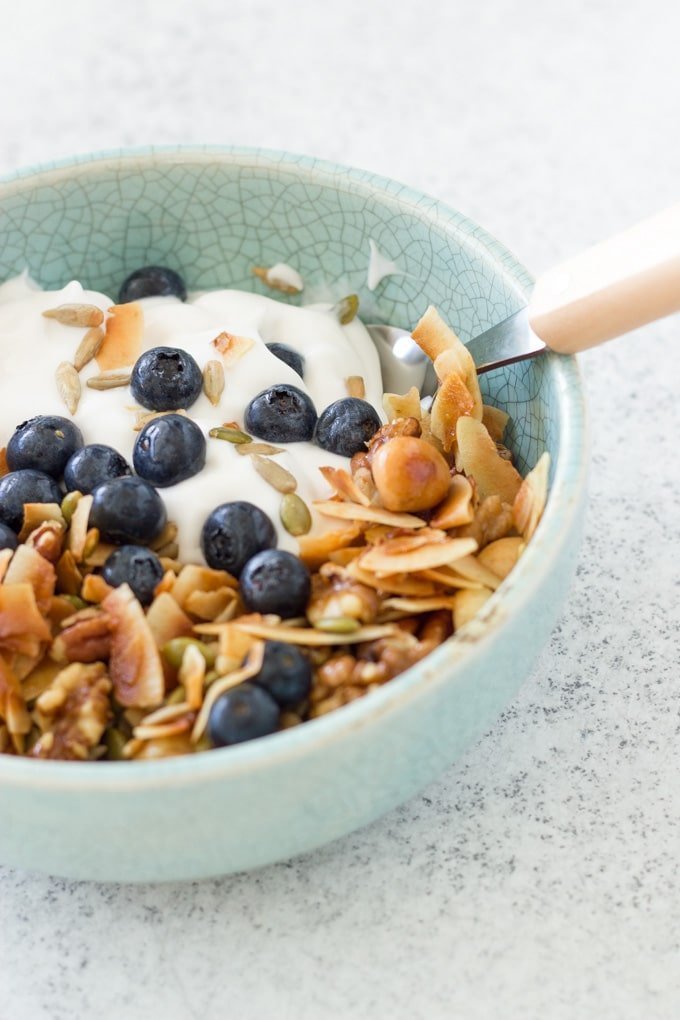 I love using essential oils to flavour my food. They are so versatile and one bottle lasts a very long time as you only need a few drops for your recipe.
For this granola recipe, I have used cinnamon and orange essential oils but if you don't have essential oils, I have included the spices that Scott used in his original recipe.
This recipe has now become one of my go-to options when I am short on time, as I can make a big batch up which lasts for a few days.
Enjoy,
Ness xo