These turmeric scrambled eggs with spinach are simple, healthy and will make a yummy addition to your breakfast bowl or are great on their own.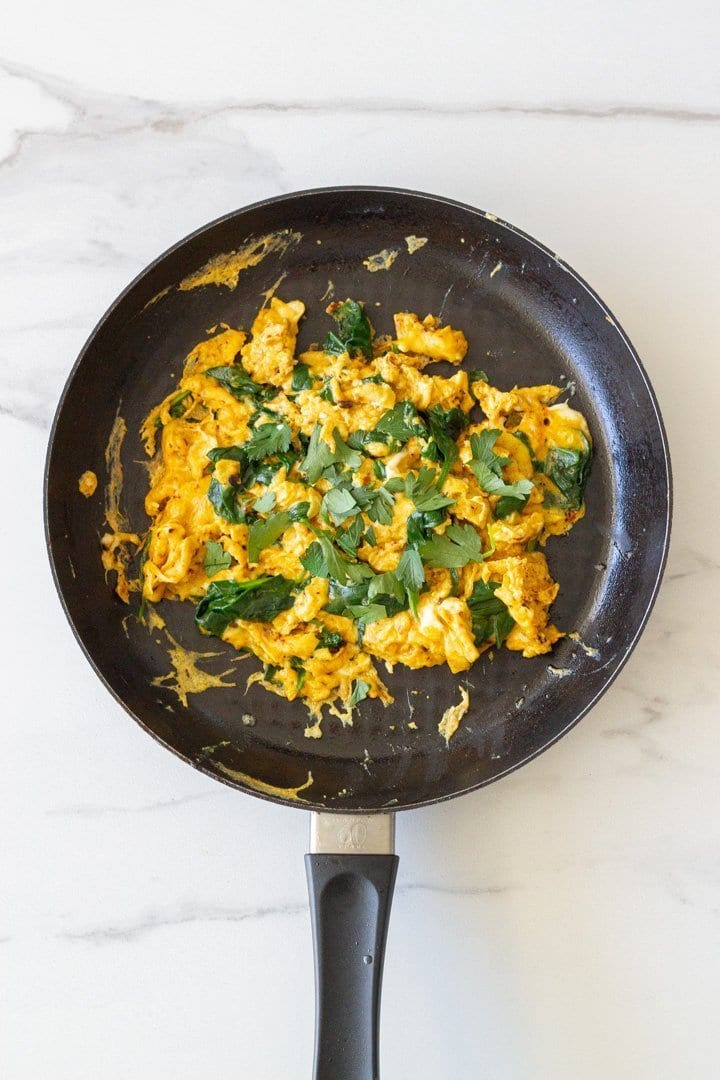 If you have tried my super easy spinach scrambled eggs then you will love this variation with turmeric.
Eggs feature very regularly on my breakfast menu, especially when I am following a low carb or keto plan as they are perfect for my macro requirements.
They are easy to make and I usually include them when I make breakfast bowls along with avocado, sweet potato, bacon (or salmon) and tomatoes.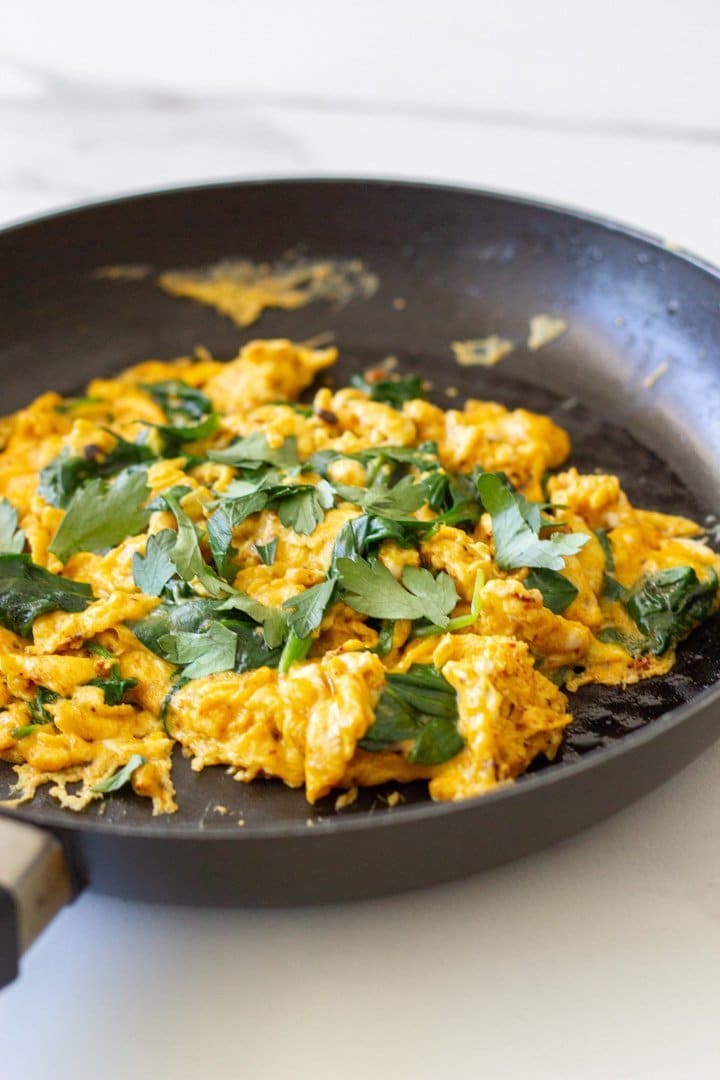 I have been adding turmeric powder to my scrambled eggs for some time now to get some extra health benefits.
Turmeric is a spice which is typically grown in Asia and Central America and it has so many health benefits.
Turmeric has anti-inflammatory properties, promotes healthy digestion and it is an anti-oxidant.
You can use it flavour soups (like my red lentil & quinoa soup) and to flavour wamr drinks, like my turmeric hot chocolate and turmeric latte.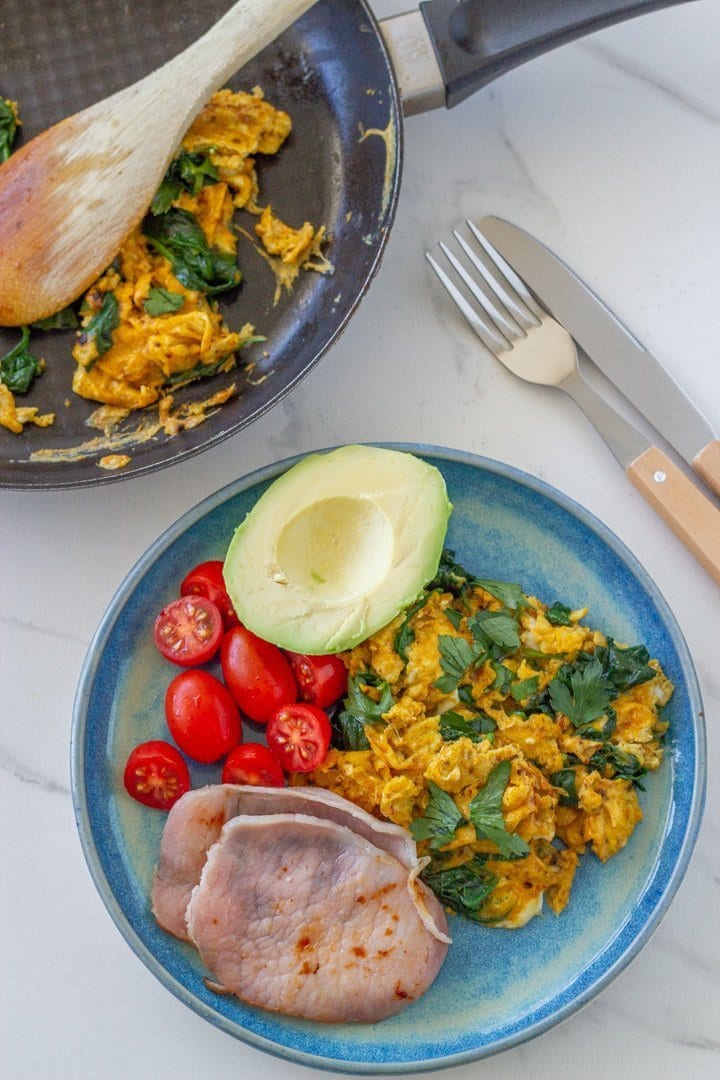 This recipe is really simple to make. You only need 4 main ingredients:
Eggs
Butter (or you can substitute with ghee or coconut oil)
Turmeric powder
Spinach
Best of all it takes no time at all to make! You only need 1 minute to prepare and 5 minutes to make. So if you are short on time in the mornings, this breakfast is for you.
Enjoy
Ness x
MORE BREAKFAST RECIPES USING EGGS
Shakshouka (poached egg recipe)