This delicious chorizo egg scramble makes the perfect breakfast or brunch. It combines eggs, Spanish chorizo, baby spinach and red onion in this easy to make one-skillet meal.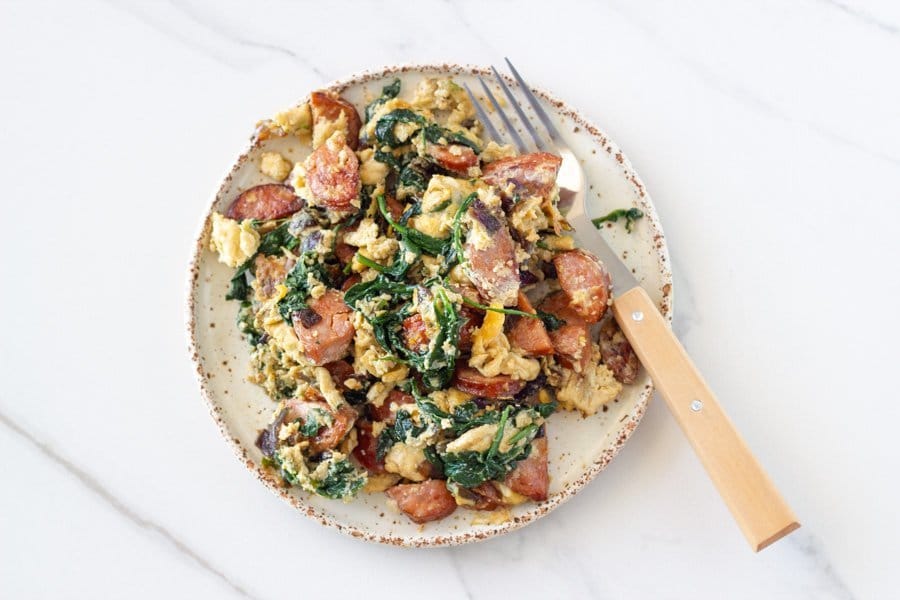 Eggs have long been one of my breakfast staples and I have shared many seriously tasty egg recipes. When I saw these chorizo scrambled eggs on Epicurious, I knew I had to give them a try.
I loved it so much, I decided to make another variation of my popular scrambled eggs.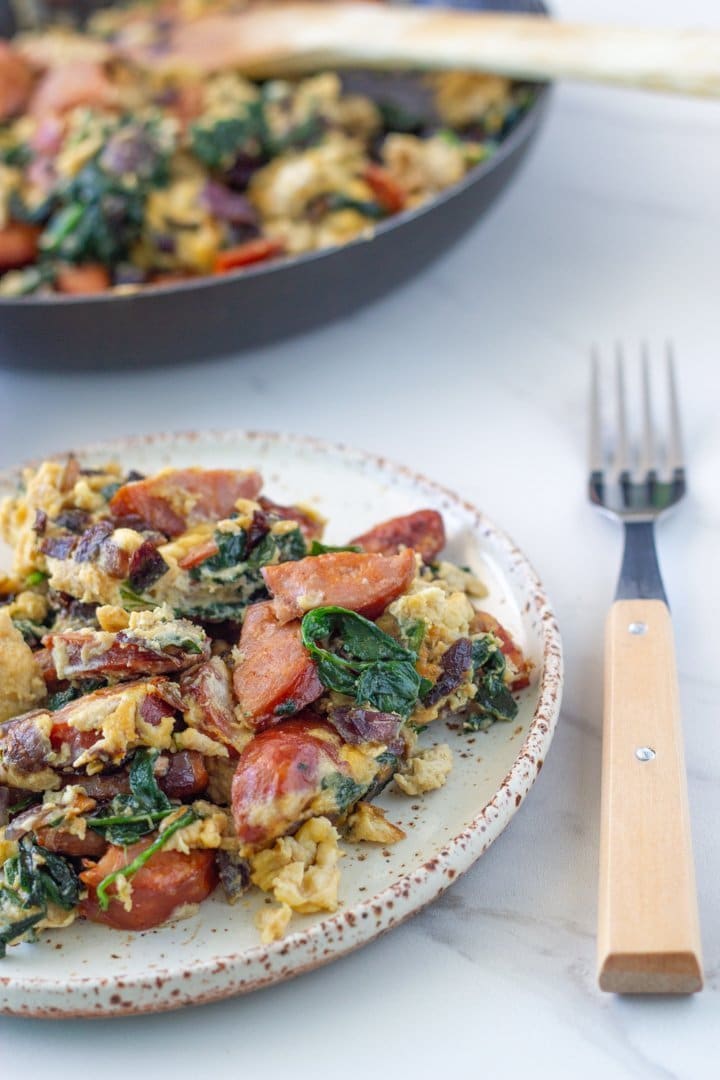 This super chorizo and egg scramble is made in one medium sized skillet and you only need five ingredients:
Olive oil
Red onion
Chorizo (use the Spanish variety)
Baby Spinach
Eggs
This breakfast is perfect for low carb or paleo lifestyles. However, if you are following a keto lifestyle then simply omit the red onion.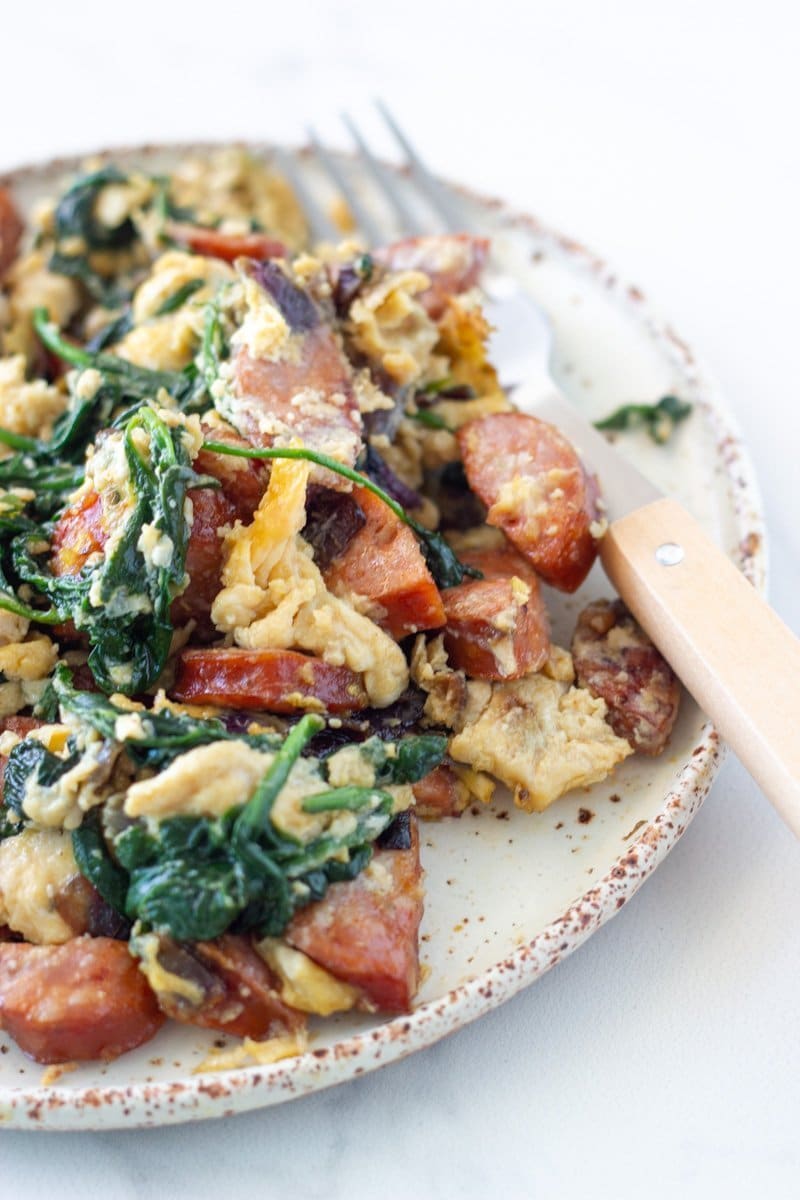 MORE EGG RECIPES
Super Easy Spinach Scrambled Eggs
Turmeric Scrambled Eggs with Spinach