Dairy Free Chocolate Ice Cream is such a yummy dairy free ice cream that tastes just like a chocolate paddle pop,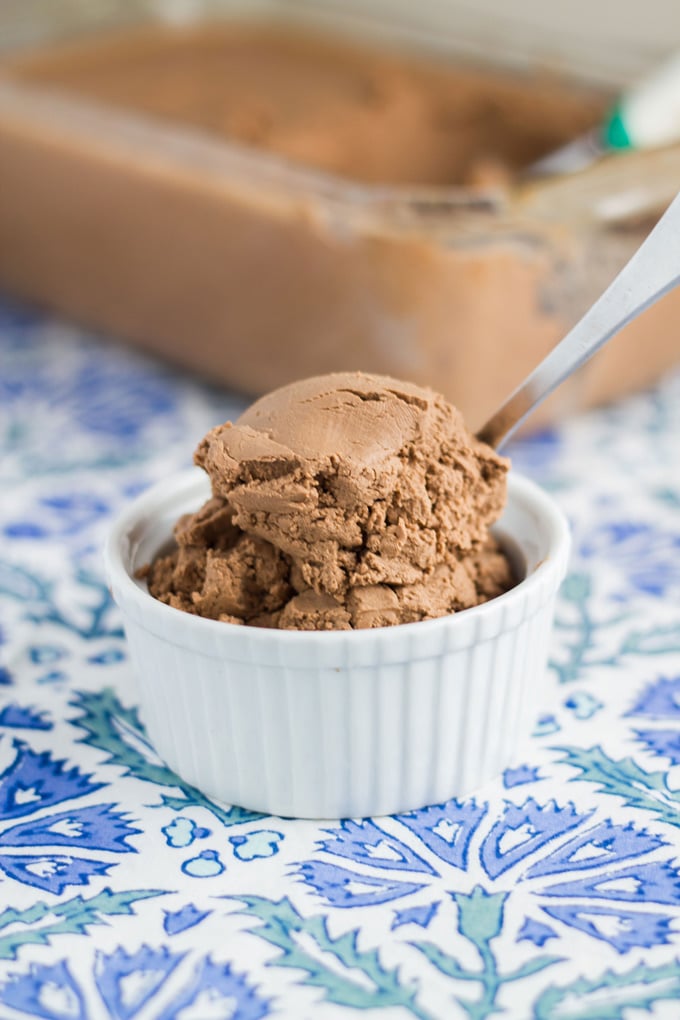 After making my Raw Chocolate Caramel Pie, I realised that the top chocolate layer tasted just like chocolate paddle pop.
So, I decided that the next dessert I would attempt is a Dairy Free Chocolate Ice Cream, which I am proud to be bringing you today.
This was a really easy dessert to make. I don't have an ice cream maker - which might make it even easier, or give an even better result, but believe me, if you follow the steps below, you'll get a delicious, creamy dessert that is every bit as good as the traditional alternative.
One thing I found is that the ice cream will become quite solid once it's been in the freezer long enough. To get a creamy consistency, you'll need to let it thaw out (for approximately 60 minutes, depending on the quantity you have left) or cut a piece and place it in the microwave for 5-10 seconds.
Yield: Serves 10
Dairy Free Chocolate Ice Cream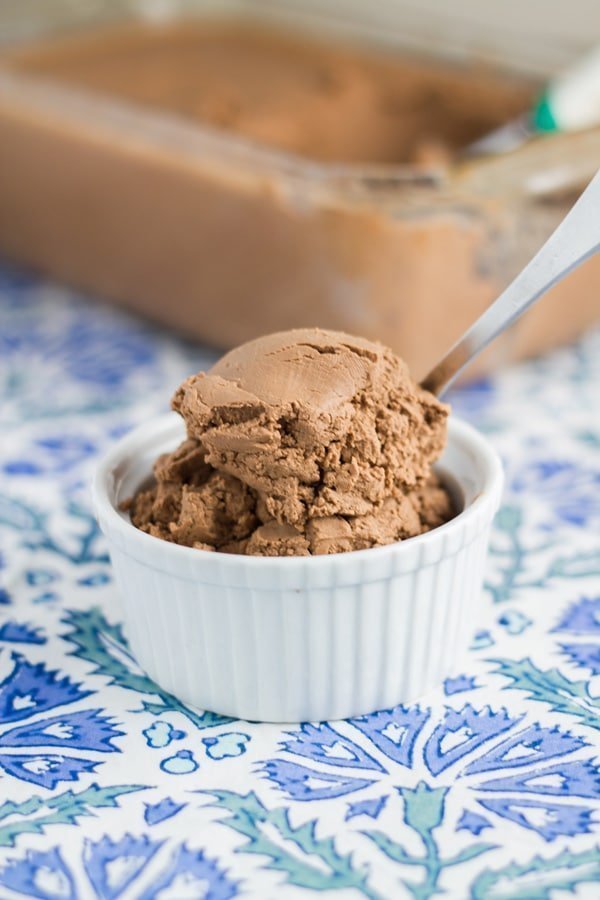 Ingredients
1 cup coconut oil
⅔ cup organic maple syrup
1 cup organic cacao powder
1 cup coconut cream
2 cups coconut milk (canned variety)
2 teaspoon vanilla extract
Instructions
Add coconut oil to small saucepan on low heat and stir until melted.
Remove from the heat and add the organic maple syrup, whisking briskly until well combined.
Add the cacao powder, stirring until well combined.
Add the mixture, coconut cream, coconut milk and vanilla extract to a blender and blend on low for 30 seconds.
Pour mixture onto freezer-proof container and place in the freezer to set (minimum 2 hours).
Always keep in the freezer and remove 60 minutes before serving to allow it to thaw out.
Notes
The ice cream will become quite solid once it's been in the freezer long enough. To get a creamy consistency, you'll need to let it thaw out (for approximately 60 minutes, depending on the quantity you have left) or cut a piece and place it in the microwave for 5-10 seconds.This ice cream will get very hard, so if you are in a hurry to eat it, then I recommend cutting a piece out and placing in the microwave for 5-10 seconds to soften
Nutrition Information:
Yield:
10
Serving Size:
1
Amount Per Serving:
Calories:

494
Total Fat:

37g
Saturated Fat:

31g
Trans Fat:

0g
Unsaturated Fat:

3g
Cholesterol:

0mg
Sodium:

19mg
Carbohydrates:

38g
Fiber:

2g
Sugar:

28g
Protein:

4g