Coconut, Mango & Banana Smoothie
This dairy free mango banana smoothie is so creamy and delicious and best of all it is dairy free, gluten free and nut free.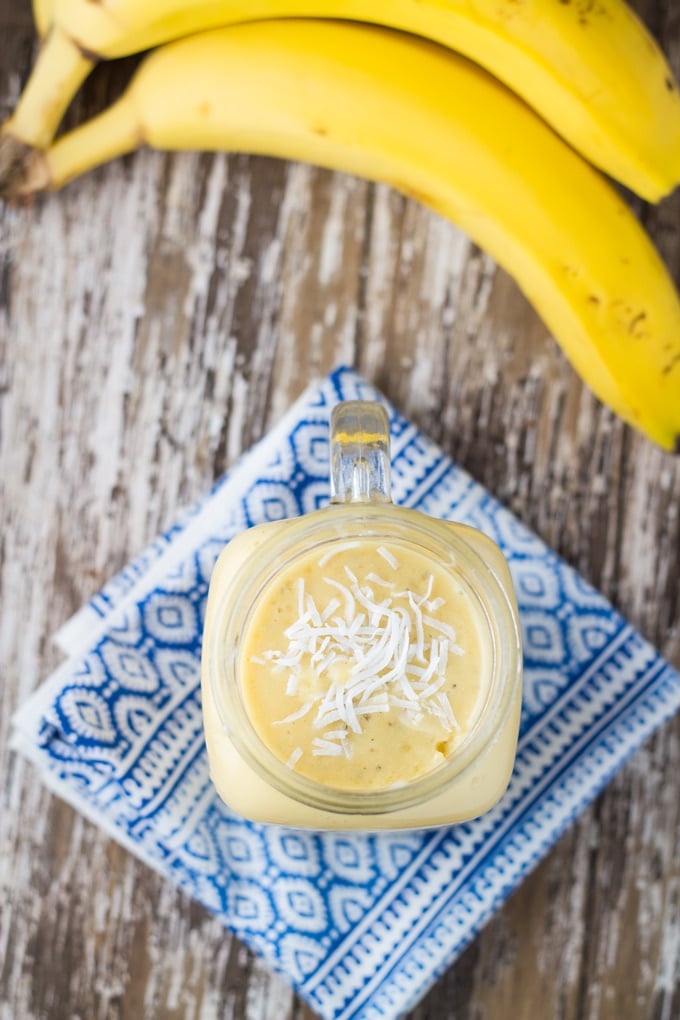 This Coconut, Mango & Banana Smoothie came about when I was going to make my Chocolate Walnut Breakfast Mousse.
I didn't have the correct ingredients and decided to come up with my own concoction with the ingredients I did have – coconut milk, banana and frozen mango. This smoothie was so creamy and delicious, so decided that I had to share it with you.
If you are a fan of banana in smoothies, then make sure you check out this Banana Pineapple Smoothie and also this Raspberry Banana Smoothie.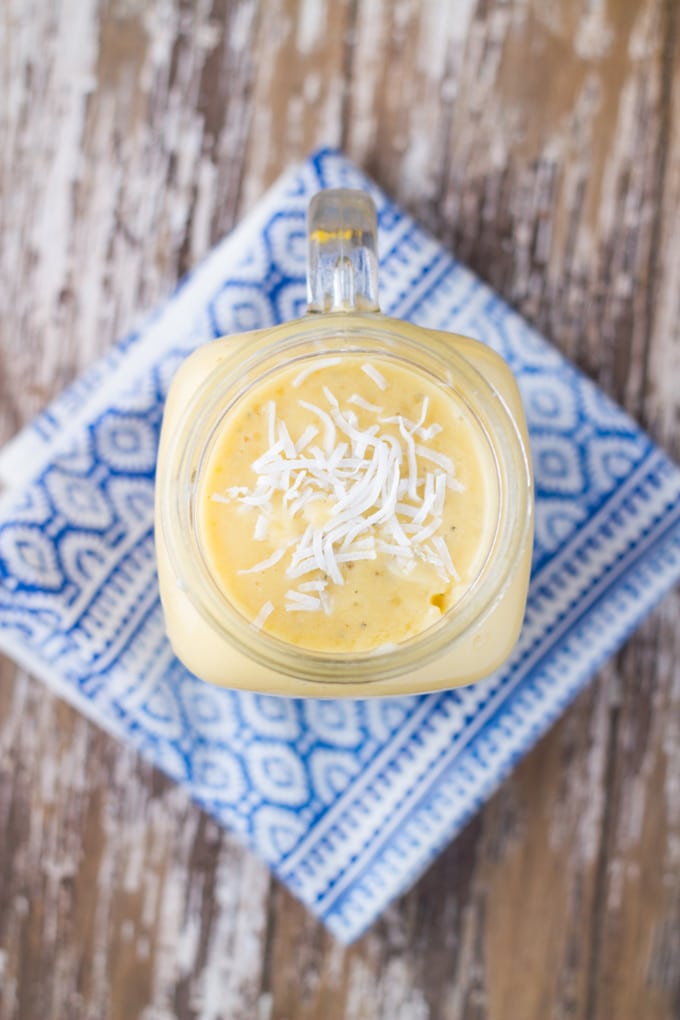 Looking for other smoothie recipes? Try these:
Lastly, if you make this smoothie, then I would love to hear from you. You can either leave a comment and/or give this recipe a rating! If you do make this recipe, please tag me on Instagram! It really makes my day when I see your creations of my recipes.
Yield: Serves 1
Coconut, Mango & Banana Smoothie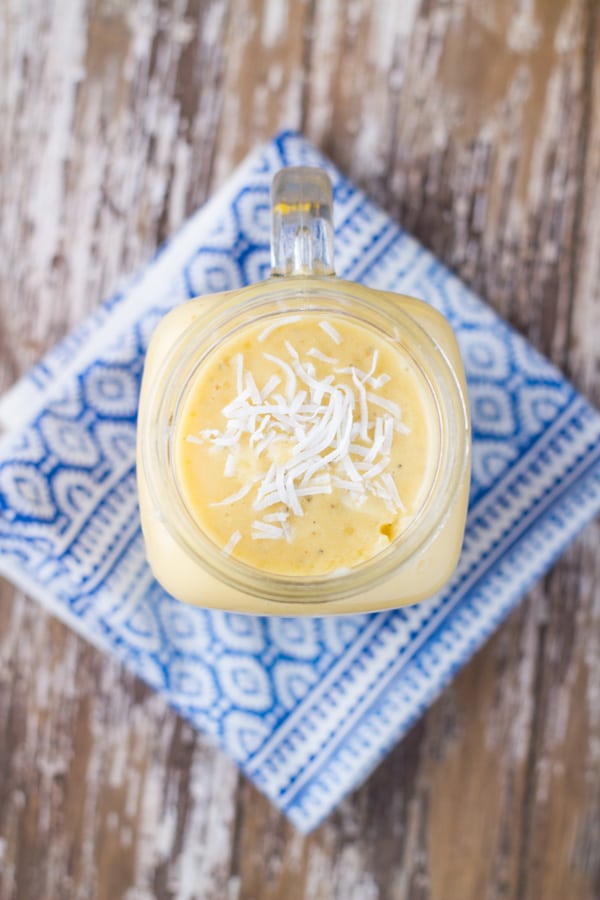 Ingredients
1 cup coconut milk ( I am a big fan of Pure Harvest coconut milk)
1 small banana
1 cup mango (fresh or frozen)
Ice, 4 - 6 cubes (Note - only needed if using fresh mango)
Optional (to make it a green smoothie)
Pulp from 1/2 passionfruit
1 cup baby spinach
Instructions
Add ingredients to a high speed blender (I use an Omniblend* Blender).
Blend until smooth.
Serve and enjoy.