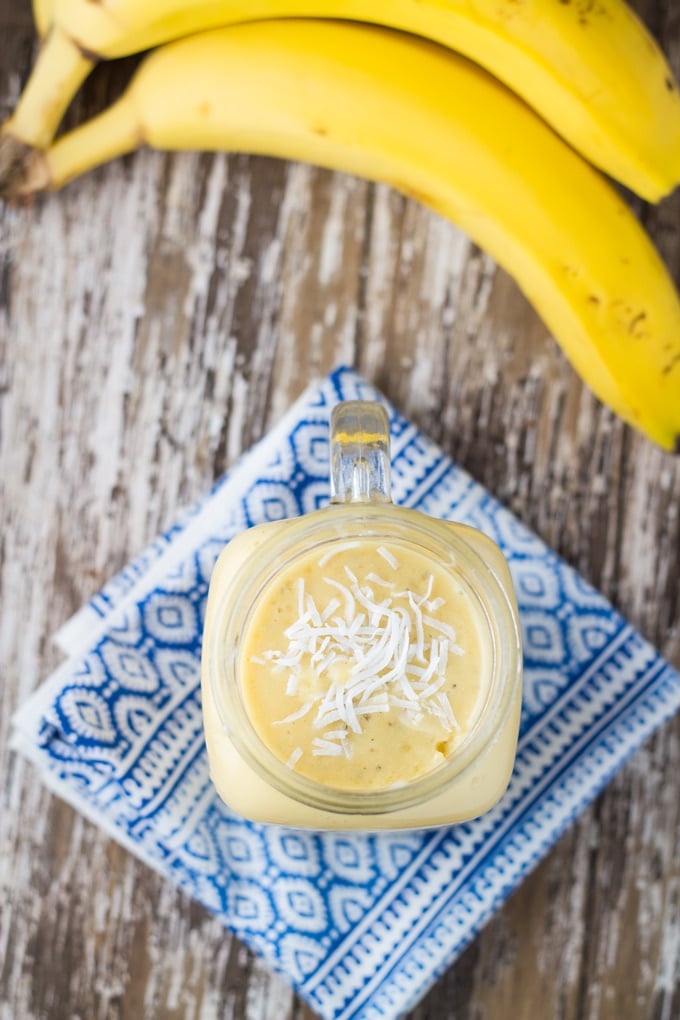 This Coconut, Mango & Banana Smoothie came about when I was going to make my Chocolate Walnut Breakfast Mousse.
I realised that I did not have any almond milk left, so I thought I could substitute it with coconut milk. Easy fix! Then I cut the only avocado that I had and it was brown inside and unusable.
I usually go food shopping on Fridays and stock up on everything, but Giselle and Joshua were home unwell (they usually attend child care on Fridays), so I was not able to go shopping until later in the day when my husband got home from work.
So, I decided to make up a smoothie using the only ingredients that I did have on hand - coconut milk, banana and frozen mango. This smoothie was so creamy and delicious, I had to photograph it and share it with you.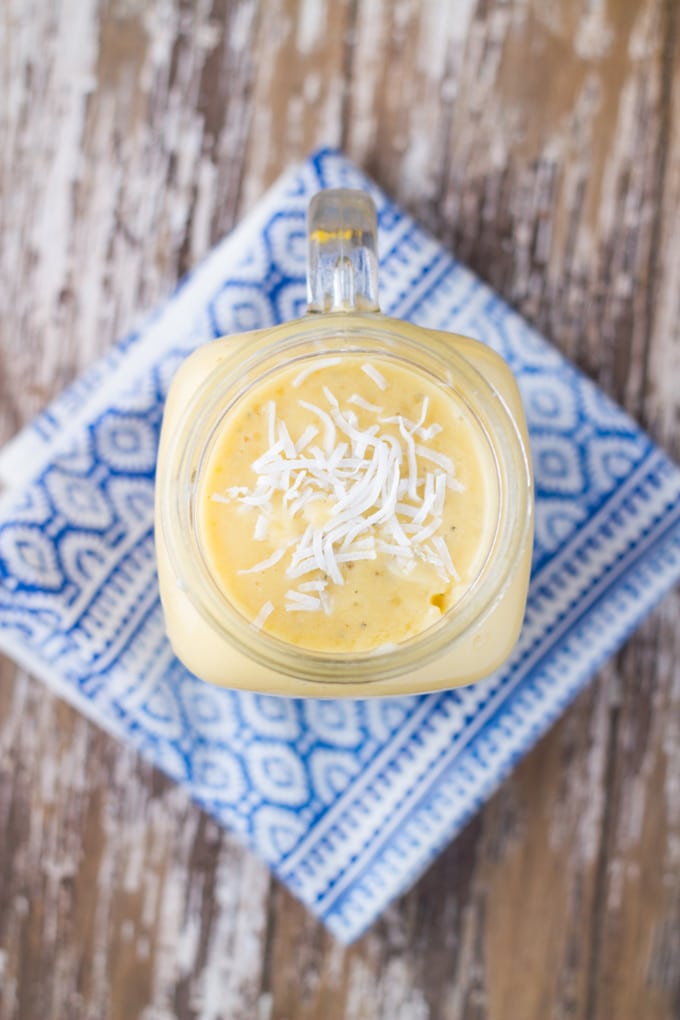 This smoothie takes no time at all to make and best of all it is dairy and nut free. If you want to turn it into a green smoothie, then add one cup of baby spinach. While I was drinking my smoothie, Giselle and Joshua wanted some, so I ended up making another one and this time added in some passion fruit (that I found in the fruit bowl), which tasted great too.
If you are after some more smoothie recipes, then check out my Carrot Cake Smoothie, Banana & Cinnamon Smoothie and Banana Berry Smoothie.
Enjoy
Ness xo
Yield: Serves 1
Coconut, Mango & Banana Smoothie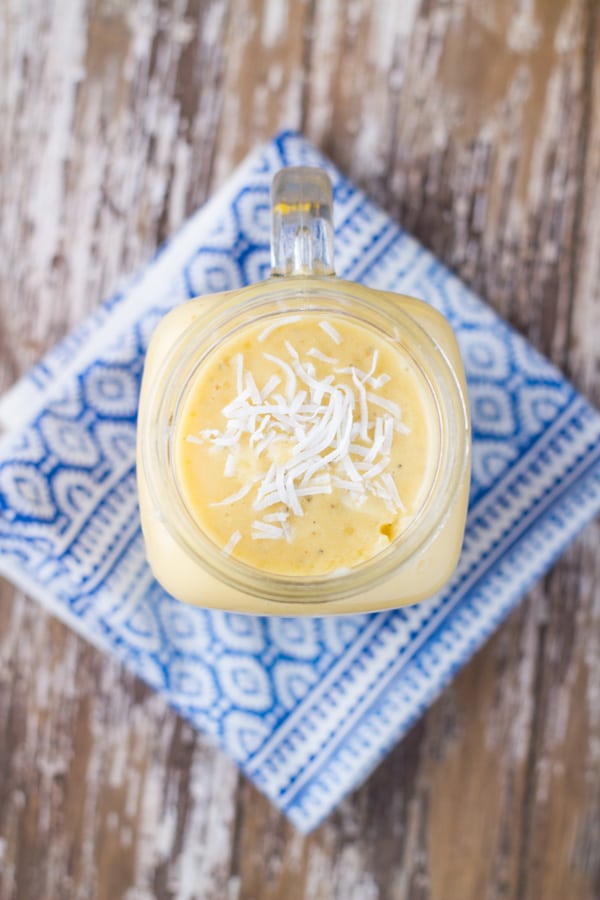 Ingredients
1 cup coconut milk ( I am a big fan of Pure Harvest coconut milk)
1 small banana
1 cup mango (fresh or frozen)
Ice, 4 - 6 cubes (Note - only needed if using fresh mango)
Optional (to make it a green smoothie)
Pulp from ½ passionfruit
1 cup baby spinach
Instructions
Add ingredients to a high speed blender (I use an Omniblend* Blender).
Blend until smooth.
Serve and enjoy.