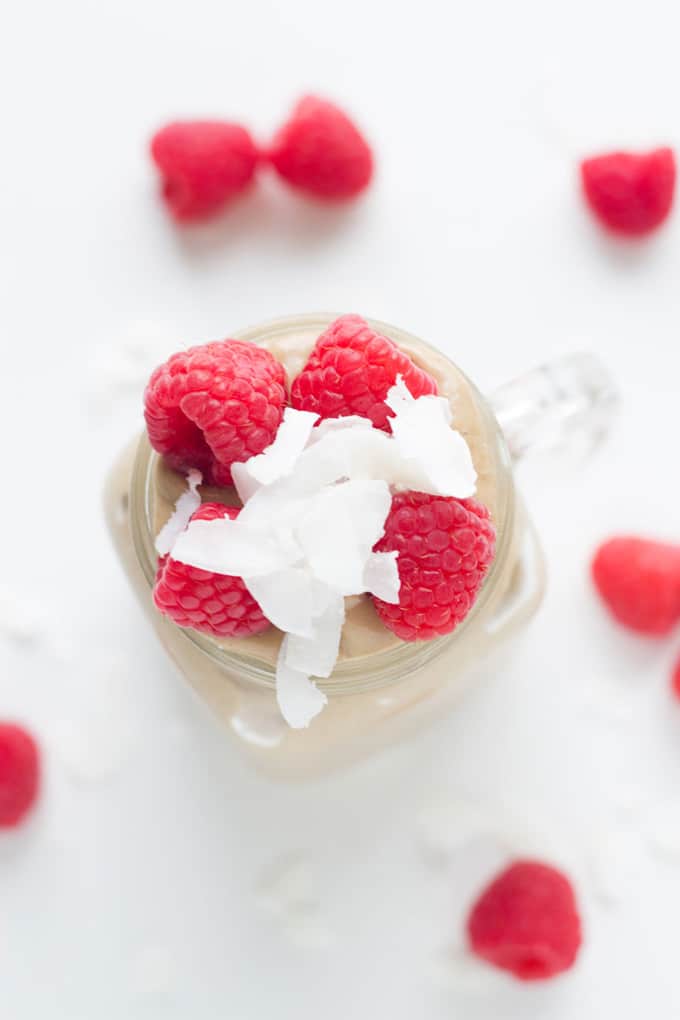 Yes! You read that correctly... Dairy Free Chocolate Thickshake is what I am sharing with you today.
My version is full of healthy ingredients and will make for a great snack or breakfast.
No need to go buy one of those highly processed and refined sugar laden versions ever again!
This Dairy Free Chocolate Thickshake is not only dairy free, but it is also gluten and refined sugar free, and suitable for both paleo and vegan lifestyles.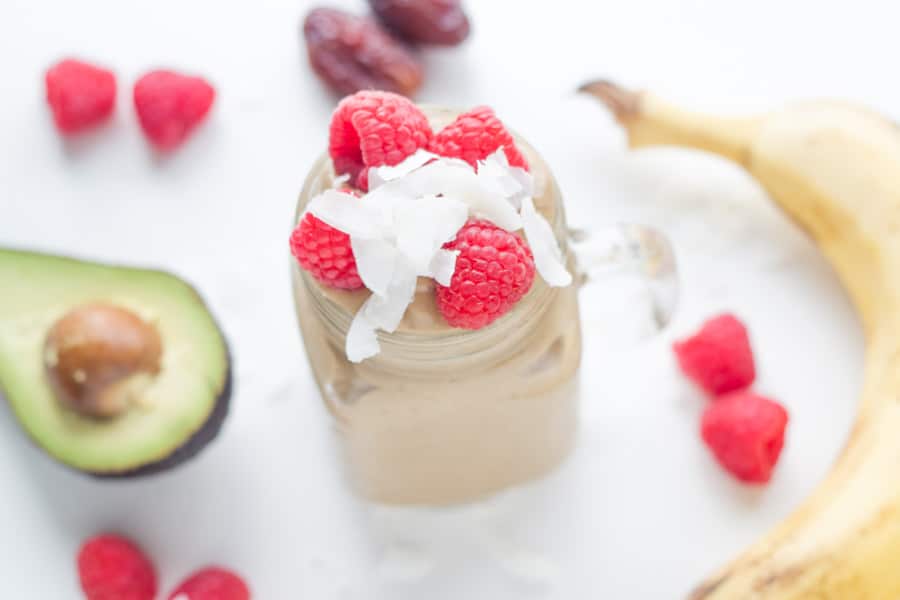 It is super simple to whip up, but make sure your banana is frozen, otherwise, it will be more like a smoothie.
Check out my salted caramel smoothie and choc nutty smoothie for more dairy free smoothie recipes to make.
Enjoy
Ness xo
Yield: Serves 1
Dairy Free Chocolate Thickshake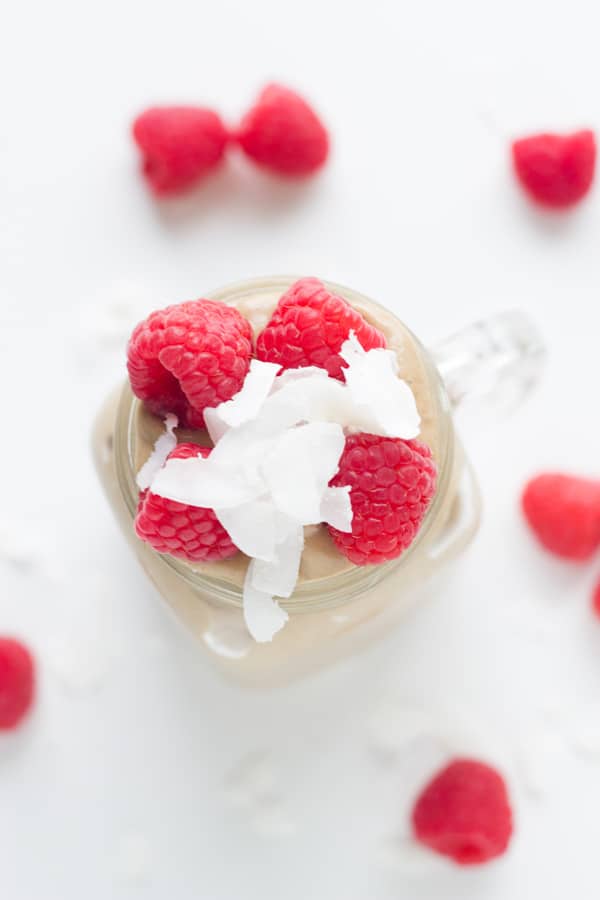 Ingredients
1 cup almond milk
1 frozen banana
½ small avocado (approximately 50 grams)
1 medjool date, seed removed
2 teaspoons raw cacao powder
Fresh raspberries and shredded coconut for decorating
Instructions
Add all ingredients to a blender and blend until smooth.