This super easy 5 minute hummus is the easiest and tastiest hummus ever and is made with simple ingredients – chick peas, tahini, lemon juice, garlic, olive oil and cumin!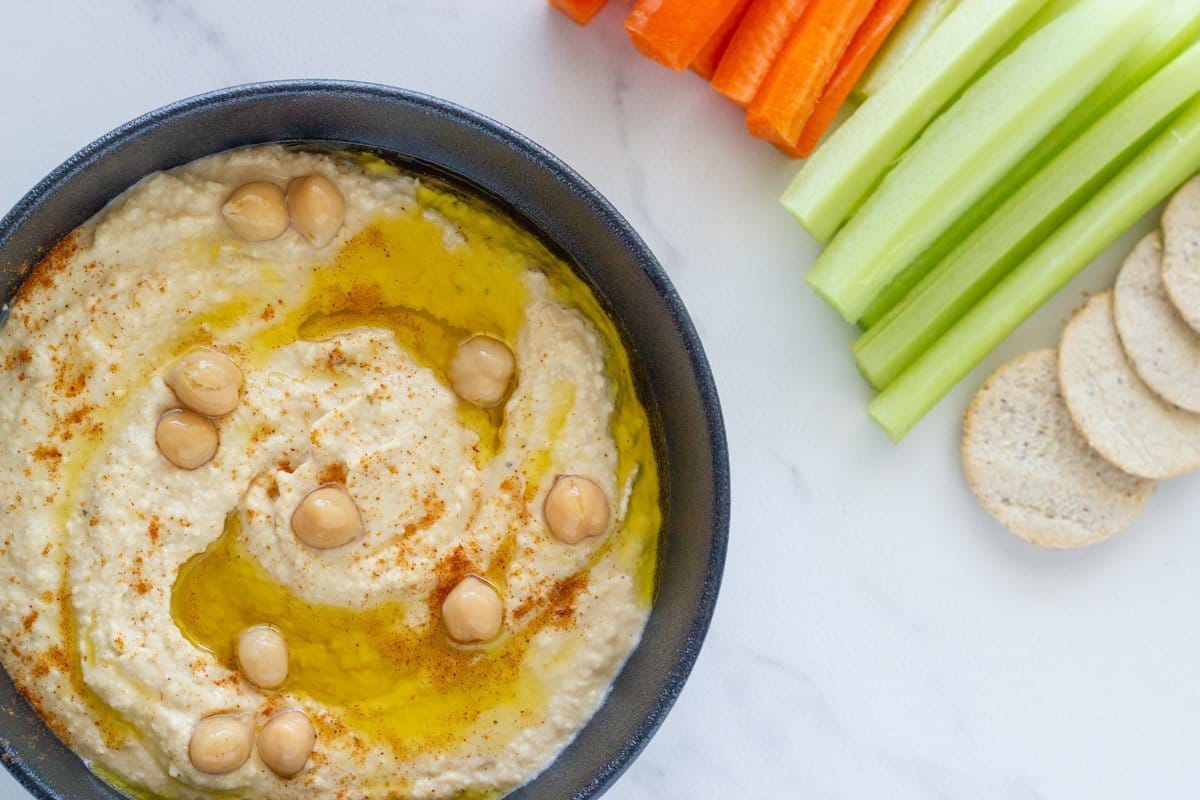 I have been meaning to share my best hummus recipe for ages now!
Home made hummus is my absolute favourite dip.
I make this easy hummus every 1-2 weeks, especially when I am entertaining or if I am asked to bring something to a party, picnics & playdates.
It goes really well with Rosemary and Sesame Seed Crackers or Paleo Crackers. However if you are short on time, my favourite store bought crackers are Ceres Organics Brown Rice Crackers with Chia and Carman's Rosemary & Sea Salt Super Seed & Grain Crackers.
This 5 minute hummus also goes well with carrot and celery sticks or you can use in your Buddha bowl or salad.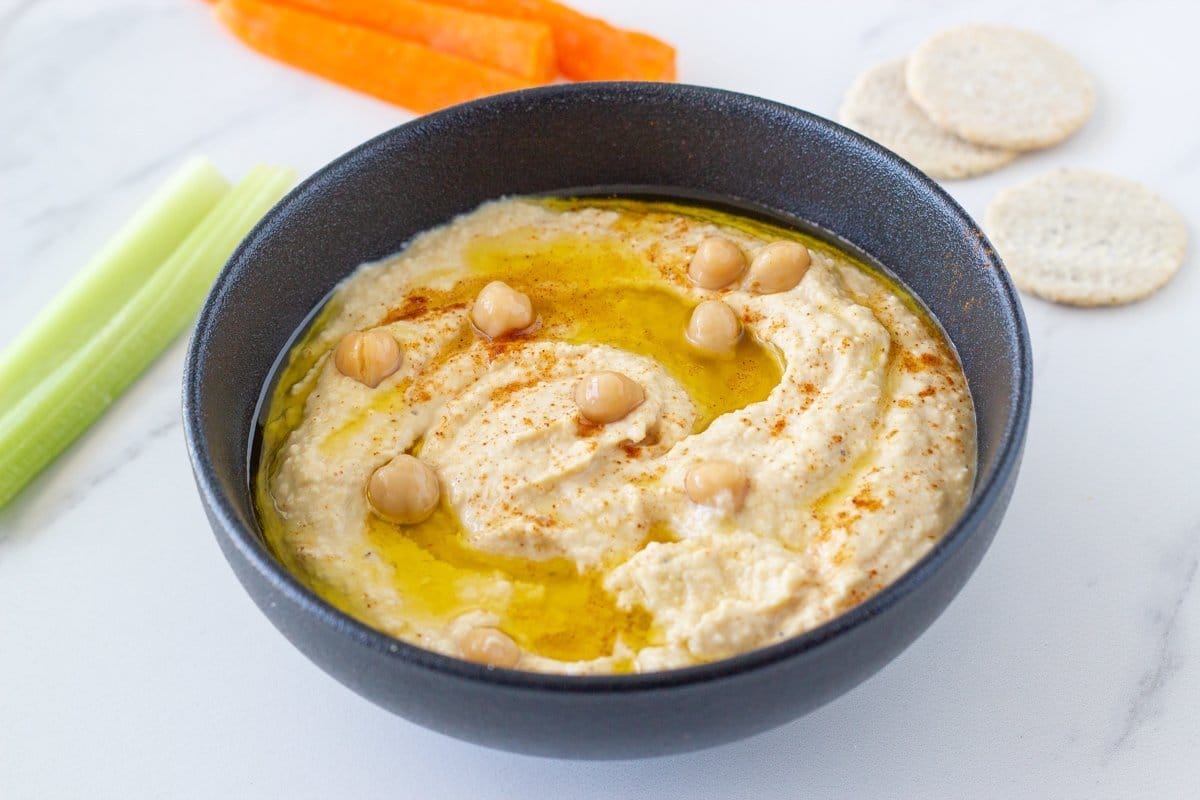 INGREDIENTS YOU NEED TO MAKE
Chick peas
Tahini
Lemon juice
Olive oil
Garlic
Cumin powder
Salt and pepper
Once you have prepped your ingredients, which should only take you a few minutes, you simply add all the ingredients into either a high speed blender or food processor and blend until smooth.
If you want it a bit runnier, then you can add a bit more chick pea juice or even some water.
You can easily make a double or triple batch of this super easy 5 minute hummus if you have a big party organised or you want to freeze some.
This hummus will last for months in the freezer and 4-7 days in your refrigerator.