These Easy Gluten Free Crackers are amazing and so easy to make. They go so well with guacamole or hummus or your favourite dip.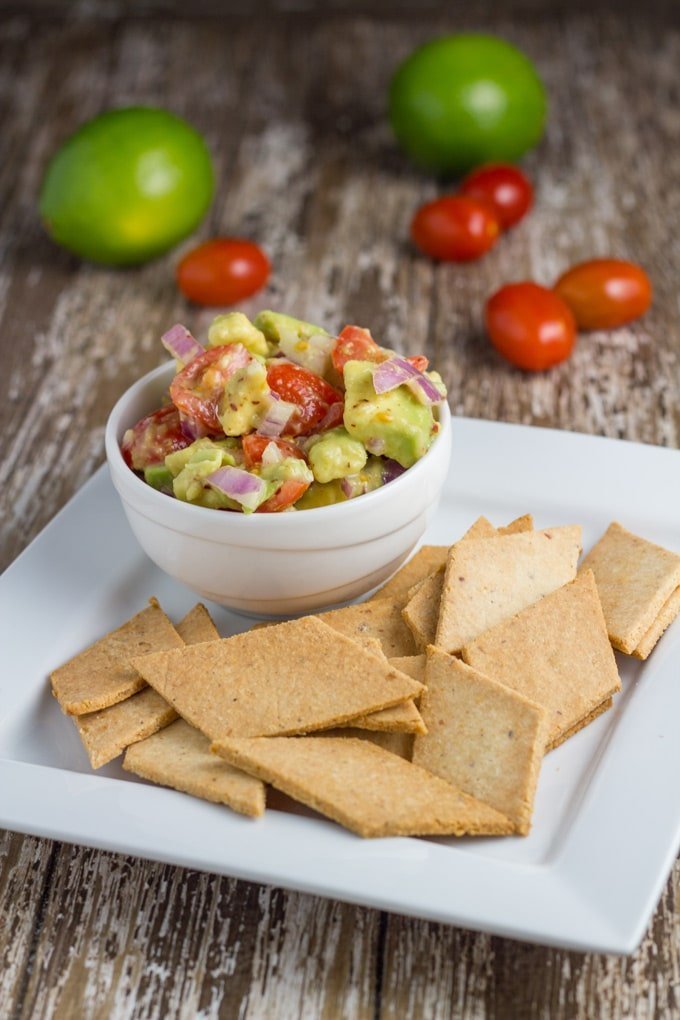 These paleo crackers a such a good option if you want to avoid store bought crackers which often contain additives and preservatives.
A pinch of cayenne peppers gives the crackers quite a bit of spice, so adjust accordingly depending on your preference. The tip is make sure that they are not too thick as they will lose their crunchiness.
I served mine with guacamole which was amazing, but they will also go really well with roast beetroot, onion + macadamia dip or even hummus.
Yield: Makes 35 - 40
Paleo Crackers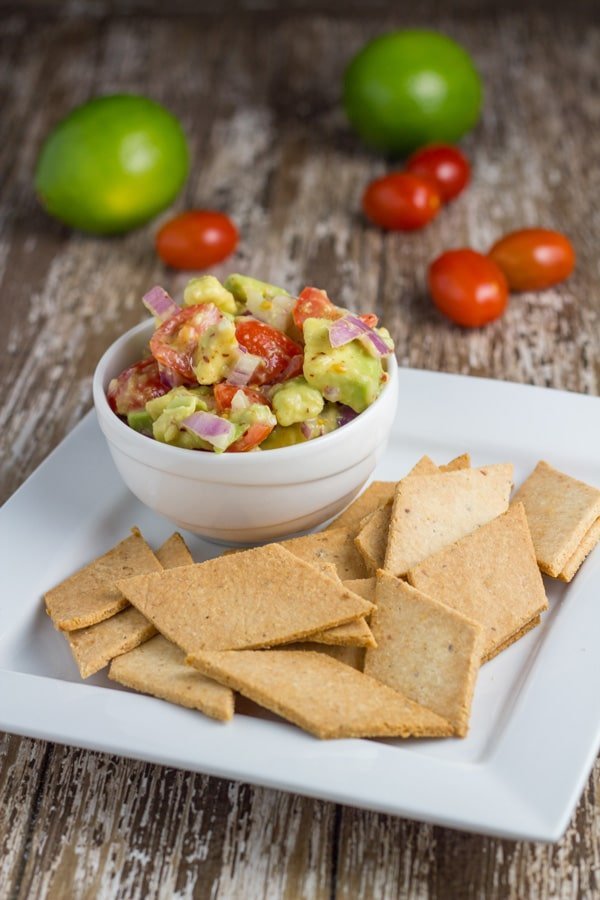 Ingredients
2 cups of almond meal or flour
1 egg
½ teaspoon sea salt
½ teaspoon black pepper
Pinch of cayenne pepper
Instructions
Pre-heat over to 175 C | 350 F.
Add all ingredients to a large bowl and mix thoroughly until you form a dough. Roll out the dough between two sheets of baking paper until about 3-5mm thick.
Cut into squares approximately 3cm wide with a pizza cutter and bake in the oven for 12 to 14 minutes or until lightly browned.
Let cool for a few minutes before serving with your favourite dip.