These easy to make gluten free blueberry muffins takes around 10 minutes to prepare and 30 minutes to bake and they will make a great addition to your child's lunchbox.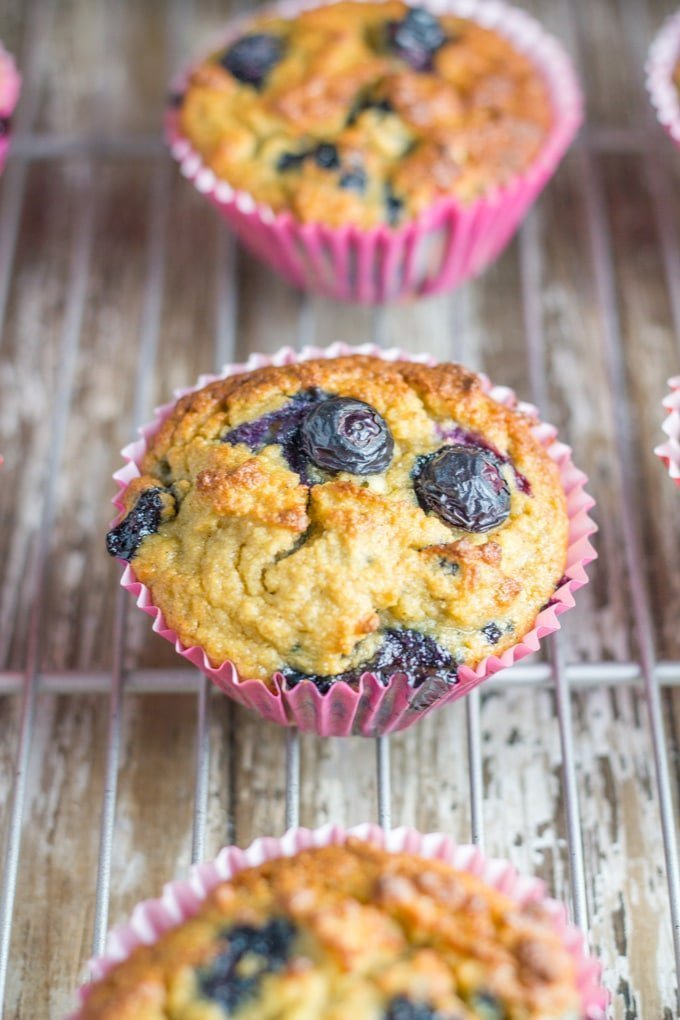 What is not to love about Blueberry Muffins, especially when they are gluten, dairy, nut and refined sugar free?
They are super easy to make and only involve a couple of steps to make.
They make a great school snack if your kids are able to have nuts and eggs at their school, otherwise they will make a great after school snack.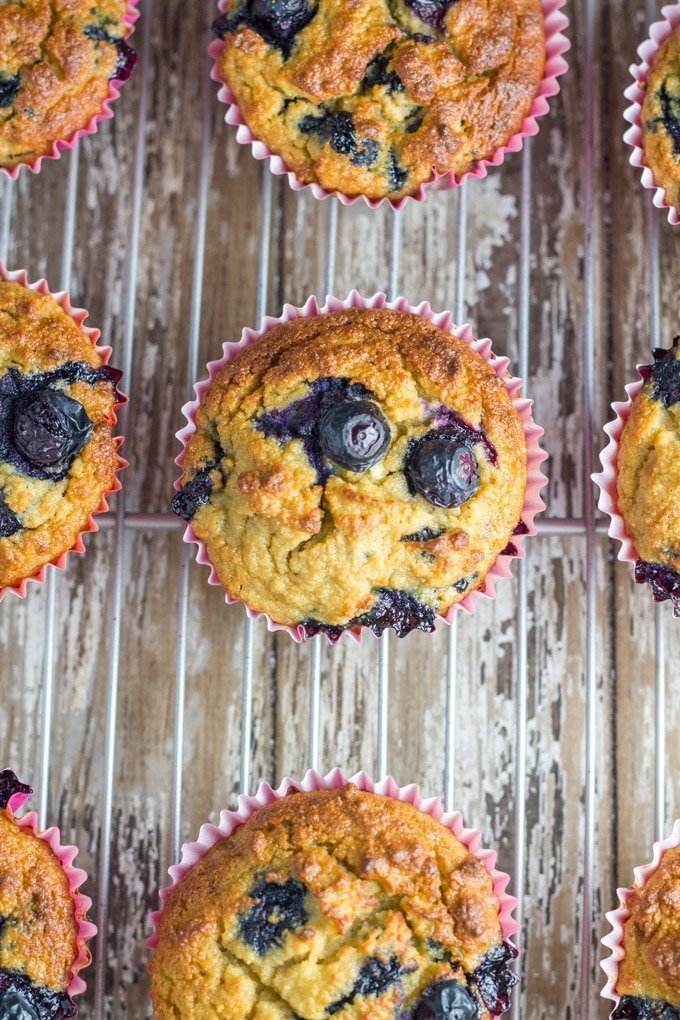 All you need are the following ingredients:
1 cup coconut flour
1 tablespoon gluten free baking powder
8 large eggs
4 tablespoons coconut oil
2/3 cup coconut milk (canned)
1/2 cup pure maple syrup (or rice malt syrup)
1 teaspoon vanilla extract
1 cup fresh blueberries
If you are after some other snack ideas, then check out my Gluten Free Banana & Macadamia Bread, Sweet Potato Brownies, Banana Mug Cake and Raw Caramel Macadamia Bliss Balls.
Enjoy
Ness xo