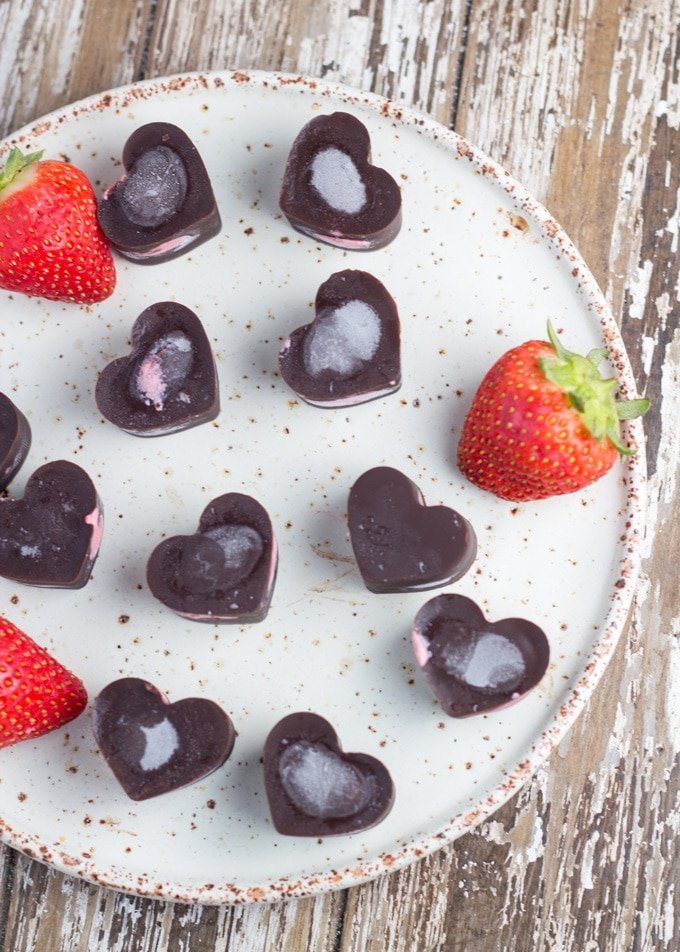 It's Valentine's Day today and what better way to spoil your special someone than with home made chocolates - they are delicious, and you'll feel like a chocolatier!
These Strawberry Chocolates are made with 5 ingredients and are gluten, dairy and refined sugar free. I made these up yesterday as I had some heart silicons molds.
These chocolates are fairy easy to make, the longest part of the process is waiting for them to set. So, it you can hold out for a few hours, they are really worth waiting for.
If you are after some more desserts to impress your loved one, then you should make my Raw Caramel Macadamia Bliss Balls, Raw Bounty Bites and Chocolate Chip Cookie Dough Balls.
Happy Valentine's Day.
Ness xo