This low carb raspberry banana bread is gluten fee, dairy free and has no added sugar. It is packed full of flavour, super easy to make and will become your new fave!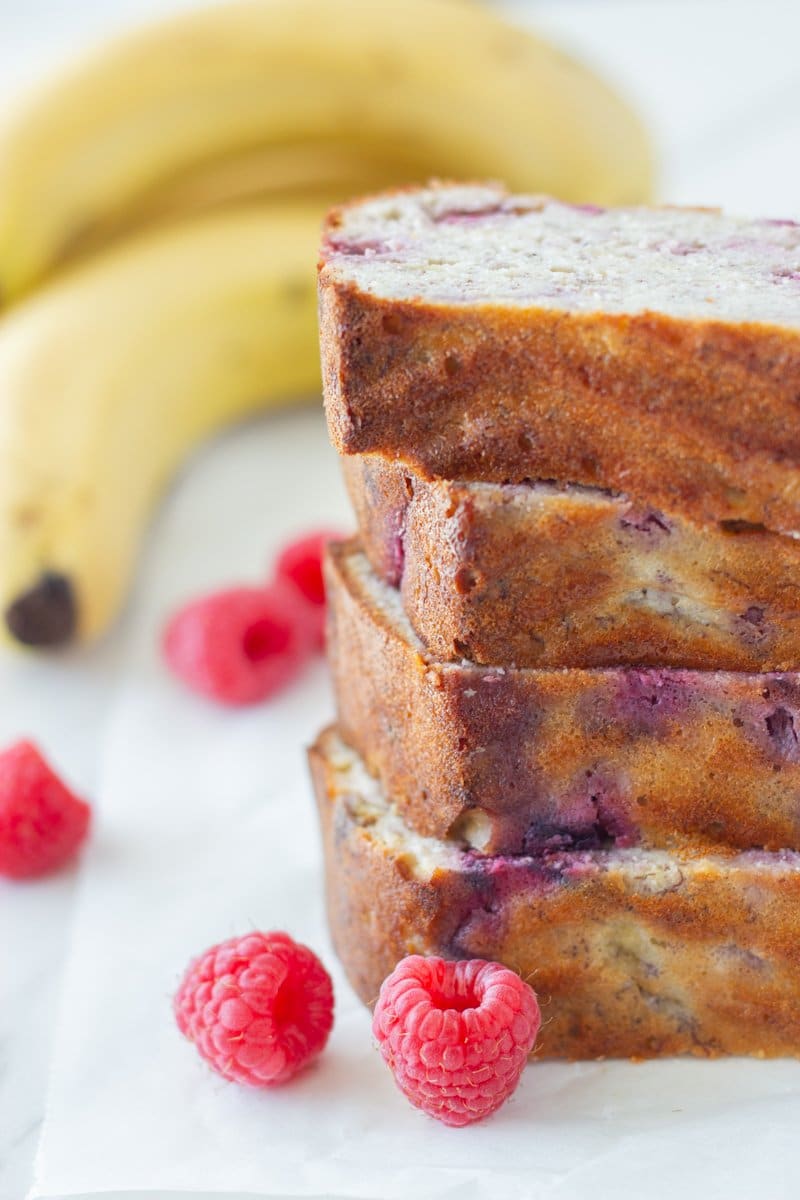 Banana Bread is a seriously amazing dessert/snack/breakfast!
It is so easy to make and you can add other ingredients to change it up, like I have with my latest recipe…..by adding raspberries to make raspberry banana bread.
Best of all there is zero sugar added, you really don't need it as the banana and raspberries make it sweet enough already.
Plus this raspberry banana bread is gluten free, dairy free and low carb. It really does tick a lot of the dietary requirement boxes!
I have created quite a few different banana bread options now, like my low carb banana and blueberry bread, banana & macadamia bread, chocolate banana bread and even banana bread muffins.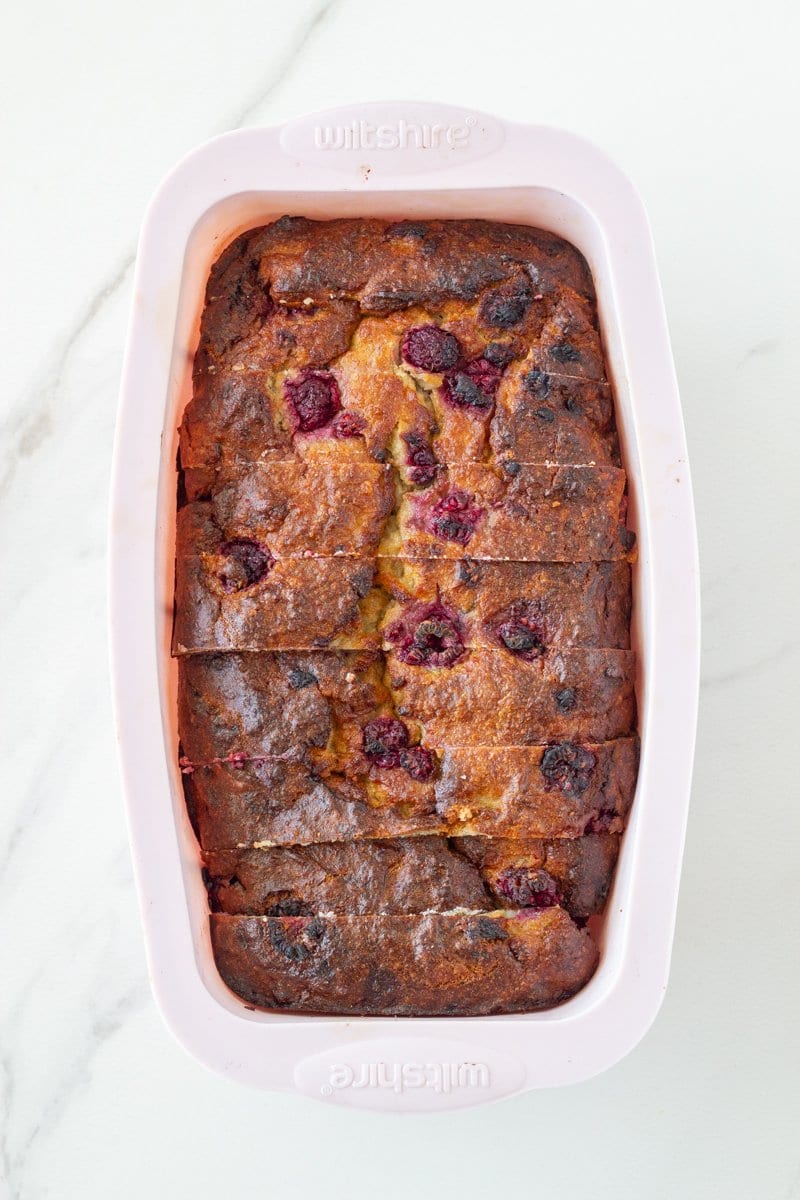 WHAT YOU NEED
Ripe bananas
Raspberries (fresh or frozen)
Eggs
Coconut oil
Vanilla extract
Cinnamon powder or cinnamon essential oil
Gluten free baking powder
Almond meal
BAKING TIPS
I recommend using a silicon loaf pan. You will save yourself a bit of time by not having to grease the pan and then line it with baking paper. They are ideal if you are in a bit of a rush and you want to skip a few steps. I use the Wiltshire which you can buy from your major supermarkets.
It takes approximately 60 minutes to bake. But always check with a skewer to make sure the bread has cooked through.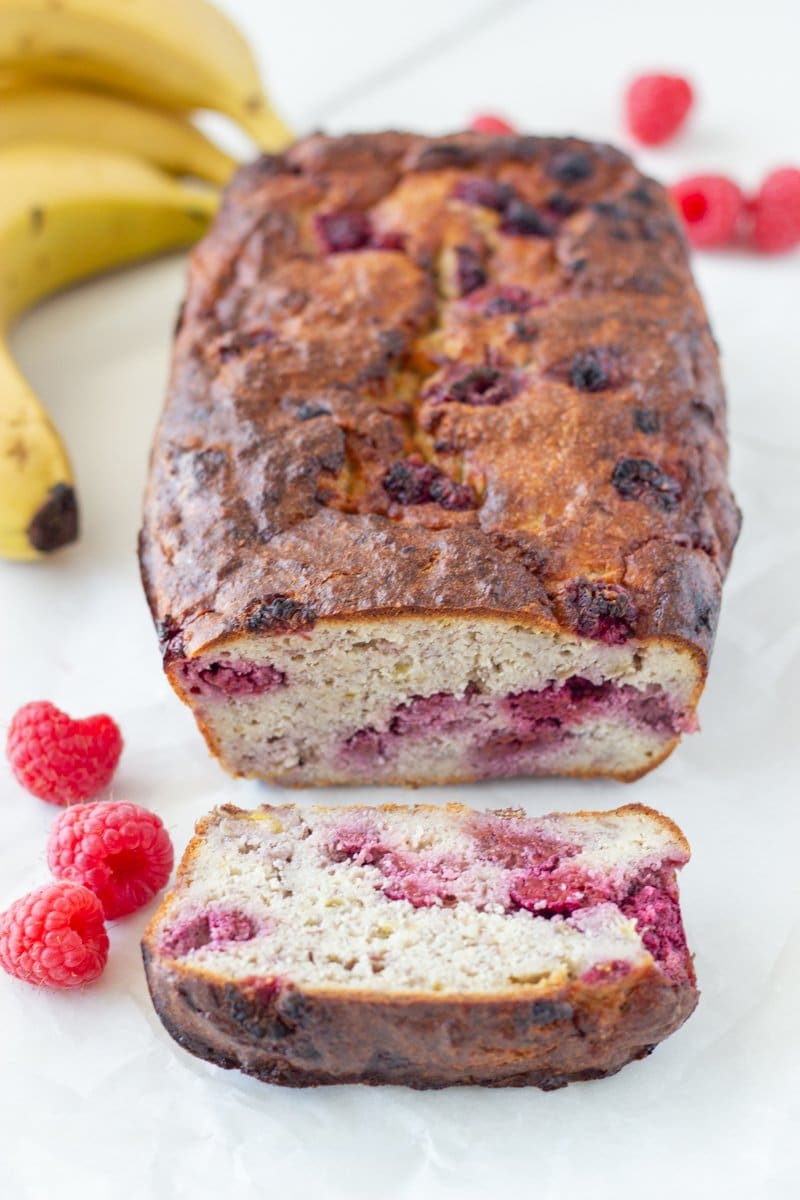 This raspberry banana bread will make the perfect breakfast, snack or even dessert and will hopefully become a regular addition to your weekly menu.
MORE BAKED DESSERTS RECIPES: