This is the tastiest ever gluten free chocolate banana bread!!! It is also dairy and refined sugar free as well being paleo friendly. It is super easy to make and you wouldn't even guess it was gluten free.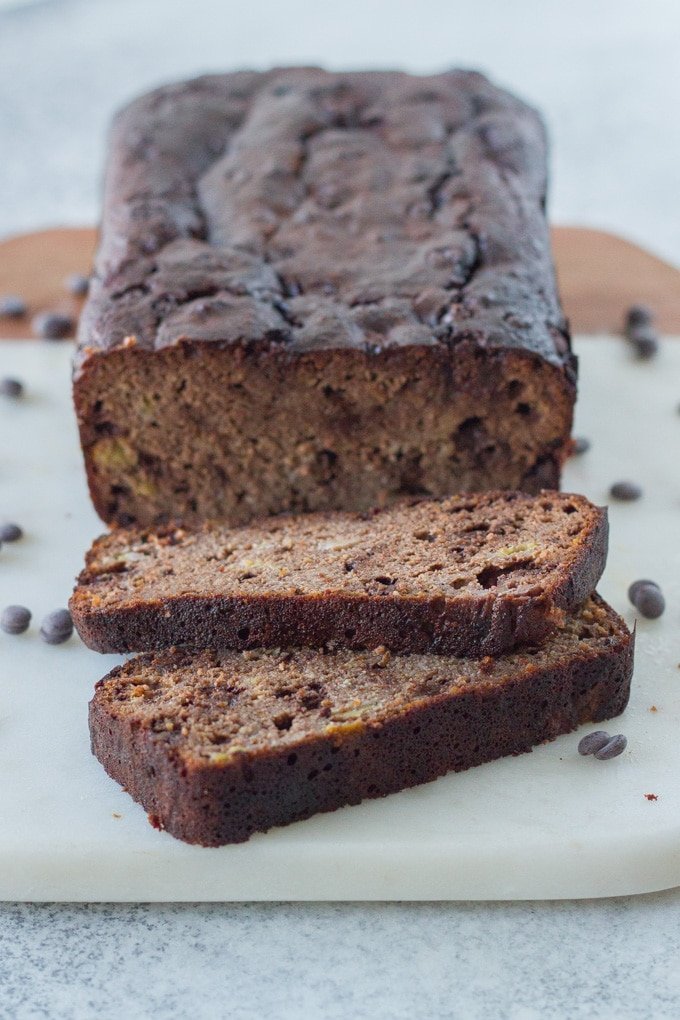 I am a fan of banana bread and have shared a few recipes with you so far, including my gluten free banana and macadamia bread and banana bread muffins.
But I have never tried any other flavours, until now!!
What you need!
Ripe bananas
Eggs
Coconut oil
Maple syrup
Almond meal
Raw cacao powder
Chocolate chips (vegan or dairy free preferably)
Plus a few extra things like baking powder, vanilla extract and cinnamon essential oil (or powder)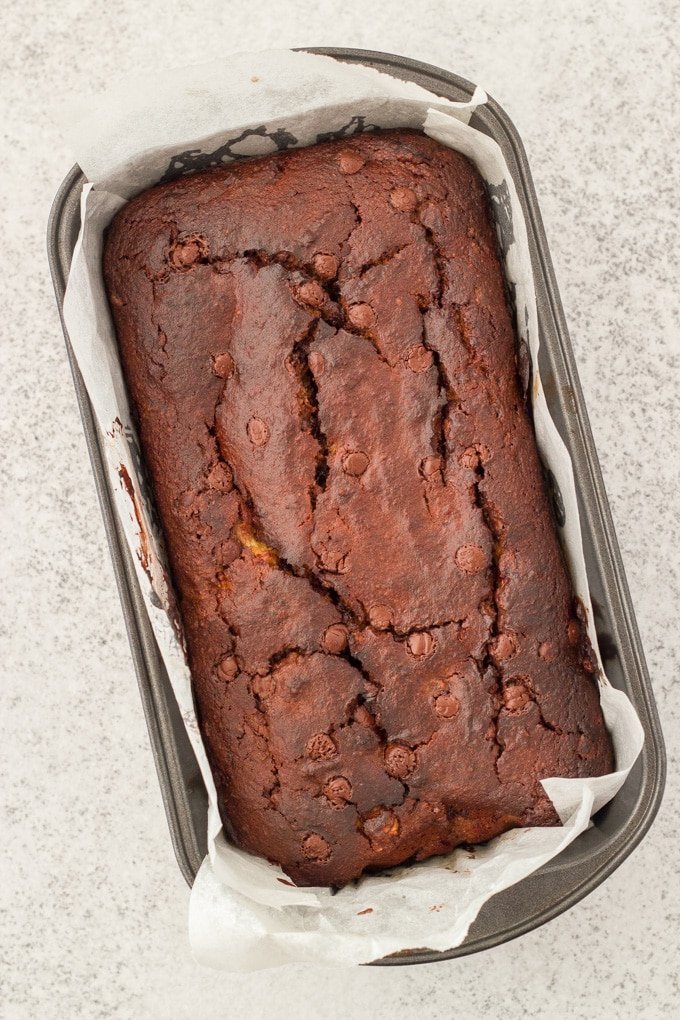 I love using essential oils in my recipes!!
AND cinnamon essential oil is one my favourites!! (I also love using peppermint, tangerine and cumin in my recipes)
If you don't have essential oils, you can use cinnamon powder! But I highly recommend getting yourself some cinnamon essential oil as you only need 1-2 drops in your recipes, so the bottles lasts FOREVER!!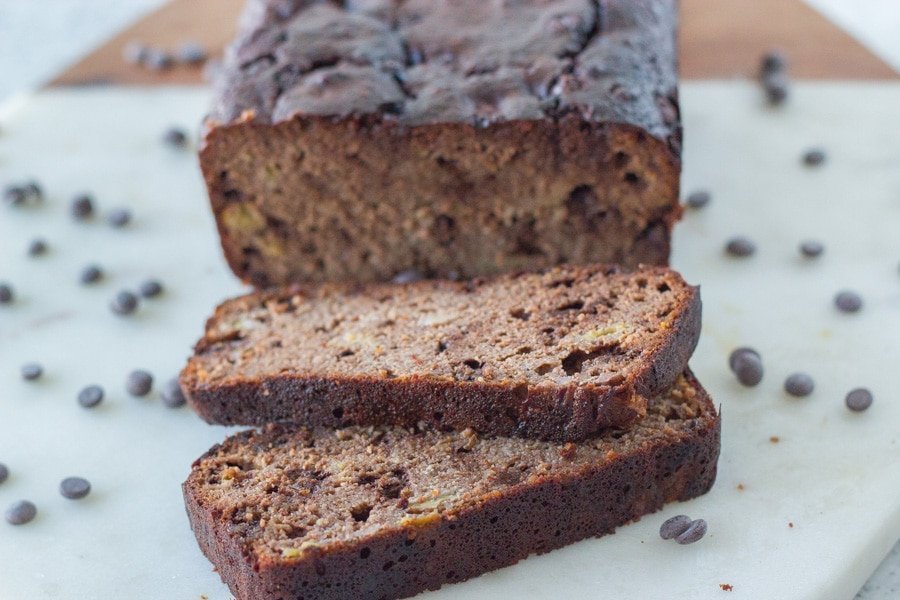 How to make…
So this recipe is really easy to make. Basically you mix together your dry ingredients, then you add your wet ingredients and mix thoroughly. Then fold through the choc chip, pour into a lined loaf pan and bake!!
SO EASY!!
Just make sure you use really ripe bananas as it wont taste nearly as good using non-ripe bananas!
I used vegan dark chocolate chips that I purchased from Newstead Organics! However, you can use any dairy free choc chips!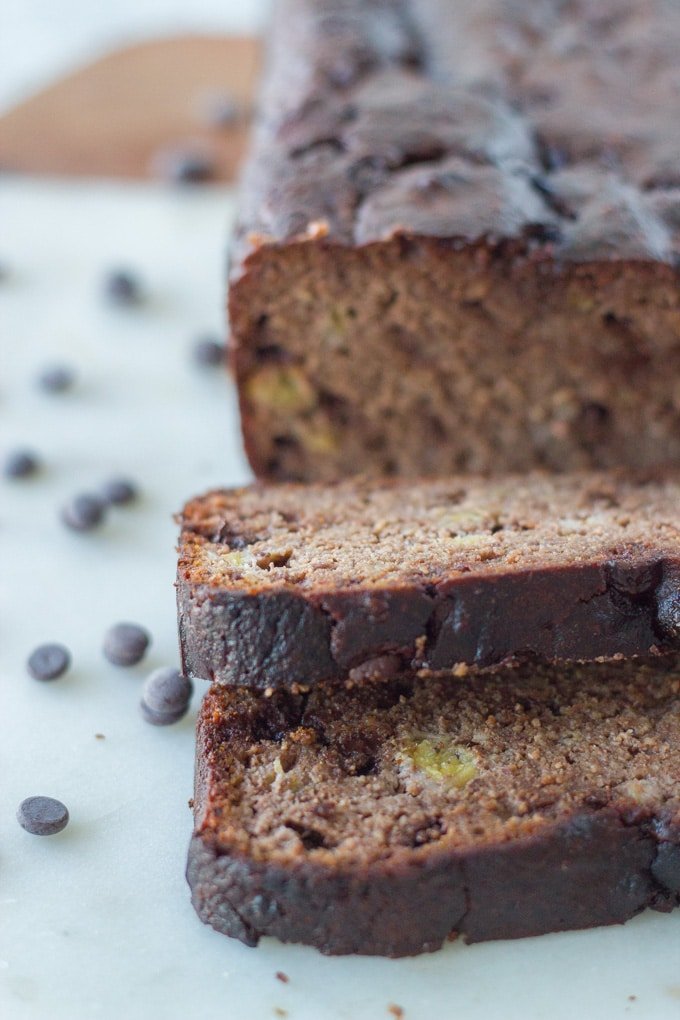 I baked my chocolate banana bread using a greased and lined loaf pan, but you can also use a silicon loaf pan! I need to go and get myself one of them!!
I really enjoyed making this recipe and I hope you do too!!!
I would love to see your creations over on Facebook or Instagram if you make this recipe, so please let me know. Make sure you hashtag #becomingness
Ness xo