After making my Gluten Free Granola, I knew it would make a fantastic parfait, if I combined it with mixed berries and my Vanilla Chia Breakfast Pudding.
So, I would like to introduce you to my amazing new breakfast - Chia Berry Parfait.
This simple to make breakfast (or snack!) looks and tastes amazing, making it a great breakfast to serves to guests (or just for you!) It is also gluten free, dairy free and suitable for Vegan and Paleo eating plans.
This meal is an absolute winner - I made it during the day and it was gone less than 10 minutes after my husband got home from work. I am looking forward to making a few variations in the coming months, possibly a summer fruits version, with mango and passionfruit.
Enjoy
Ness xo
Yield: Serves 1
Chia Berry Parfait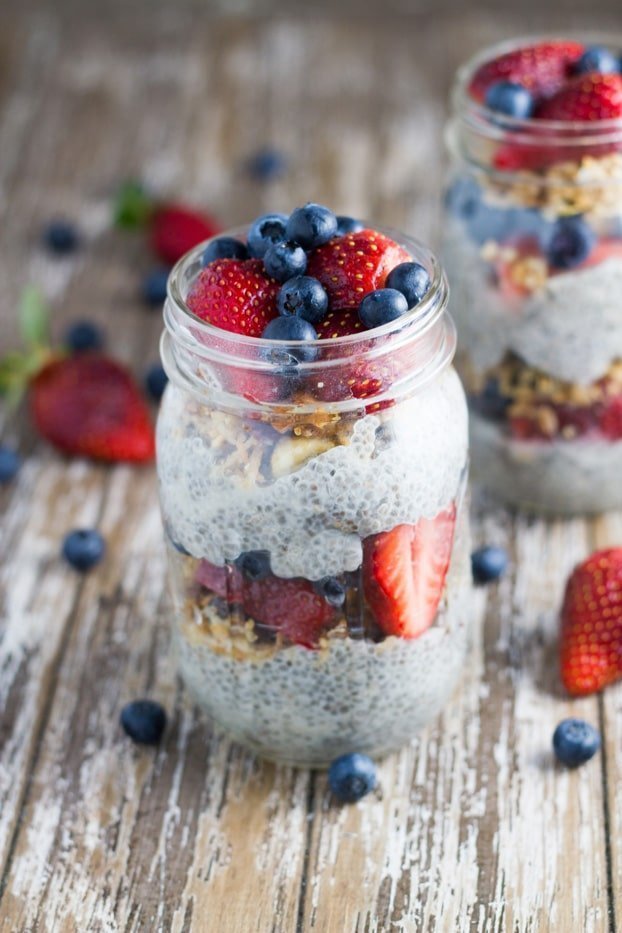 Ingredients
⅛ cup chia seeds
½ cup almond or coconut milk
1 tablespoon organic/raw honey or organic maple syrup
1 teaspoon vanilla extract
½ cup granola (check out my recipes for Gluten Free Granola] or [Granola)
¾ cup mixed berries (strawberries, raspberries and blueberries work well)
Instructions
Place the chia seeds in a small bowl. Add the milk, sweetener and vanilla extract, stirring to combine. Place in the refrigerator and let it set overnight. The next morning, remove from the refrigerator and check that the chia seeds have gelled.
To make the parfait, layer a glass or bowl firstly with half of the chia mixture, then half of the granola, then half of berries. Then repeat.
Serve and enjoy.