This Apple & Walnut Breakfast Chia Pudding combines two classic ingredients and is super easy to make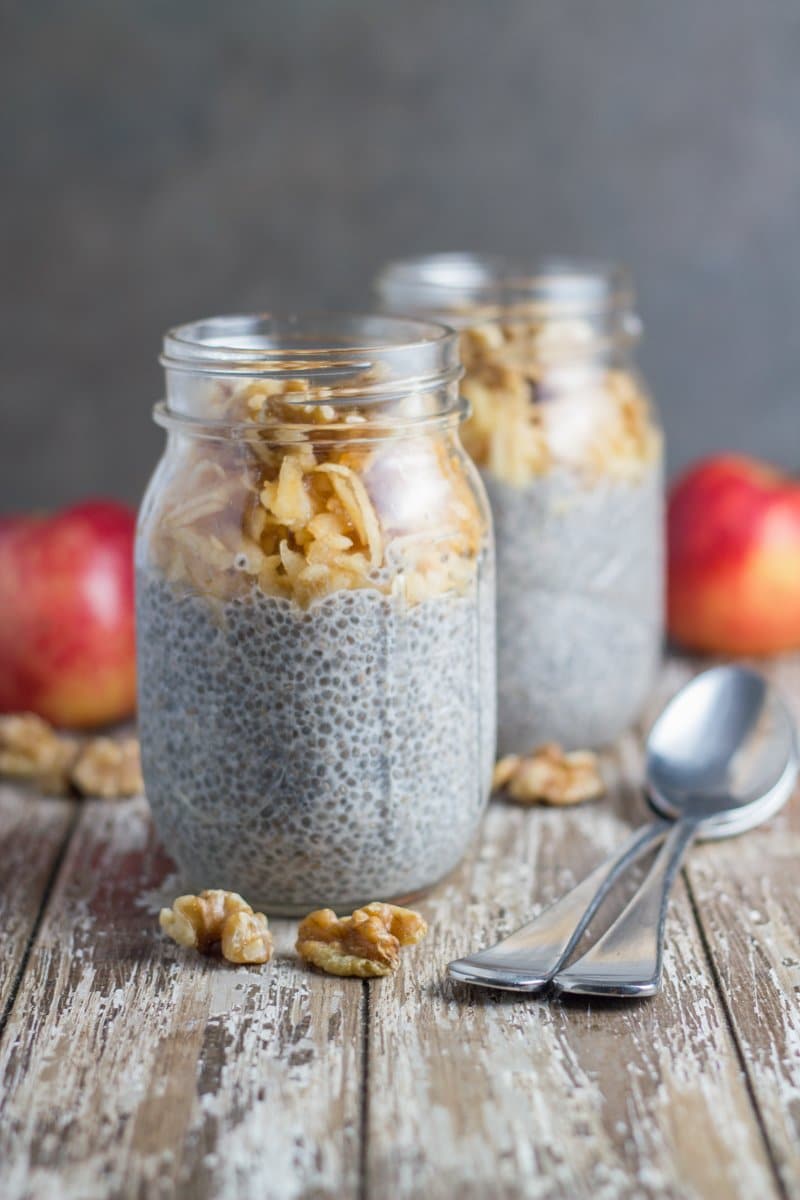 I have a love for chia seed puddings.
It first started back in June 2014 when I first made and shared my Vanilla Chia Breakfast Pudding.
I had only recently heard of chia seeds and had so far added them to my smoothies or sprinkled them over food. I was really intrigued and keen to try a chia pudding for breakfast.
When I happened to have raspberries and vanilla on hand, I decided to give one a try. It was a major success and I ended up sharing the recipe on the blog.
HOW TO PREPARE
The reason I love chia puddings so much (apart from them tasting amazing), is that they are super easy to prepare.
You simply mix up the chia seeds
Add your preferred milk and sweetener in a small bowl
Then leave in the refrigerator to gel overnight.
The next morning you remove from the refrigerator and add your topping and enjoy.
This apple & walnut chia pudding is my latest chia pudding creation.
You cannot beat the classic flavour combination of apples and walnuts and they work so well together with the chia pudding ingredients.
Again, it is really easy to prepare and I promise you it disappoint.
MORE CHIA PUDDING RECIPES
Coconut & Kiwi Fruit Chia Pudding
Blueberry & Macadamia Chia Pudding