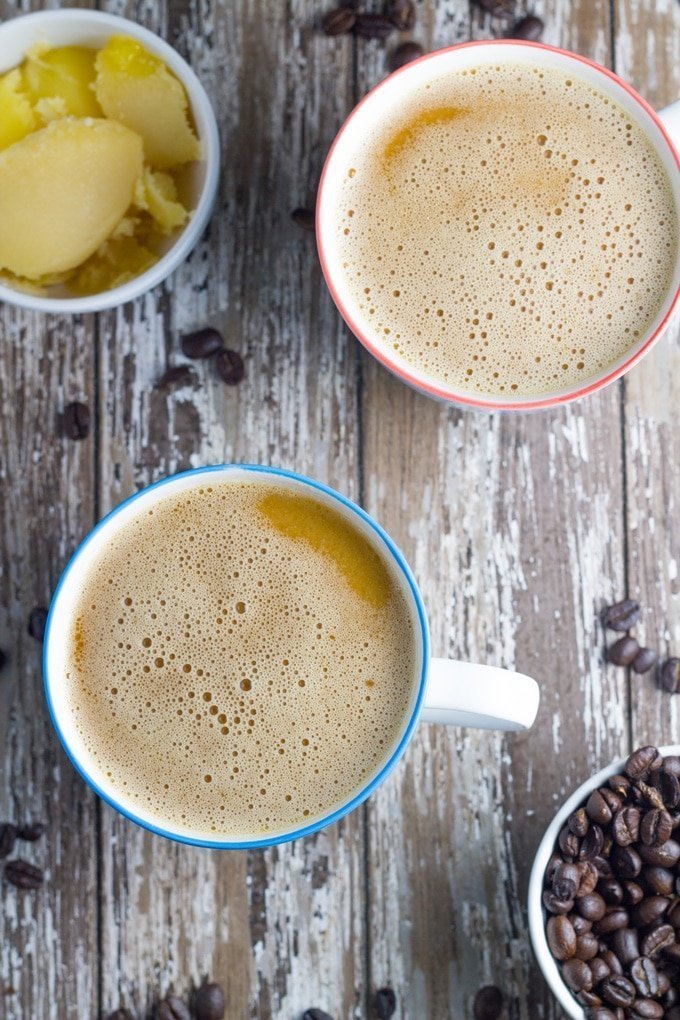 I came across Bulletproof coffee around 6 months ago – which may well be around the time you heard about it too – as there seemed to be a lot of media coverage of this new way of drinking coffee.
I was intrigued, but pretty wary – it looked like it was pretty overhyped!
If you didn't catch the news (or even if you did) – a Bulletproof coffee is made of up three core ingredients – coffee (duh), grass-fed unsalted butter (or ghee) and "brain octane" – which is basically medium-chain triglycerides (or MGT – coconut oil is a fairly common example of an MGT).
Bulletproof coffee is claimed to boost cognitive function and promote weight loss. More prescriptive recipes also call for "upgraded" beans which are supposed to be lower in mycotoxins.
So, broadly speaking, the idea of a Bulletproof coffee has merit – still, coffee without a sweetener….let alone with fat instead…was that going to work from a flavour perspective?
I was given a prime opportunity to find out for myself after Leon from Optimoz sent me a Bulletproof coffee pack after some mutual friends put us in touch.
The key elements were:
Bulletproof Coffee Beans
Bulletproof Brain Octane or Bulletproof XCT Oil
Primal Collective "FAT" (Ghee form grass fed animals)
Optional extras included:
Bulletproof Upgraded Chocolate Powder
Bulletproof Upgraded Vanilla
My verdict: If you have ever remotely considered bulletproof coffee, I think you should try it, as you'll be surprised at how well you might adapt to the taste and it does give a more sustained coffee hit through your morning.
Admittedly, I have been working on my relationship with sweeteners for a while – both by substituting traditional refined sugar for more nutritious alternative (as I explored in BecomingSweet) and by trying to move my palette away from sweet foods (a work in progress).
So I might be more receptive to the flavour than some.
I also look at coffee as a way to energise for the day (if not necessarily nourish the body) – sometimes as a way to kick start after a rough night of sick or cranky children.
It's in this sense that the Bulletproof coffee has merit.
Whilst I think that some of the associated claims are likely tough to substantiate, it is definitely a coffee that energises, and provides a more sustained release of energy (via ketosis) than the quick-burning carb element of a more traditional coffee with sugar.
If you want the full Bulletproof Coffee experience, I would encourage you to check out www.optimoz.com.au – they are an Australian company with a great range of products for people who want to eat and live optimally.
Thanks to Leon and team for the opportunity to learn more about their products, and for sending through some ingredients to experiment with.
I have included a "DIY"version recipe below – just to get you started on the Bulletproof Coffee track.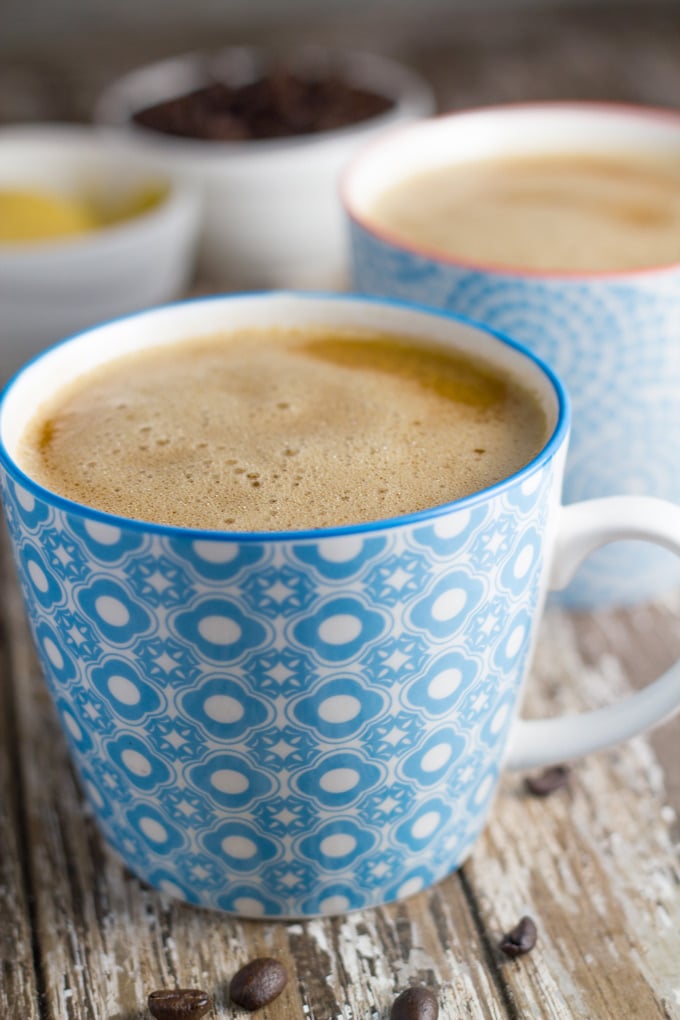 Yield: Serves 1
Bulletproof Coffee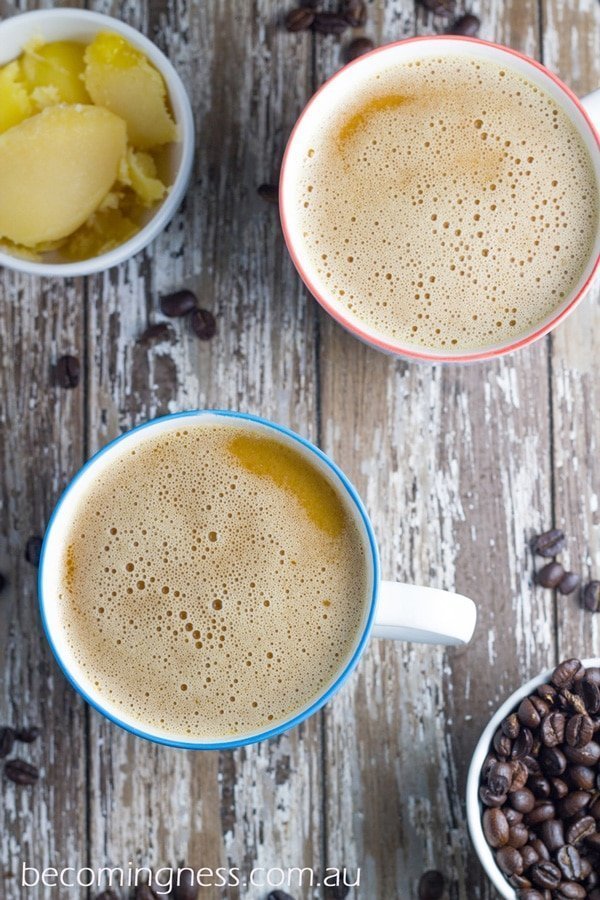 Ingredients
1 cup freshly boiled water
1 heaped teaspoon freshly ground coffee
1-2 tablespoons organic grass-fed unsalted butter or ghee
1-2 tablespoons coconut oil (or brain octane or XCT oil), but first start with 1 teaspoon and increase it over time.
Optional - cinnamon, vanilla, cacao, sweetener (eg stevia, raw honey, rice malt syrup)
Instructions
First brew your coffee. Any way is ok.
Pre-heat your blender by adding 1 cup of boiling water to it.
Empty the hot water, then add your brewed coffee and the remaining ingredients to it and blend for approximately 20-30 seconds, so that the oil and butter are emulsified. The coffee should look creamy and frothy.
Enjoy 🙂
Nutrition Information:
Yield:
1
Serving Size:
1
Amount Per Serving:
Calories:

507
Total Fat:

52g
Saturated Fat:

38g
Trans Fat:

0g
Unsaturated Fat:

10g
Cholesterol:

63mg
Sodium:

12mg
Carbohydrates:

8g
Fiber:

3g
Sugar:

1g
Protein:

2g