Four Healthy Ground Beef Recipes
Here are four healthy ground beef recipes that are super easy to make. They are all made the same way to start with and then you add your chosen flavour option.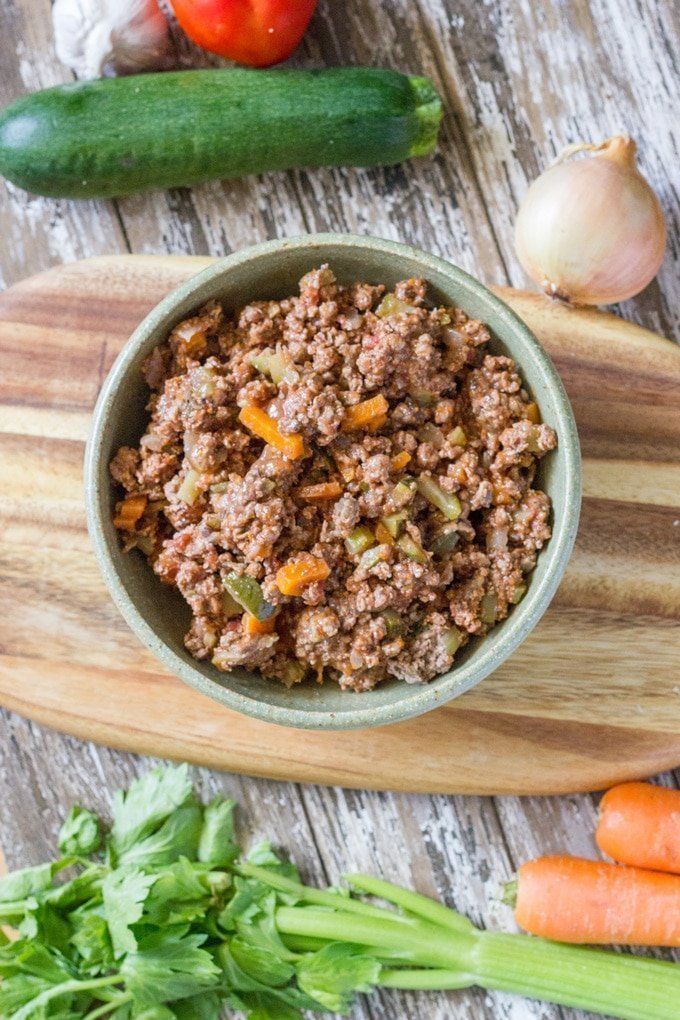 Today's recipe, Beef & Vegetable Mince is a recipe that I have been making for years and years and years.
I used to make it as a bolognese sauce for my pasta dishes or lasagne, but I typically made it with les vegetables.
I have been sneaking more and more veggies in over time, and I while the flavour is just as good, the nutritional value is even better!
I love it as It is a fairly inexpensive dish to make and a batch of this can last a few days – so its a great one if you are trying to stick to a food budget.
MORE EASY MEALS TO TRY
Zucchini and Sweet Potato Fritters
Zucchini Pasta with Tuna and Tomato Sauce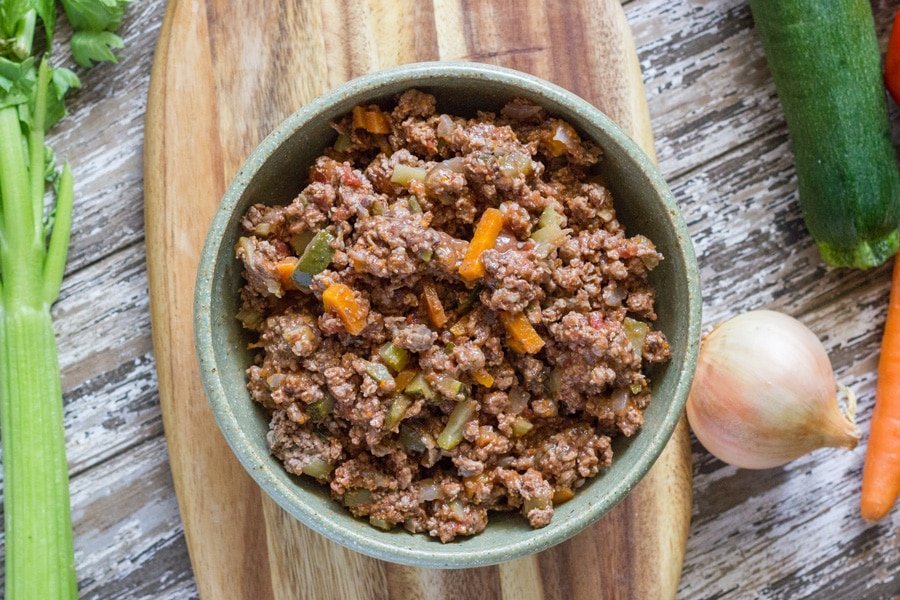 Yield: Serves 6 - 8
Beef & Vegetable Mince made Four Ways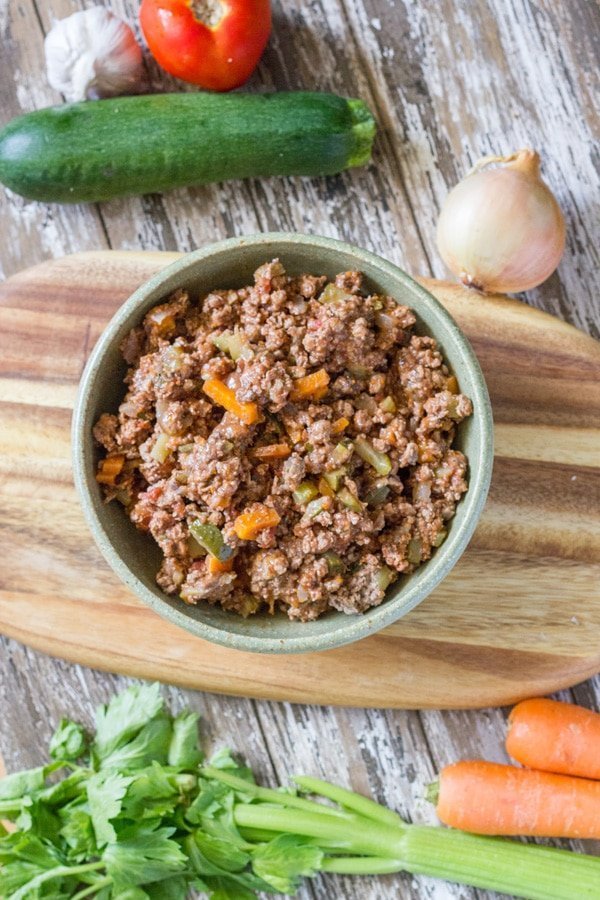 Ingredients
1 kilogram grass fed beef mince
2 tablespoons olive or coconut oil
1 medium onion, chopped
3 - 4 garlic cloves, minced
2 medium carrots, chopped
2 stalks celery, chopped
1 large zucchini, chopped
1 cup mushrooms, sliced
1 can organic crushed tomatos
1 tablespoons organic tomato paste
1 x Spice mix (see below for options)
Sea salt and pepper, to season
Herb & Spice Mix
Nachos/burritos/tacos - 1 tablespoon paprika, 1 tablespoon cumin and 1 -2 teaspoons chili flakes
Nachos/burritos/tacos
Bolognese/lasagne - 2 tablespoons dried oregano and/or basil
Bolognese/lasagne
Shepherds/cottage pie - 1 tablespoon dried thyme, 1 tablespoon fresh or dried rosemary
Shepherds/cottage pie
Savoury mince dishes - 1 tablespoon paprika, 1 tablespoon dried oregano, 1-2 teaspoon chili flakes
Instructions
Add oil to a large sauce pan on medium heat. Add onion and garlic and cook until soft, approximately 5 minutes.
Add carrot, celery & zucchini and cook for 5 minutes., next add the mushrooms and cook for 2-3 minutes, until they soften.
Then add the mince and crumble with a fork or wooden spoon until there are no clumps remaining. Stir through your chosen herb & spice mix and cook until the mince has browned approximately 10 minutes.
Finally, add the canned tomato and tomato paste and cook on low for 10 - 30 minutes (depending on how much time you have, the longer you cook it the more the mince will absorb the flavours).
Then it is ready to eat as is, or ready to add to another recipe.