This zucchini pasta with tuna and tomato sauce has become one of my favourite go-to recipes. It is super healthy and takes less than 15 minutes to make and is perfect for keto, low-carb, paleo and whole30 lifestyles.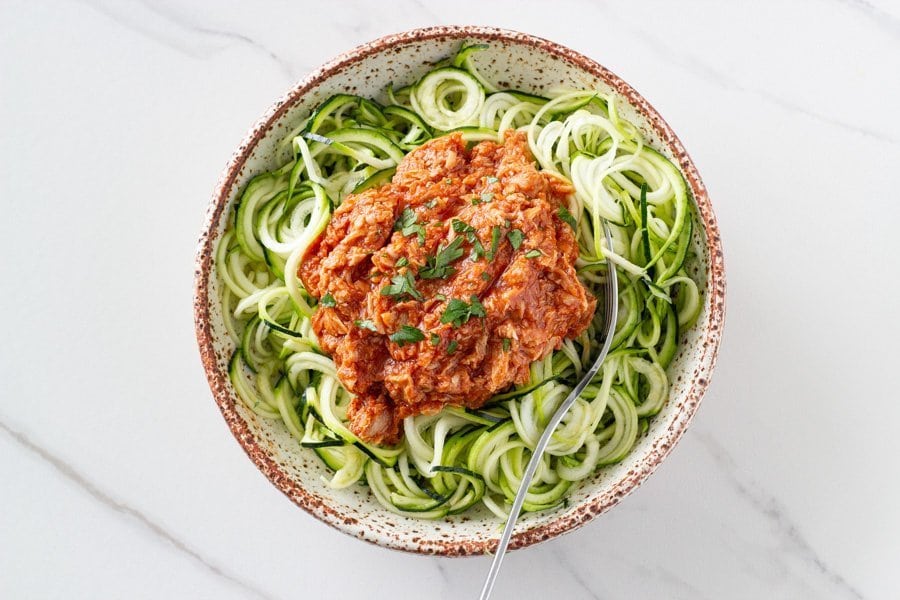 For the past month I have been following a keto/low carb lifestyle and i have seen some pretty great results so far. I have lost 5kgs and 20cm from my measurements and my energy has improved heaps.
I was pretty strict with it for the first 3 weeks and then I lapsed a little when I went away for my best friends 40th birthday weekend.
But I am back on track again and I am totally into cooking quick and easy keto recipes that I can make in less than 30 minutes.
This meal fits my criteria as it only takes around 20 minutes to make, plus it is super healthy and and made with only 6 ingredients!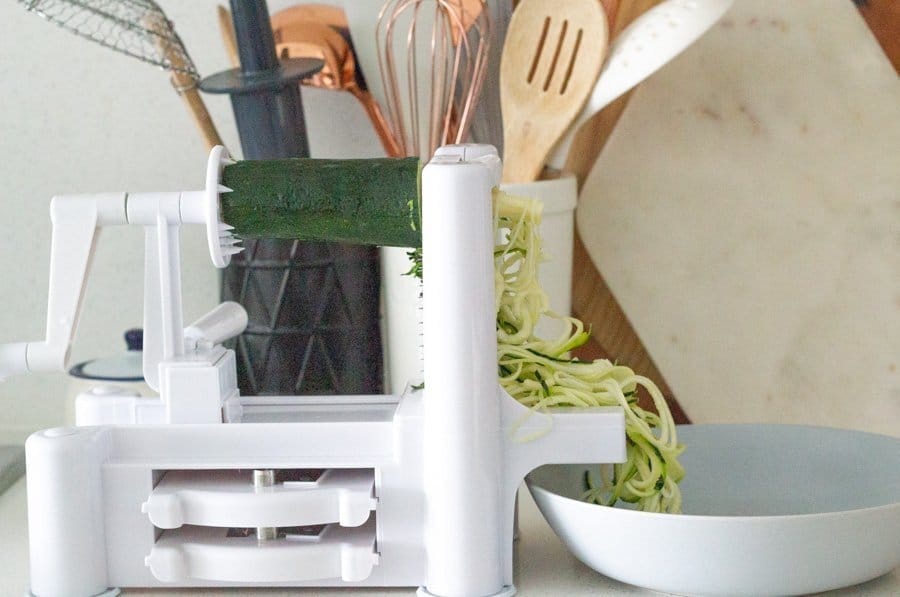 What you need to make this zucchini pasta with tuna and tomato:
Zucchini
Organic Tomato passata (or you can used tinned tomatoes)
Tinned tuna
Garlic
Olive oil
Sea salt
How to make:
I recommend making the sauce first! Add the olive oil and minced garlic to a medium saucepan on medium heat and cook for 1-2 minutes.
Then, add the tomato passata with a pinch of salt and bring to the boil on hight heat, making sure you put the lid on the saucepan. Then reduce the heat back to medium and cook for 15 minutes until the sauce has thickend. Keep the lid off and mke sure you stir the sauce every few minutes.
Meanwhile while the sauce is cooking, prepare the zucchini. I use a spiralizer (I have this one) or you can use a mandolin or a julieene peeler.
You can either, cook your zucchini pasta in the microwave - in a microwave safe bowl for 60 seconds on high....OR you can cook in a frypan for 1-2 minutes with a little olive oil.
Once the sauce is ready, add your tuna to the sauce and mix through.
You can either add the zucchini to the sauce and mix through or you can add the zucchini to your pasta bowls and spoon the sauce on top.
Then you are ready to eat your zucchini pasta with tuna and tomato which literally took less than 20 minutes to make.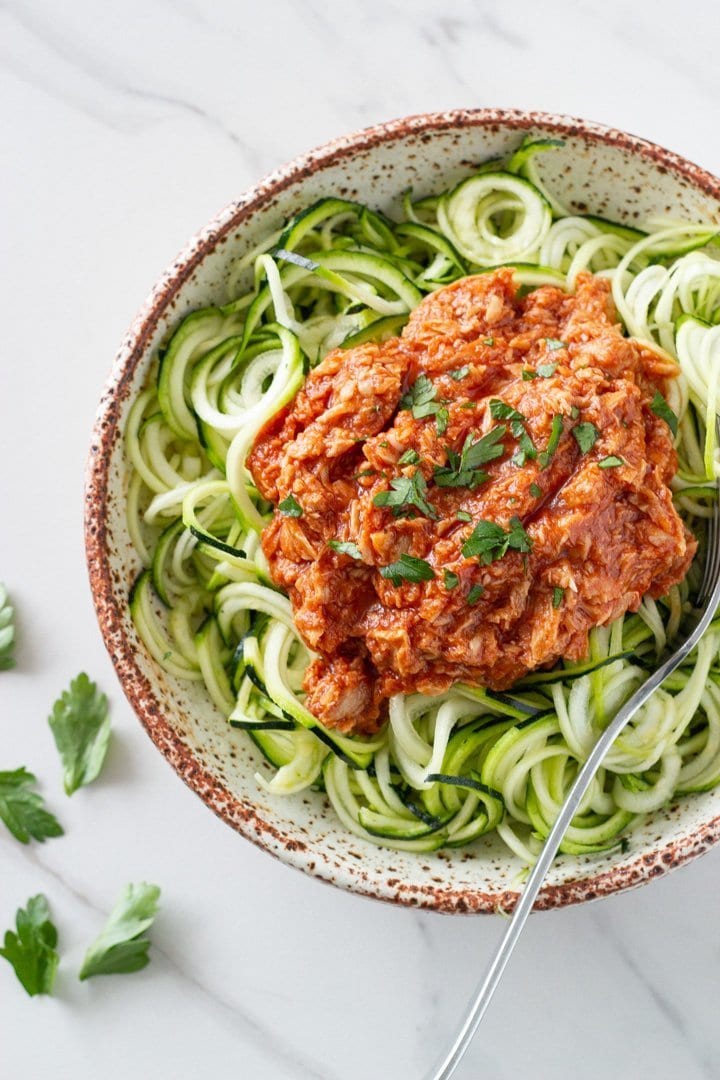 I like that this zucchini pasta meal provides a few serves of veggies plus protein, plus I like to add extra garlic to boost my immune system.
If you are after some more keto and low carb meals, then make sure you check out:
Or you would like some more zucchini recipes, then check out: