30 awesome and healthy whole food bowl recipes
I have you covered for breakfast, lunch and dinner with these 30 awesome healthy whole food bowl recipes. Included are Buddha bowls, nourish bowls, breakfast bowls, smoothie bowls and more to suit your eating style.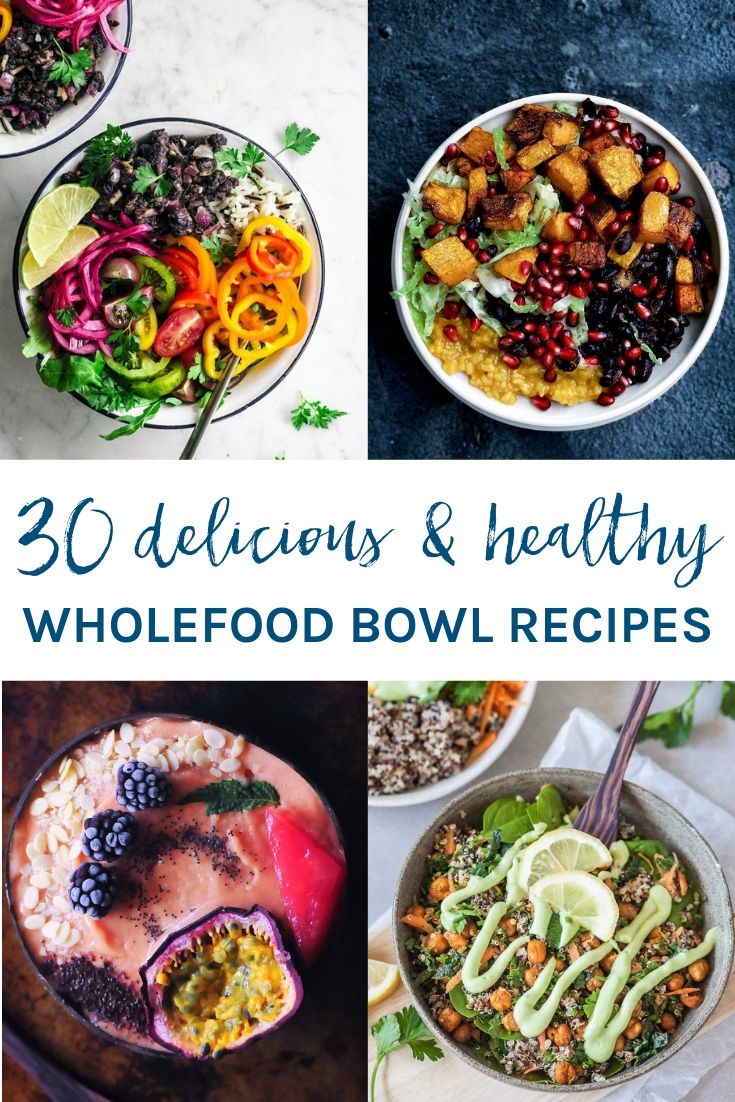 I am a big fan of bowl recipes which started when I discovered Buddha bowls.
However, since then I have realised that there are so many different types of bowl recipes.
What are the different types of bowls
Buddha bowl – a vegetarian meal served in a bowl which typically includes several small portions of food, normally served cold. A Buddha bowl may include things like leafy greens, quinoa, tofu, chickpeas and other vegetables. There are also variations that include meat protein like Lemon Garlic Chicken Buddha Bowl.
Nourish bowl – similar to a Buddha bowl, however some may contain animal proteins, like eggs, chicken or beef.
Poke bowl – is made up raw fish (typically tuna) with rice, vegetables and umami-packed sauces.
Smoothie bowl – a smoothie is basically a smoothie served in a bowl and is topped with things like berries (or other fruit), nuts, seeds and/or coconut.
Breakfast bowl – these are breakfast meals in a bowl. They could be anything from overnight oats topped with fruit & nuts, poached eggs with quinoa and much more
There are many other different types as well, including deconstructed bowls, prep bowls, rice bowls and seasonal bowls. The list is endless!
All the bowl recipes in this round up are made with healthy whole food and you can easily adapt them to suit your eating preference. Some of the bowls include rice, but you could easily swap that for quinoa or cauliflower rice.
I also like to use pretty bowls when I make up my bowl recipes as it makes the meals look amazing!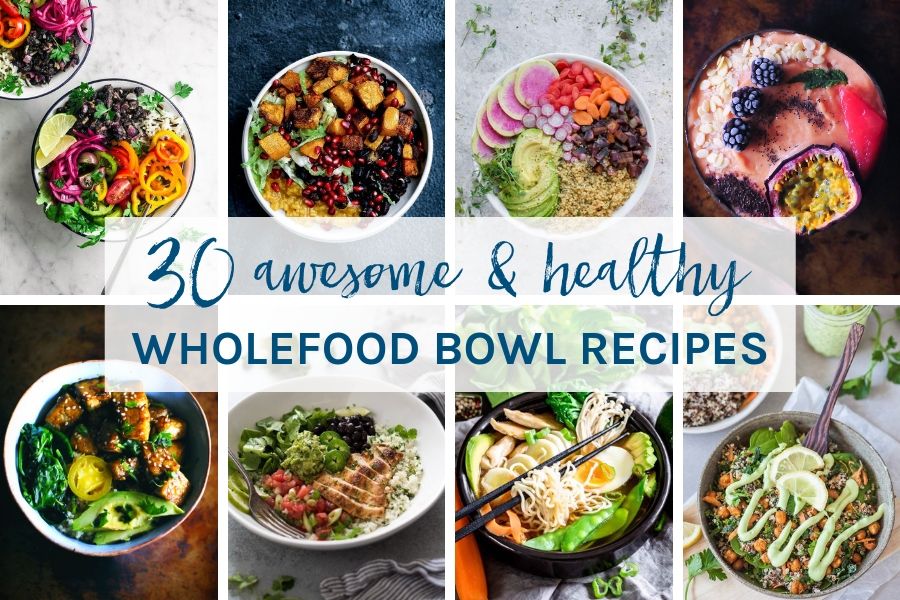 30 awesome and healthy whole food bowl recipes