Buckwheat Pizza is my go-to pizza recipe! It is easy to prepare and is a healthy gluten free pizza where no rising is needed. Choose your toppings and enjoy!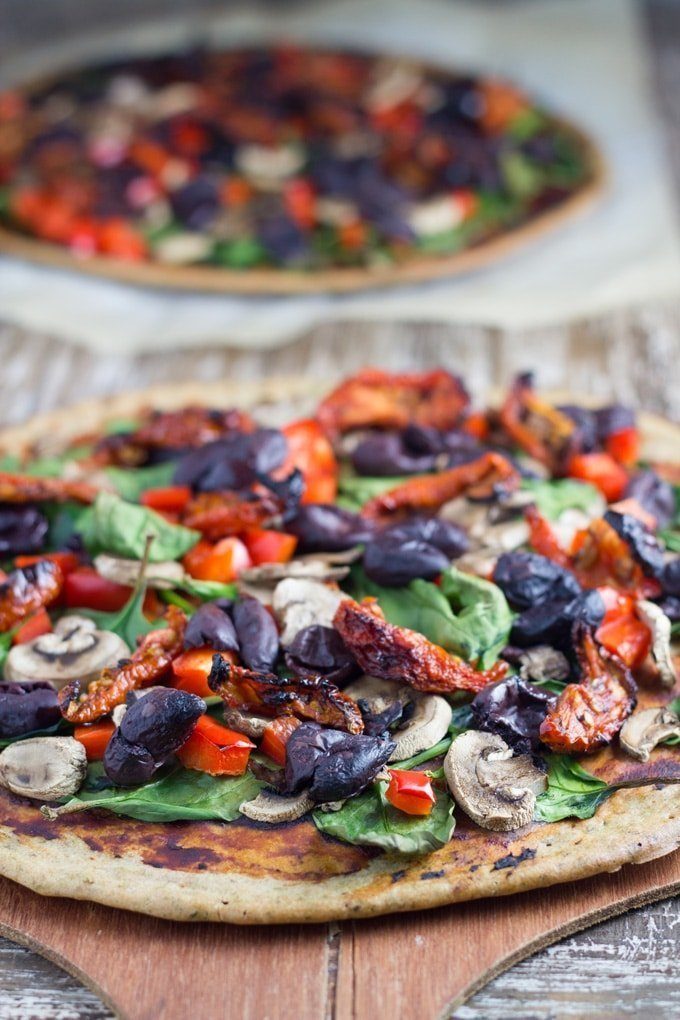 Having grown up in a fairly traditional Australian-Italian family, pizza was always one of my favourite foods.
My mum makes a pretty amazing pizza, and even has a special pizza oven. I still look forward to our family pizza nights.
However, things changed in my early thirties when I found that I was sensitive to gluten. Cooking for me started to really change from then on, and I had to adapt to cooking gluten free meals.
WHAT IS BUCKWHEAT FLOUR?
Buckwheat flour is not a wheat, grain or a cereal as the name would have to believe.
It is gluten free and is derived from the seeds of a flowering plant called Fagopyrum esculentum, more commonly known as buckwheat, which is related to rhubarb and sorrel.
Buckwheat has a good protein balance and is full of iron, B vitamins and calcium. It is beneficial for people who cannot tolerate wheat and wheat products
I first came across buckwheat pizza from The Whole Daily and it has become a firm favourite.
HOW TO MAKE
This pizza is now my go-to healthy gluten free pizza recipe and it is really easy to prepare.
Best of all no rising of the pizza dough is required. Just mix the ingredients up, pour over a lined pizza stone or tray and cook.
I also recommend pre-heating the pizza stone as it may reduce the need to cook the pizza for extra time as it seems that some ovens require longer cooking time (based on feedback that I have received)
Then all you need to do is add your ingredients and cook some more and it is ready to eat. You may need to vary the cook time at this point depending on what and how many toppings you use.