Buckwheat Pizza is my go-to pizza recipe! It is easy to prepare and is a healthy gluten free pizza where no rising is needed. Choose your toppings and enjoy!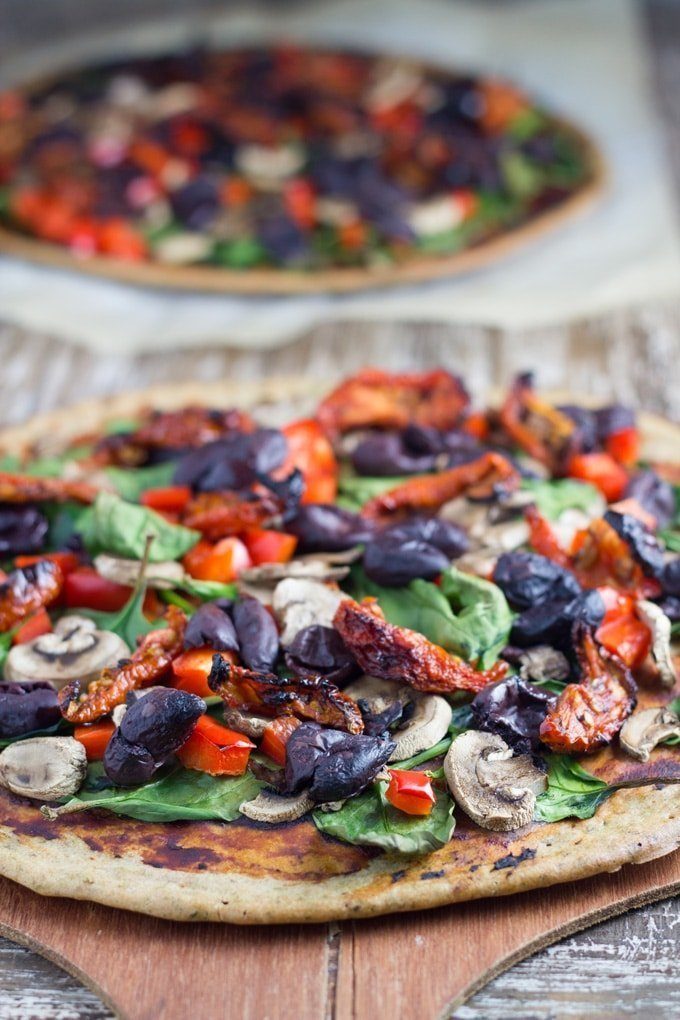 Having grown up in a fairly traditional Australian-Italian family, pizza was always one of my favourite foods.
My mum makes a pretty amazing pizza, and even has a special pizza oven. I still look forward to our family pizza nights.
However, things changed in my early thirties when I found that I was sensitive to gluten. Cooking for me started to really change from then on, and I had to adapt to cooking gluten free meals.
WHAT IS BUCKWHEAT FLOUR
Buckwheat flour is not a wheat, grain or a cereal as the name would have to believe.
It is gluten free and is derived from the seeds of a flowering plant called Fagopyrum esculentum, more commonly known as buckwheat, which is related to rhubarb and sorrel.
Buckwheat has a good protein balance and is full of iron, B vitamins and calcium. It is beneficial for people who cannot tolerate wheat and wheat products
I first came across buckwheat pizza from The Whole Daily and it has become a firm favourite.
HOW TO MAKE
Buckwheat pizza is now my go-to healthy gluten free pizza recipe and it is really easy to prepare.
Best of all no rising of the pizza dough is required. Just mix the ingredients up, pour over a lined pizza stone or tray and cook.
Then all you need to do is add your ingredients and cook some more and it is ready to eat.
MORE BUCKWHEAT RECIPES