Chicken and Vegetable Soup with Quinoa and Lemon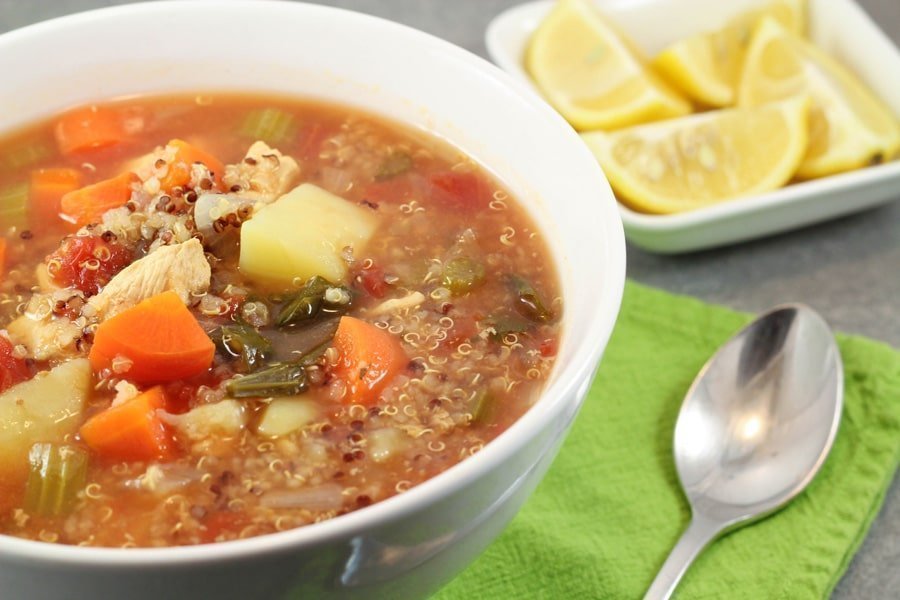 I grew up eating chicken & vegetable soup with rice and lemon, and my mum still makes it regularly. It is one of my favourite dishes of all time and is perfect during the colder months of the year.
These days I don't eat much rice as I stick to clean eating or paleo. I decided to try it with quinoa instead. The great news is that it tastes just as good as Mum's version and will now be included as part of my paleo lifestyle.
By substituting the rice with quinoa, you will add more fiber and protein to your meal. Quinoa contains all the essential amino acids and is considered a complete protein, whereas rice is not.
If you are after more quinoa recipes. then check out my recipes for Quinoa Fritters, Quinoa & Chia Seed Bread and Breakfast Quinoa with Apple, Sultanas & Walnut.