Roast Pumpkin & Coconut Soup has to be to at the top of the healthy soup list – it's fairly straightforward, and surprisingly filling for a soup with relatively few ingredients.
Always perfect on a cold winter's day!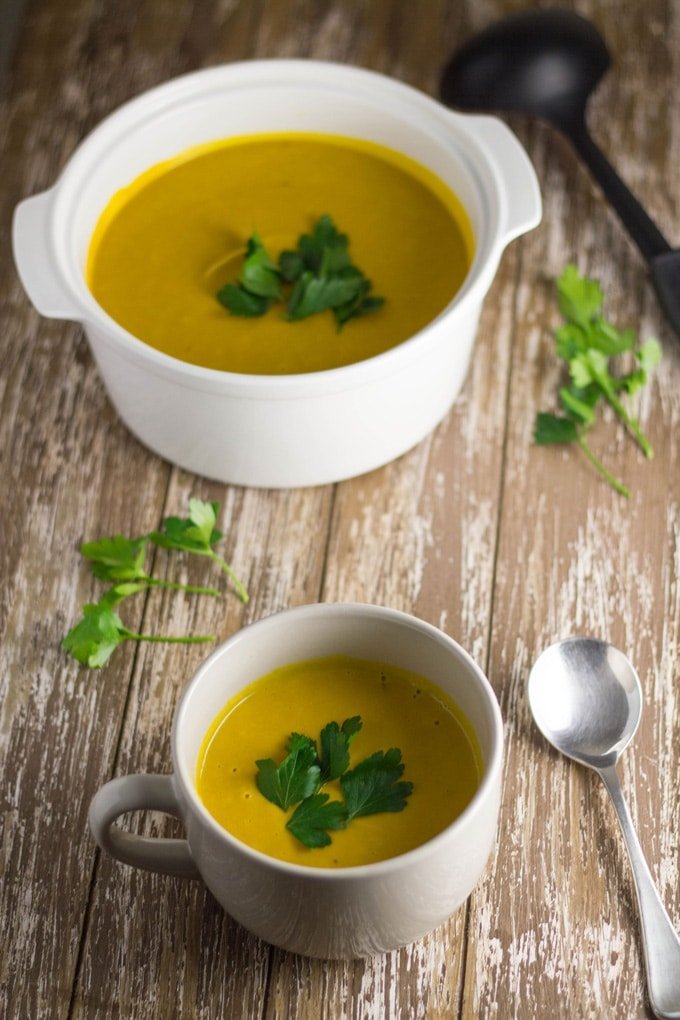 I think there is a lot of truth in the saying "There is nothing like a warm soup on a cold day".
After a lovely extended Autumn, we've finally started getting our share of wintery weather – so soup is starting to pop-up on the menu.
This Roast Pumpkin & Coconut Soup is my modern take on a classic soup – the coconut elements adds some smoothness (which might have traditionally have been achieved through addition of dairy product) whilst ensuring that the recipe remains suitable for a wider range of eating-plans, or those with intolerances.
And in case you were wondering – this one was pretty well received with the kids – I think the coconut sugar might have sweetened the deal!
What are your go-to winter-warmer dishes? Our favourites are my red lentil & quinoa soup, slow cooker butter chicken and my slow cooker osso bucco.
Ness xo
PIN FOR LATER