These healthy zucchini and sweet potato fritters are packed full of flavour and are super easy to make.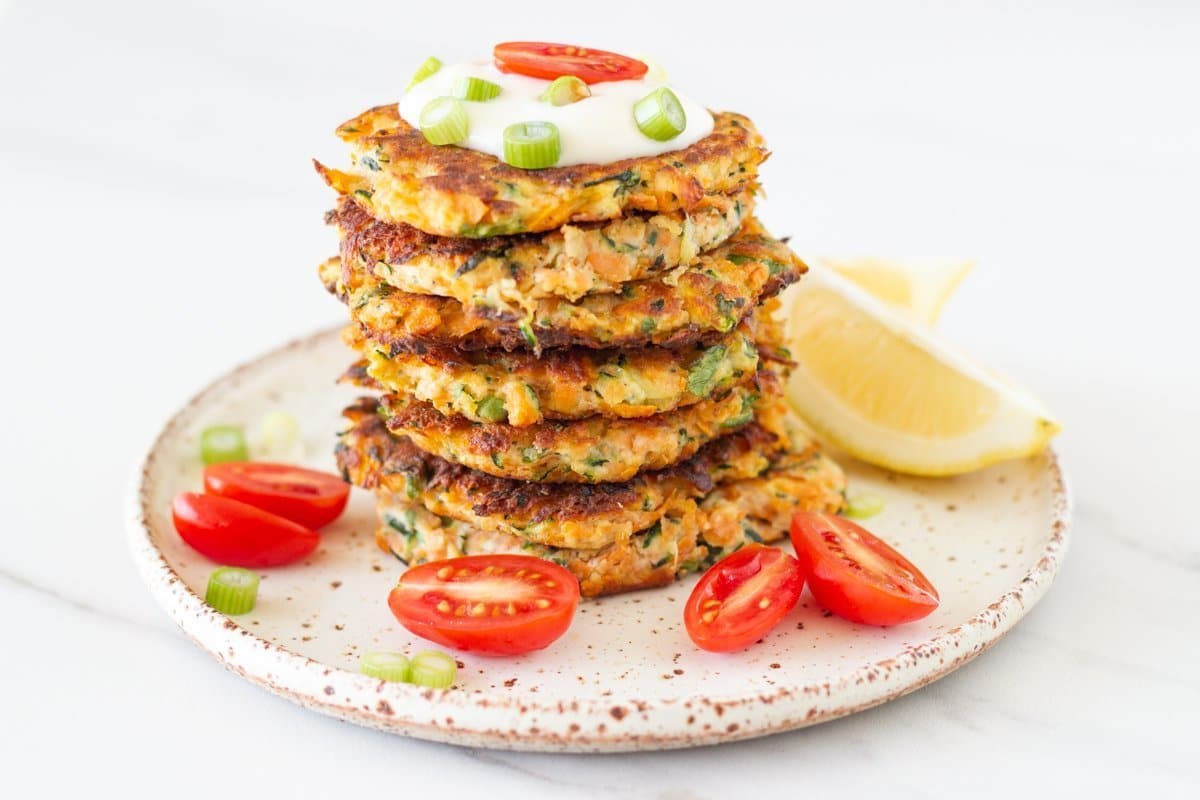 Today's recipe is inspired by one of my favourites foodies's Pete Evans. And also is a recipe that I have been meaning to bring you for some time.
After sharing my Quinoa Fritters recipe with you, I knew that fritters were a recipe that you were keen on. I also have cauliflower fritters and pumpkin & zucchini fritters that you can also try.
WHAT INGREDIENTS DO YOU NEED TO MAKE THESE SWEET POTATO AND ZUCCHINI FRITTERS
Well apart from the obvious, sweet potato and zucchini, you also need:
Eggs
Almond meal
Parsley
Coriander
Spring onions
Coconut oil
Sea salt
You can buy all of these ingredients at your local supermarket
HOW TO MAKE THEM
First thing is to grate your zucchini and sweet potato and remove as much moisture as possible.
Then you add them to a bowl with all the other ingredients (except the coconut oil). Then mix thorougly and then you are ready to cook the fritters.
It doesn't take too long thankfully. Then they are ready for you to enjoy!!
You can have these zucchini sweet potato fritters as a snack or as part of meal with a yummy salad.
DIETARY INFORMATION
These sweet potato zucchini fritters are healthy, as well as gluten and dairy free and are very similar to my zucchini & sweet potato slice which are also gluten free and dairy free.
If you can't eat egg or are vegetarian or vegan, then you can replace the egg with mashed potato to make these vegan fritters.
Chef In You has a handy guide for replacing egg in various meals.
MORE FRITTER RECIPES FOR YOU TO TRY