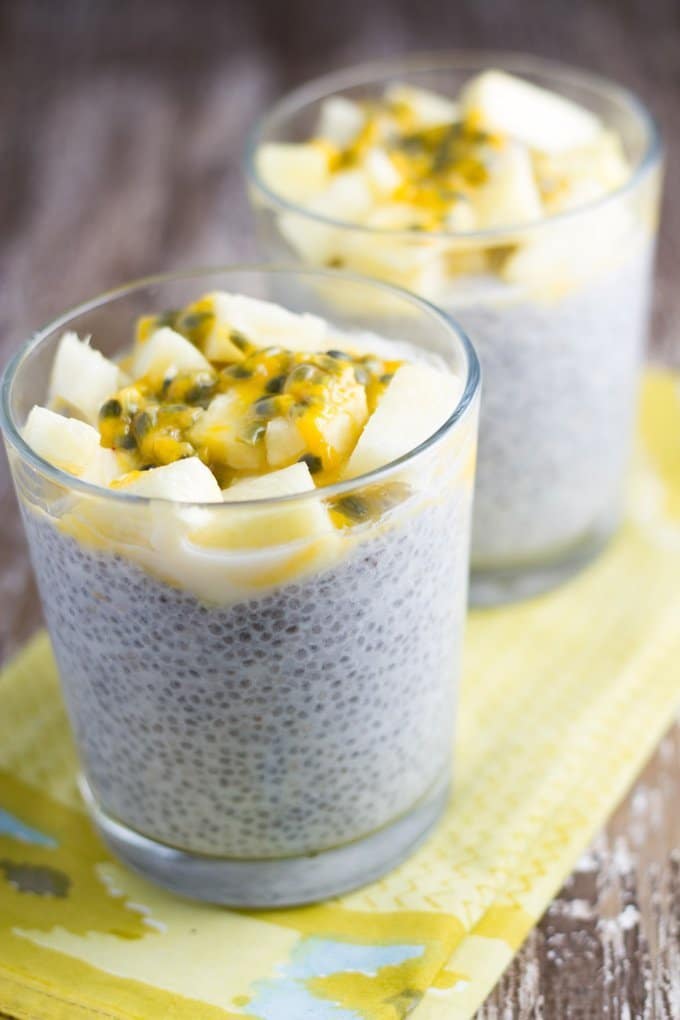 As you may or may not be aware, I am a bit of a fan of chia puddings, check out of my vanilla chia pudding, coconut & kiwi fruit chia pudding and blueberry & macadamia chia pudding if you don't believe me!!
They take less than 5 minutes to prepare and then you leave them in the refrigerator overnight to gel. So simple hey!
They are the perfect breakfast if you are short on time in the mornings PLUS they are also packed full of nutrients.
I only found out recently that my children are a fan of them too. So they are a winner for everyone in my household. That does not happen too often.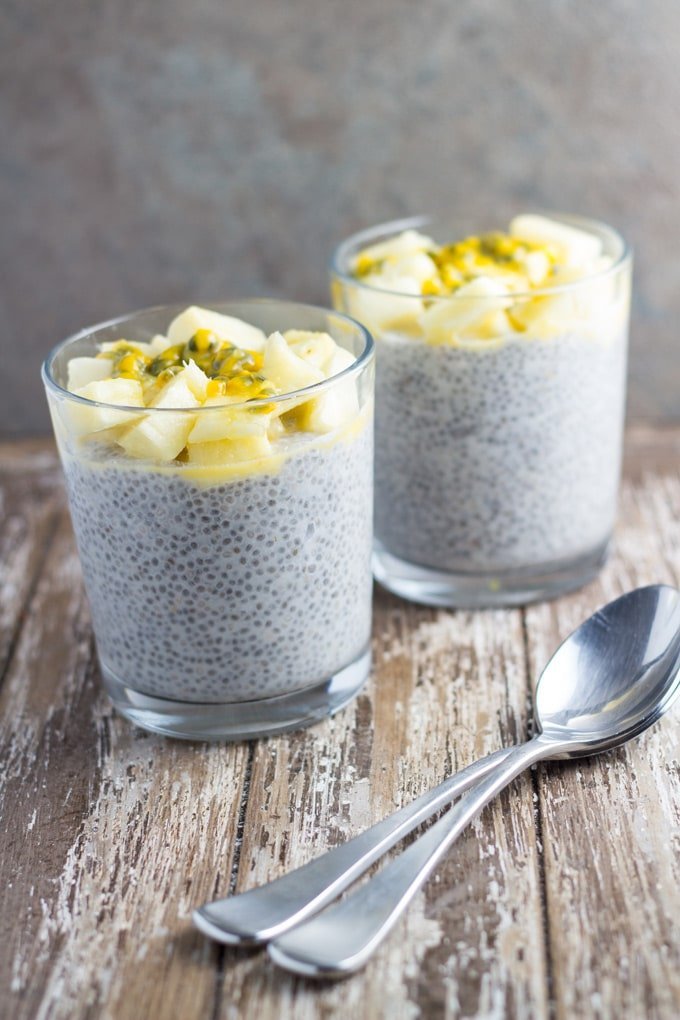 So for my latest chia pudding recipe, I bring you my Tropical Chia Pudding.
This is a great flavour combination for the summer months in Australia. I have included the mango as optional, as the pineapple and passion fruit work really well on their own, however they also work well with the mango.
I hope you enjoy my latest breakfast creation.
Ness xo
Yield: Serves 1
Tropical Chia Pudding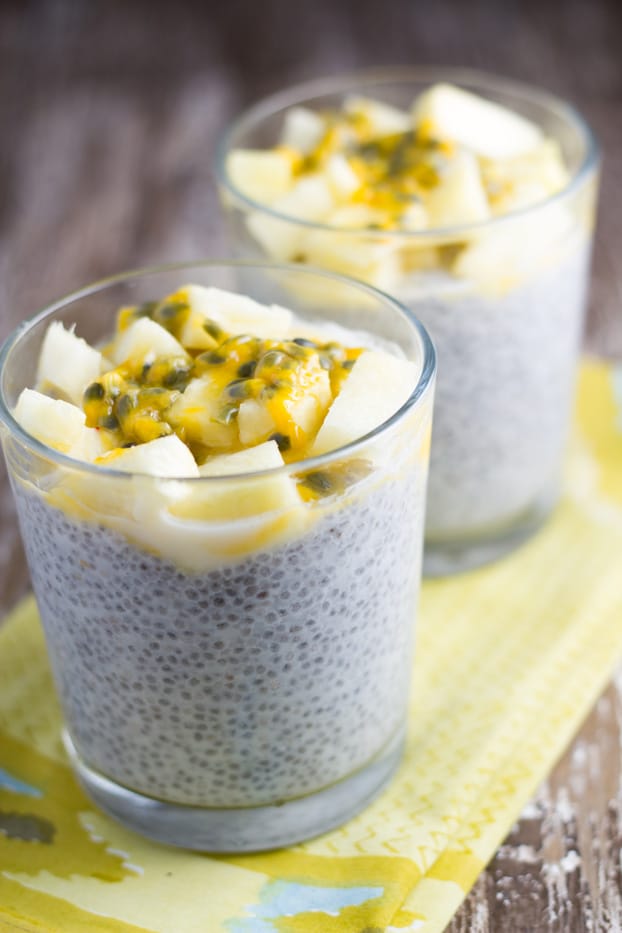 Ingredients
¼ cup chia seeds
1 cup coconut milk
1 tablespoon organic maple syrup
¼ fresh pineapple, chopped
Pulp from ½ passionfruit
Optional - ¼ mango, sliced
Instructions
Place the chia seeds in a small bowl or glass. Add the coconut milk and maple syrup and mix well. Cover and place in the refrigerator to set overnight.
Remove from the refrigerator, check that the chia seeds have gelled and add the fruit.
Serve and enjoy.
Notes
The cook time does not include the time it takes for the chia pudding to gel in the refrigerator.