This easy to make Beetroot Hummus will be a winner at your next dinner party or get-together. It involves minimal prep and only a few ingredients.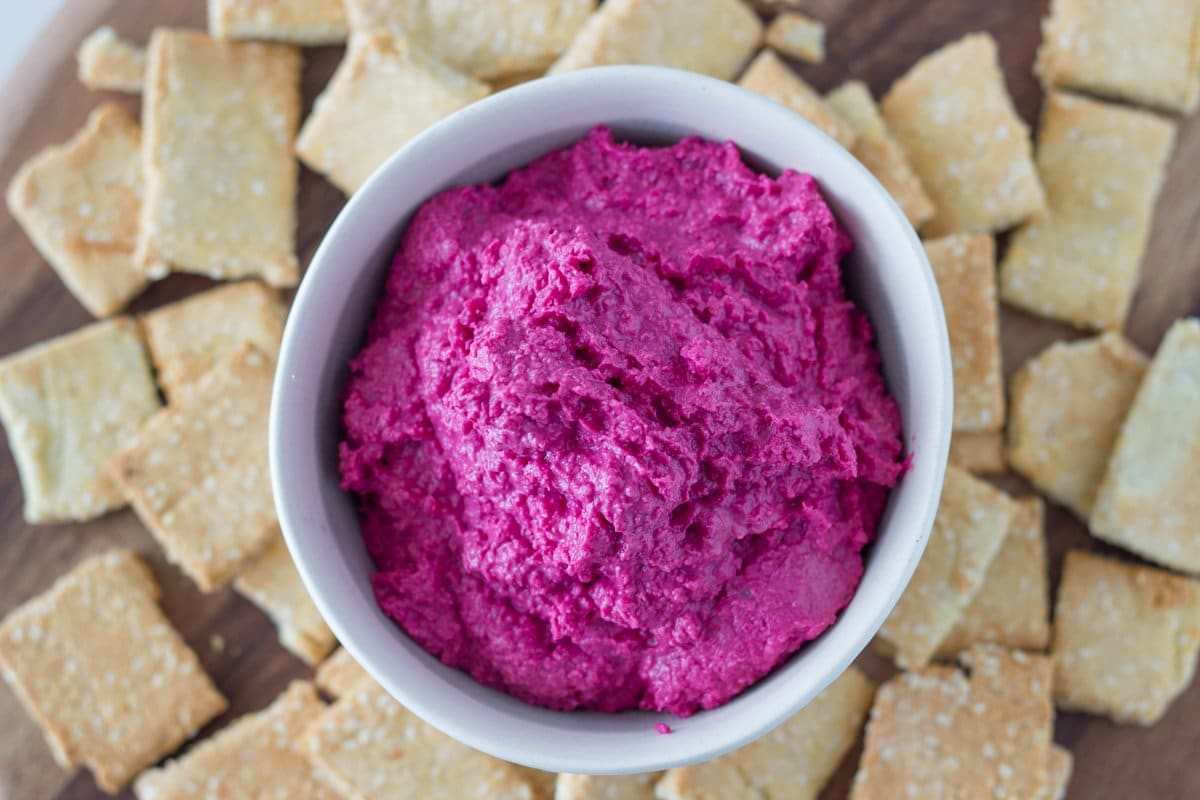 I love making my own dips! Not only are they really easy to make, but I love to know that there are no additives or preservatives in my dips, just healthy wholefood ingredients.
Just like my Beetroot Hummus which is made using simple ingredients and minimal prep time.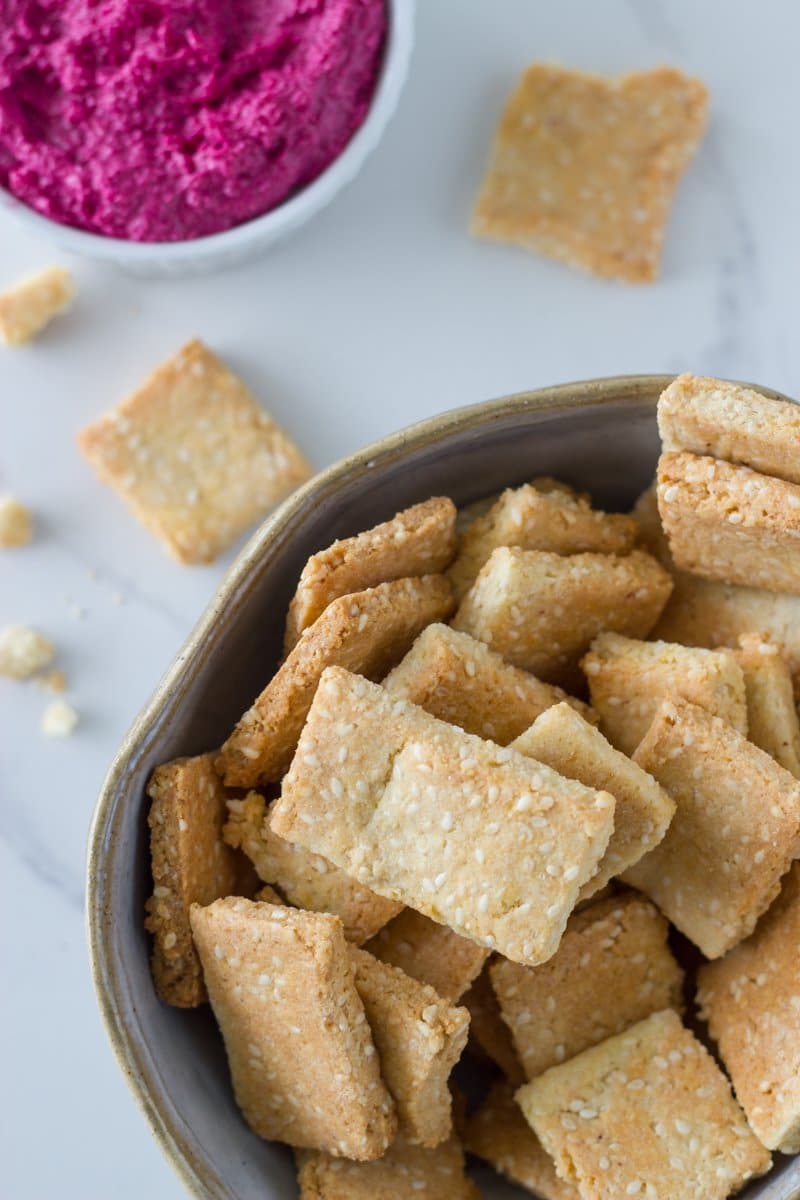 INGREDIENTS YOU NEED
Fresh beetroot
Canned chickpeas
Lemon
Garlic
Tahini
Extra virgin olive oil
Cumin powder
Sea salt
Black Pepper
HOW TO MAKE
You need to roast the beetroot for approximately 50 minutes. Then you need to allow the beetroot to cool.
Once cooled, then peel the skin, then chop into smaller pieces and add to a high speed blender or food processor with the rest of the ingredients.
That's it!
It is super easy to make
This dip goes so well with Rosemary & Sesame Seed Crackers or Paleo Crackers.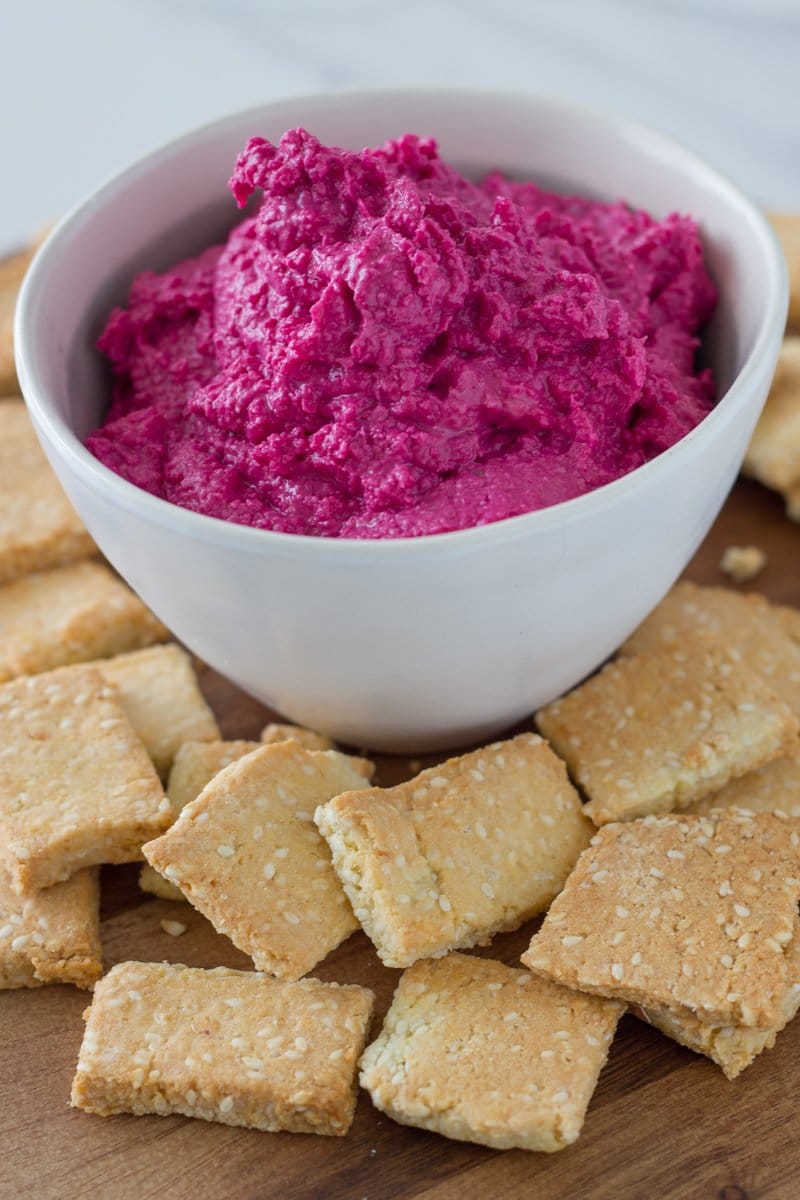 OTHER DIPS TO TRY