Guacamole is a recipe that everyone should have in their recipe toolkit. It is a great dip to make when you have guests over or you can have it as a healthy snack with crackers or veggie sticks.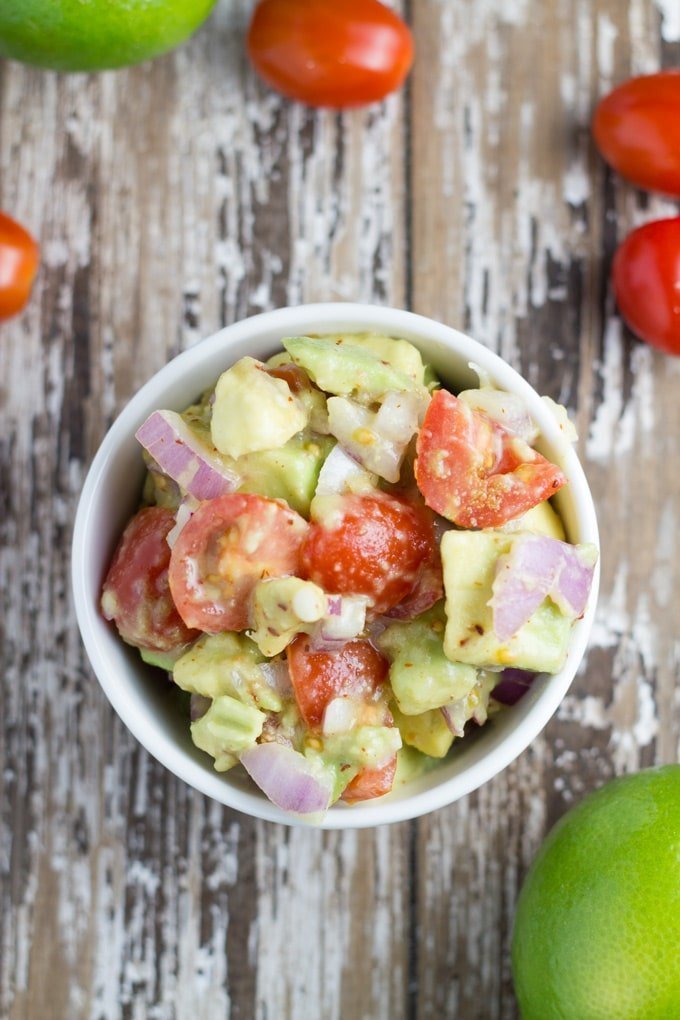 When I first made Paleo Crackers I knew that wanted to make a healthy dip to accompany it. The first two dips that came to mind were hummus and this avocado dip.
I knew of an awesome Curtis Stone recipe for guacamole, so I decided to make it and have adapted it slightly.
It is an absolute winner: an easy snack when you don't feel like cooking too much or your new gluten-free go-to finger food when entertaining guests.
Enjoy
Ness xo
Yield: Serves 2 - 4
Guacamole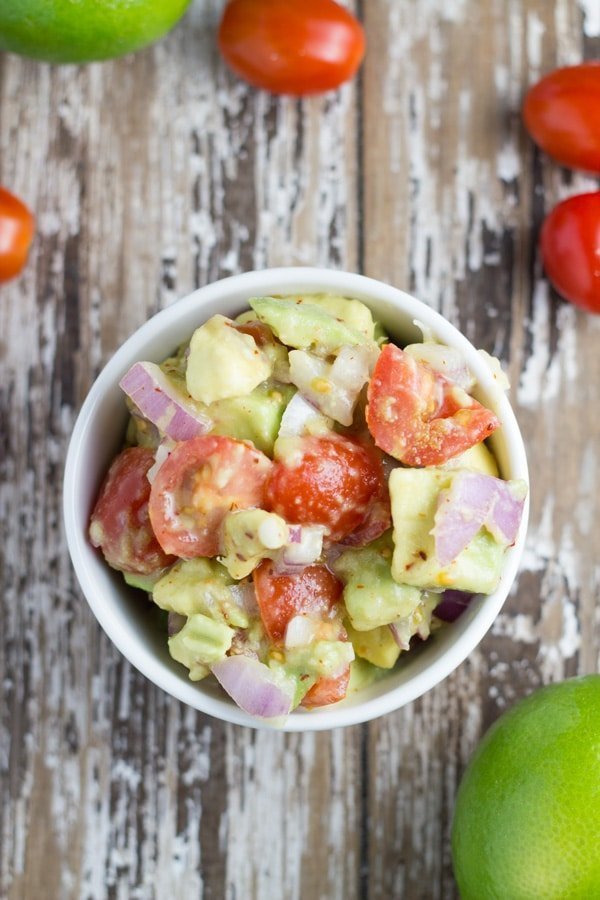 Ingredients
2 avocados, pitted peeled and diced
¾ cup cherry tomatoes, quartered
½ cup red onion, diced
1-2 limes, juiced
1 garlic clove, minced
2 tablespoons coriander, finely chopped
⅓ teaspoon ground cumin
¼ teaspoon chili flakes
Pinch of sea salt
Instructions
All all ingredients to a medium and bowl and gently mix to combine.